Wellens and Peeters should be back home by now. I guess the other Euros will do the same, with the possible exception of Heule since he's racing for Cannondale, now.
In Rochester, Nico Bazin wins again, defeating Ian Field and Tom Van den Bosch.
In Burlington, last Saturday, same podium but different order:
1 Ian Field
2 Tom Van den Bosch
3 Nicolas Bazin.
Podium: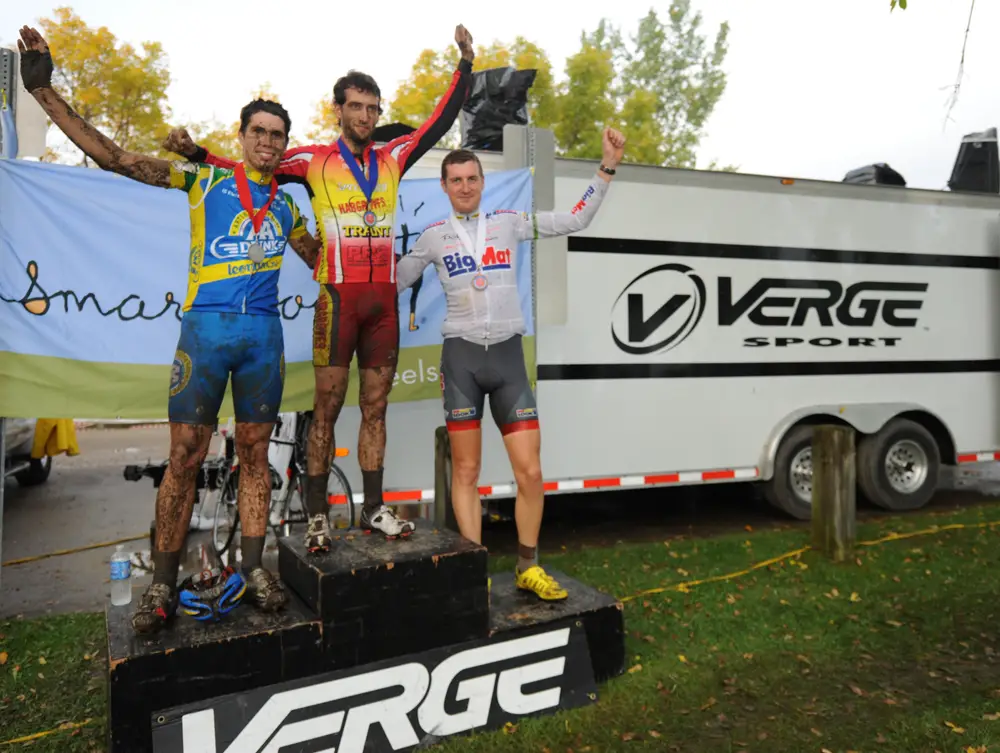 Nico is the only one to have washed up, it seems, lol.
Bazin's win in Williston, Vermont, which I've told you of above in this thread: