It was about 60F, overcast, windy, and was just starting to sprinkle when I got home from my very first ride in months. (This is gonna hurt so bad tomorrow, seeing as I'm at the Carlos Betancur fitness level.)
Anyhoo, here's some piccys:
Some Canadian geese along the trail - little feckers will hiss and will absolutely not move for you.
The Willamette River - I was surprised at how calm the water was, at this time of year the waves usually look very wicked. (Would hate to fall into it, the water is ice cold.)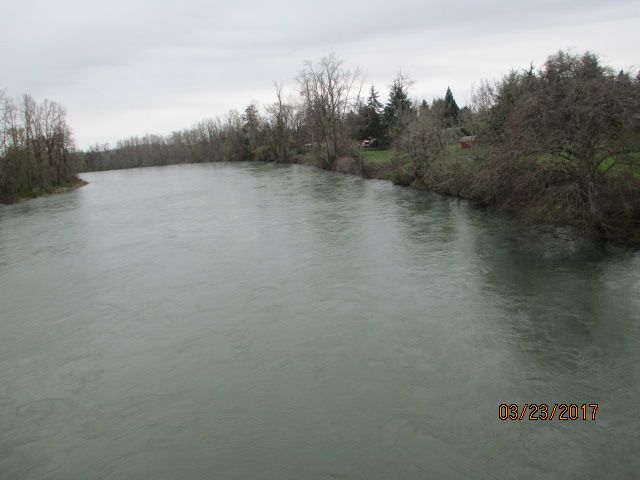 Yours truly - rode my fave bike, the really heavy steel comfort bike. (It's got all the fun toys on it, I even reinstalled a ringer. Not that the geese actually respond to it.)
And last, but not least, my area's weather forecast. (At least there's no frost in the forecast.)