The stage races come thick and fast this week and all of them are televised too, although this one has major georestrictions on GCN. Either way, this is always a good race.
Startlist

Stage 1: Bellegarde - Bellegarde, 160.7k
The same first stage as last year. We had echelons that day and it looks decently windy…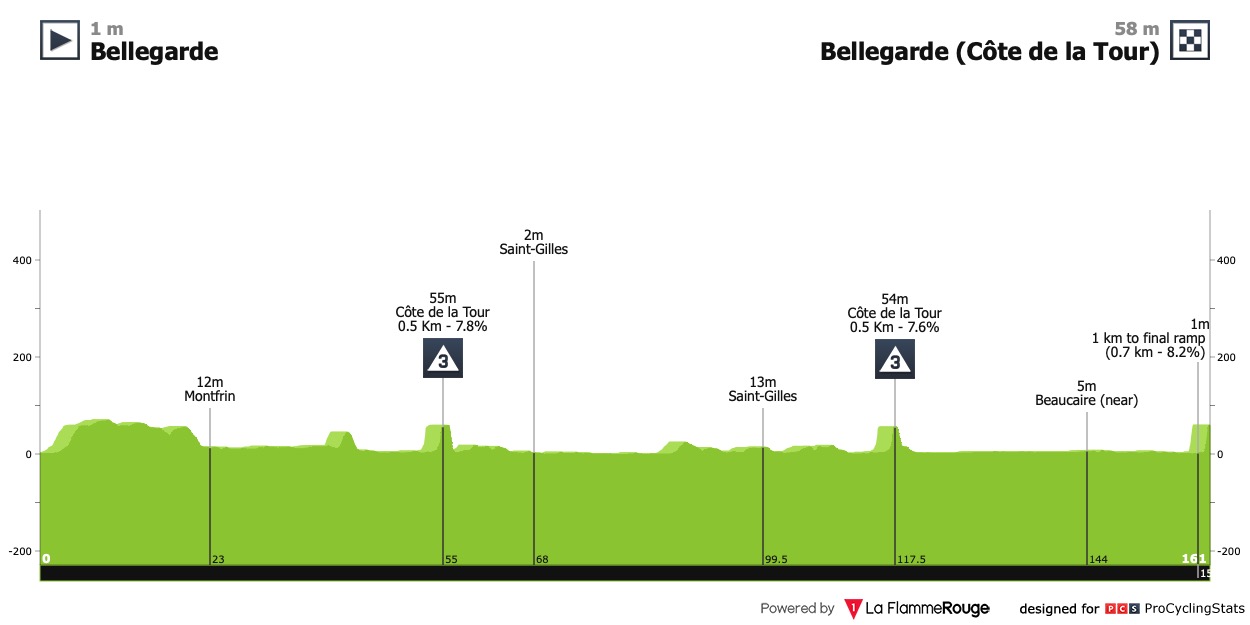 Côte de la Tour (2x):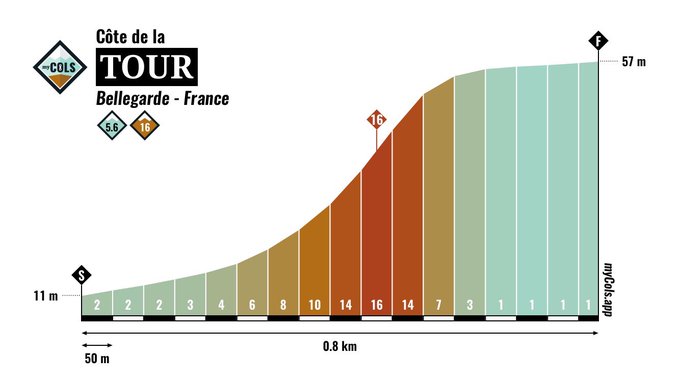 Finish, featuring the same 90-degree left-hander at 80 metres from the line as last year:
Stage 2: Bagard - Aubais, 164.7k
The flattest stage, although the expected sprint is still somewhat uphill.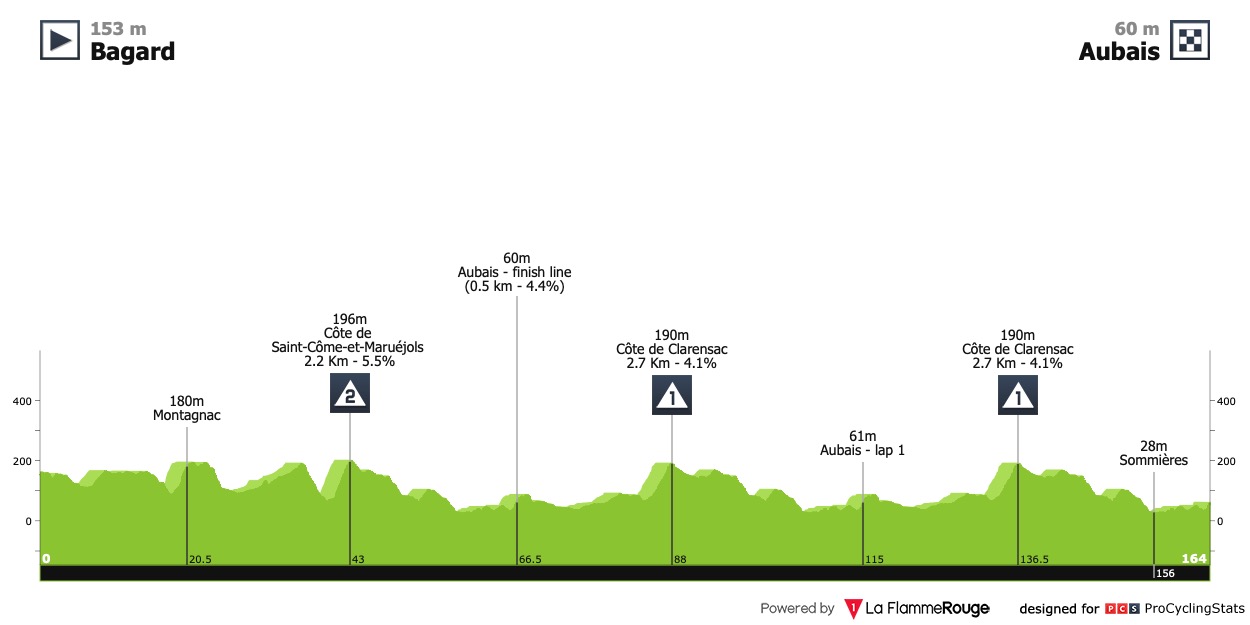 Côte de Saint-Côme-et-Maruéjols: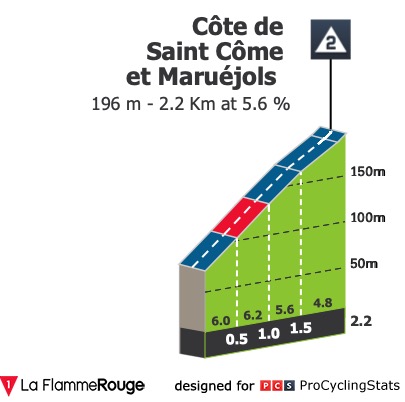 Côte de Clarensac: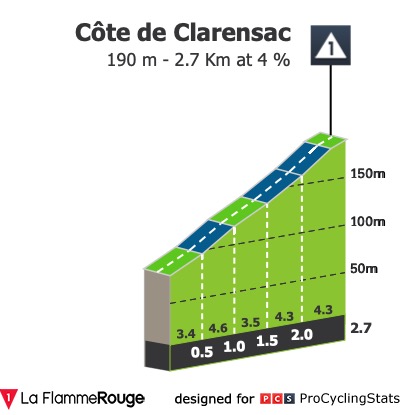 Stage 3: Bessèges - Bessèges, 169.3k
The classic one. The final circuit is done the other way round compared to last year, what comes before that looks slightly easier than thar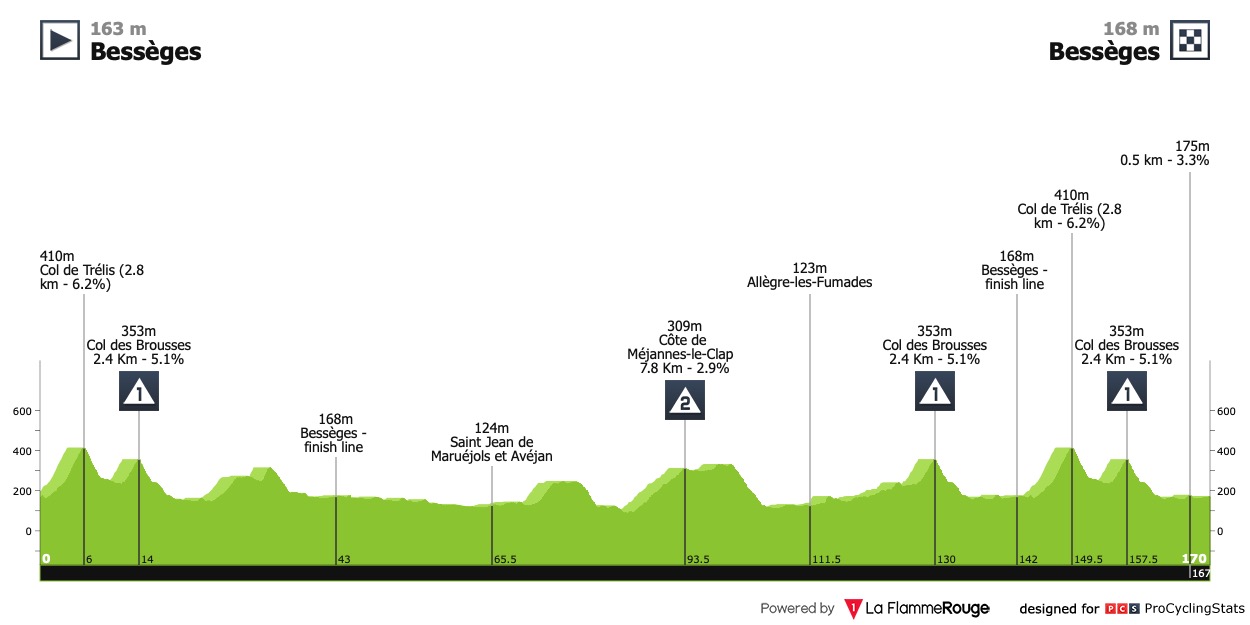 Climbs in order of first appearance:
Col de Trélis (2x):
Col des Brousses (3x):
Col du Grand Châtaignier:
Côte de Méjannes-le-Clap:
Stage 4: Saint-Christol-lès-Alès - Le Mont Bouquet, 145.7k
The queen stage.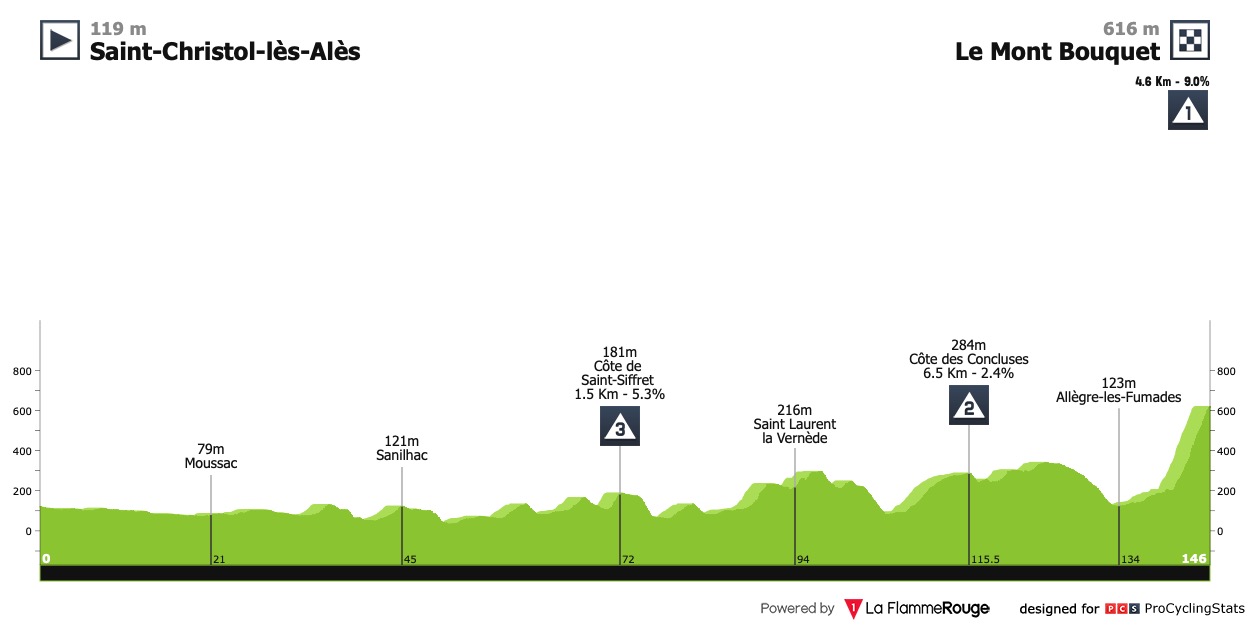 Côte de Saint-Siffret:
Côte des Concluses:
Le Mont Bouquet (finish):
Stage 5: Alès - Alès, 10.7k
The classic final TT. Just like the first stage, it looks identical to last year's version.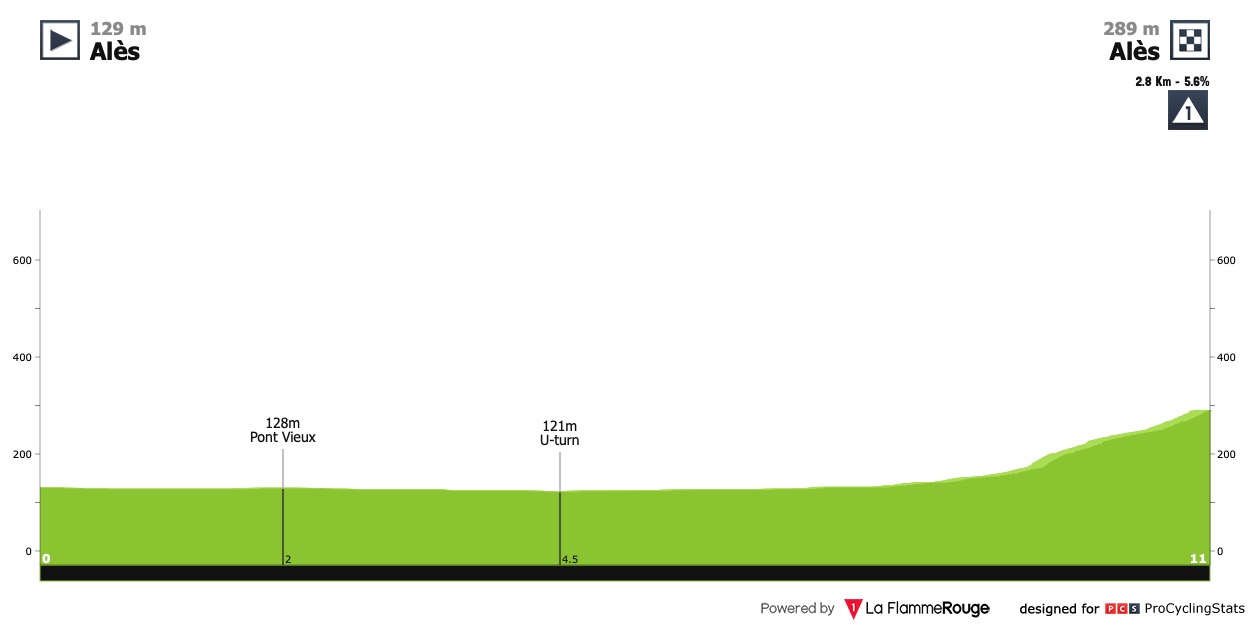 Site de l'Ermitage: