After today (yesterday)'s heroics, it's time to turn our attention to Italy for four straight days of 1.Pro races. The first of these is the Coppa Bernocchi, usually an opportunity for the (climbing) sprinters, although the expected rain and one Remco Evenepoel might have other thoughts...
Startlist
The route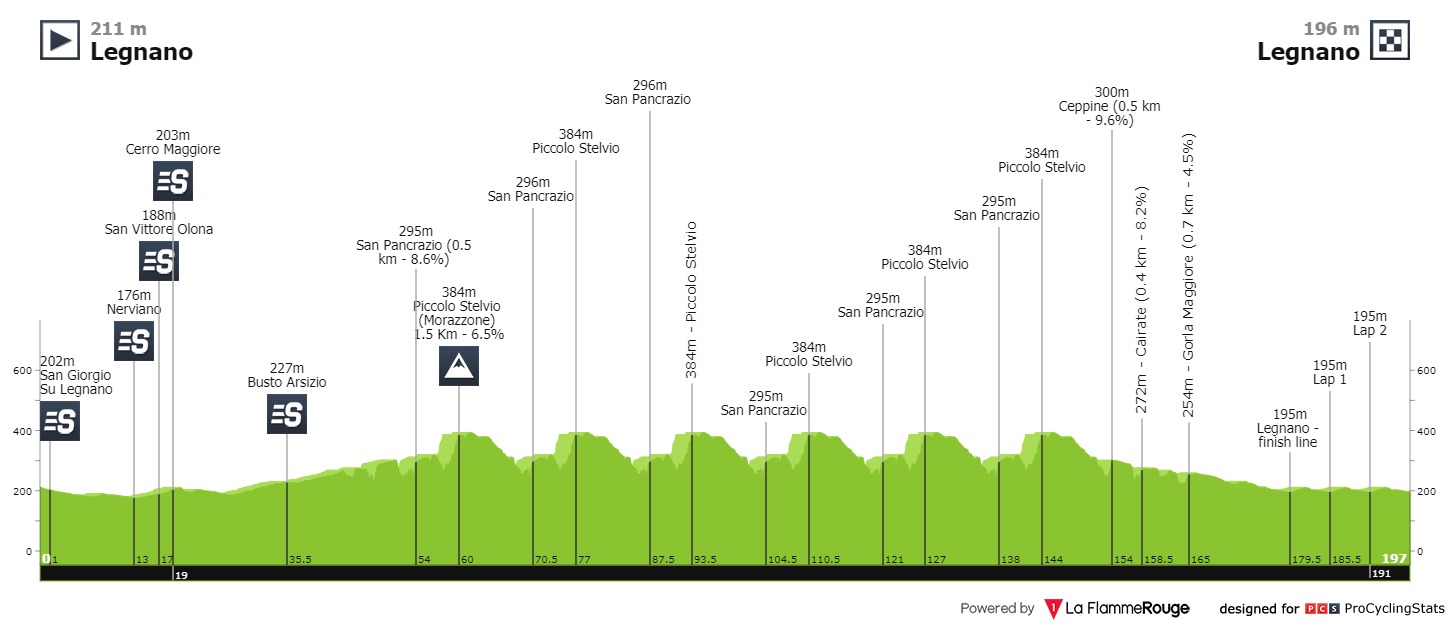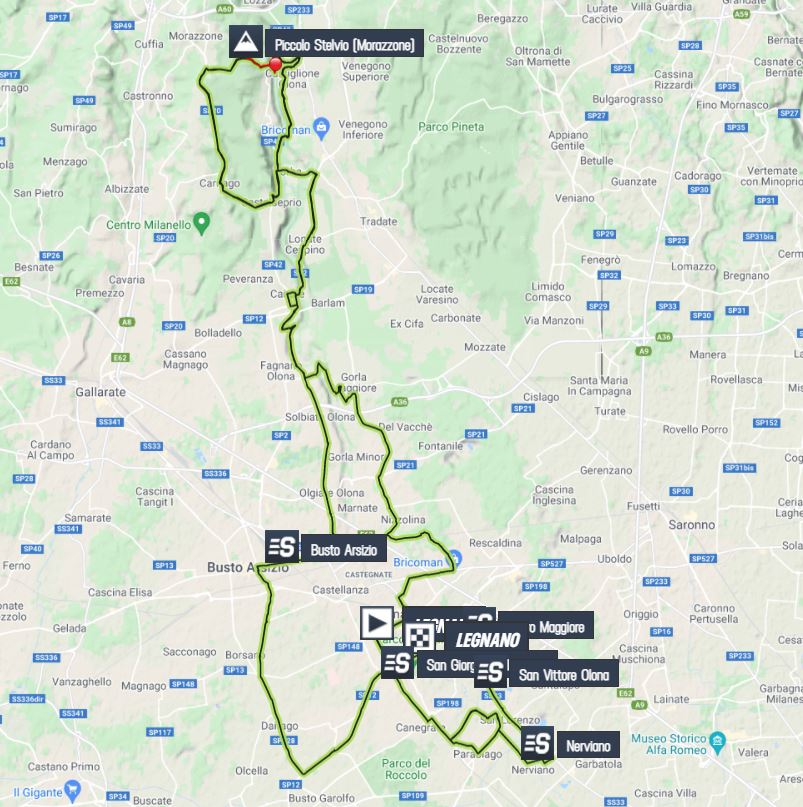 The central part of the race is a circuit raced six times with the short climb to
San Pancrazio
and the main climb of the race, the Piccolo Stelvio. Contrary to what the PCS profile says, it's 1.6k at 7.2%, and with some good ramps too.
After the final ascent of Piccolo Stelvio, there's still 53k to go. Upon leaving the circuit, there are still three short hills to deal with: Ceppine (500m at 8%, maximum of 13%), Cairate (450m at 8.7%, maximum of 13%) and Gorla Maggiore (270m at 7.8% with some false flat beforehand incorporated in the PCS profile). These hills have their summits between 43 and 34 kilometres from the line, and the roads after this point are mostly wide and flat. The finish line is first crossed at 17.3k to go, the remainder of the race consists of three laps of the short, straightforward final circuit.
The finish should be a little after 4pm, the race is on Eurosport (and the channels of PMG Sport and L'Équipe - at least from 3pm onwards, so it's not unlikely that all six ascents of Piccolo Stelvio will be done and dusted at that point.,.).