Welcome to the race that has changed its route thanks to the work of one man and one man alone - Remco Evenepoel. It's kind of a shame he isn't here, but with no less than 15 WT teams it's a great field nonetheless.
Startlist
The route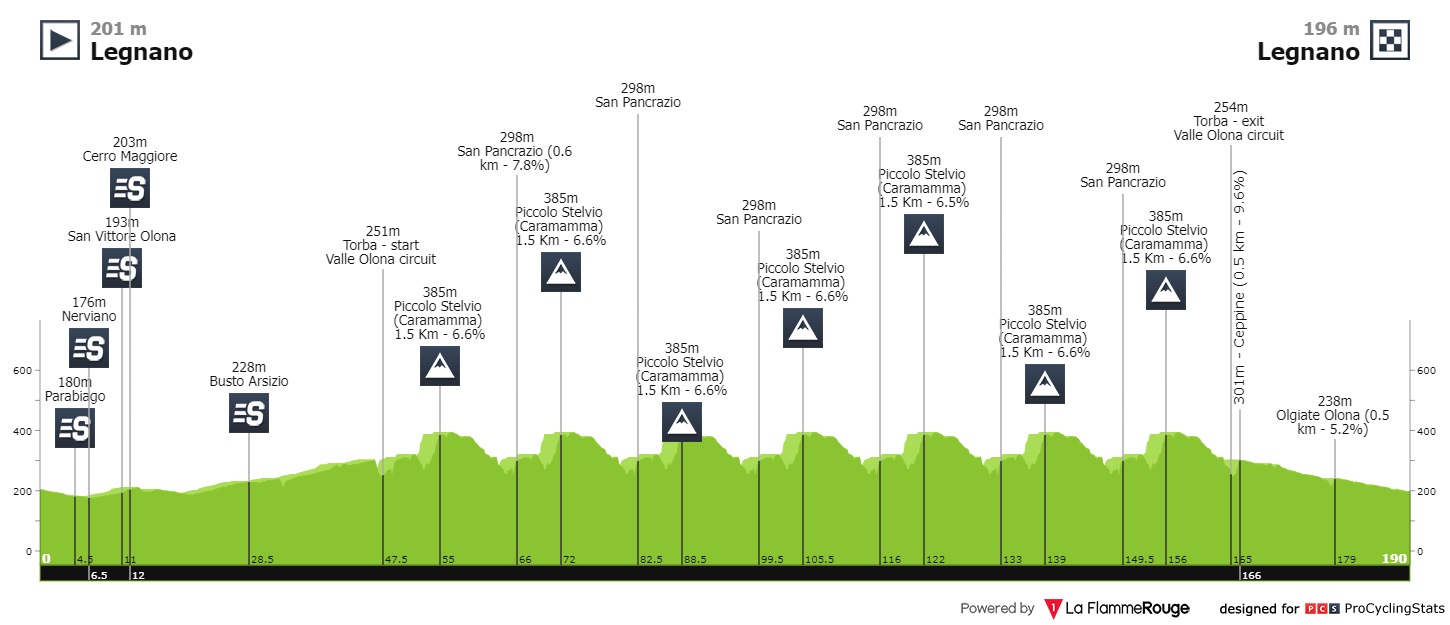 You may recall that this race used to end with three flat six-kilometre circuits around Legnano. You may also recall that Evenepoel lapped the peloton on this circuit last year. As a result, this final circuit is gone this year. Combined with a different route from the Piccolo Stelvio circuit to Legnano, this means the distance from the final ascent of Piccolo Stelvio to the line has been cut from 53 to 34 kilometres. In addition, we have one more ascent of Piccolo Stelvio compared to last year. This one used to be a reduced bunch sprint most years, Evenepoel might just have single-handedly put an end to that.
Here's a profile of Piccolo Stelvio. It's harder than the PCS profile claims - 1.6k at 7.2%.
Coverage starts at 2pm, and unlike last year (when the planned broadcast would have started after the final climb and was further shortened because Italian cameras have a rain allergy, meaning we missed Evenepoel's decisive move) it will be dry. This time, the race will be live from somewhere on the penultimate lap onwards, with the finish being planned between 14:53 and 15:32. Unlike too many other Italian races, Eurosport/GCN are showing it.