DISCLAIMER!
Today I had 10 hours of train. I might have messed up potentially everything of this preview, so please, PLEASE, if you spot a mistake, tell me. Via PM or posting here, doesn't matter.
--------------------------------------------------------
It's finally time for my beloved route analysis of the hardest GT of the calendar!
The route this year features a lot more sprints, sadly, and a lot less medium mountain stages. It also features the usual cr*pload of mountains. Sadly again, all MTFs.
This year it's 10 years from Pantani's death, and the organizers have put up a few tributes to Il Pirata (at least they say they did). I'll mention it during the analysis of the individual stages, as a further tribute by myself. There's to say that if they really wanted to have a proper tribute, there were better ways to do it. For instance, I thought a Aprica stage was obvious...
Other than that, enjoy my preview and let's hope all of the stages can be actually raced
Stage 1: Belfast - Belfast 21.7 km TTT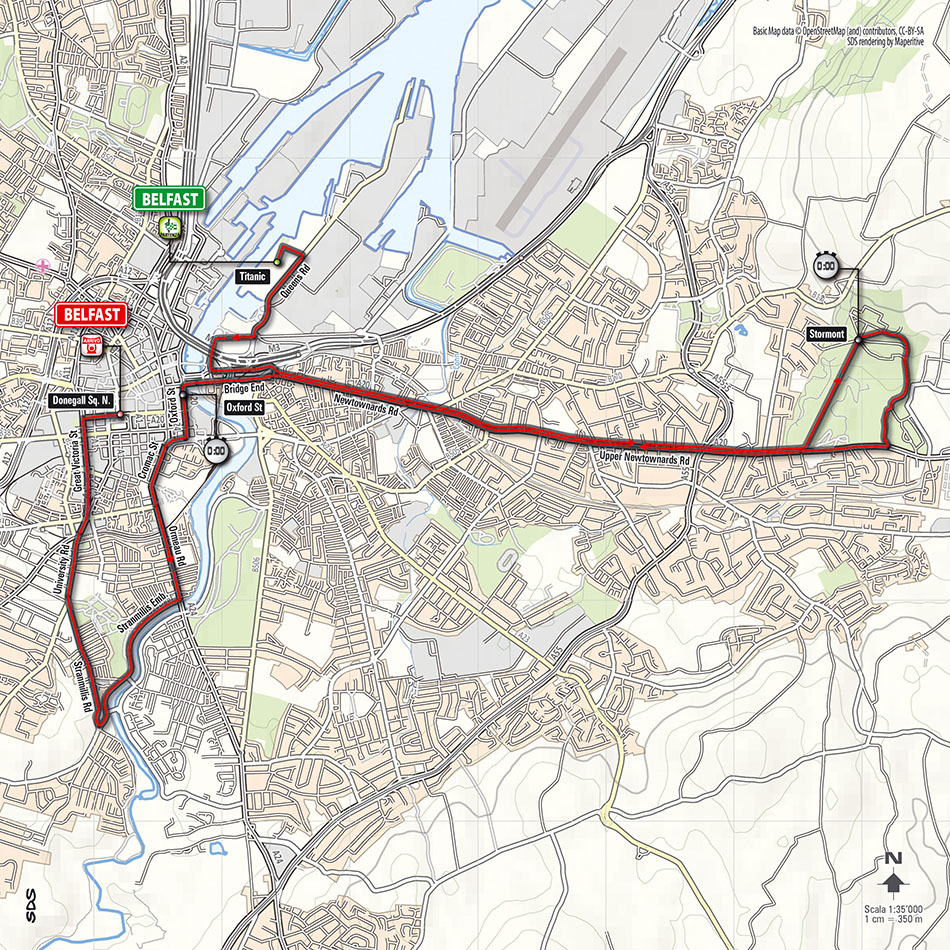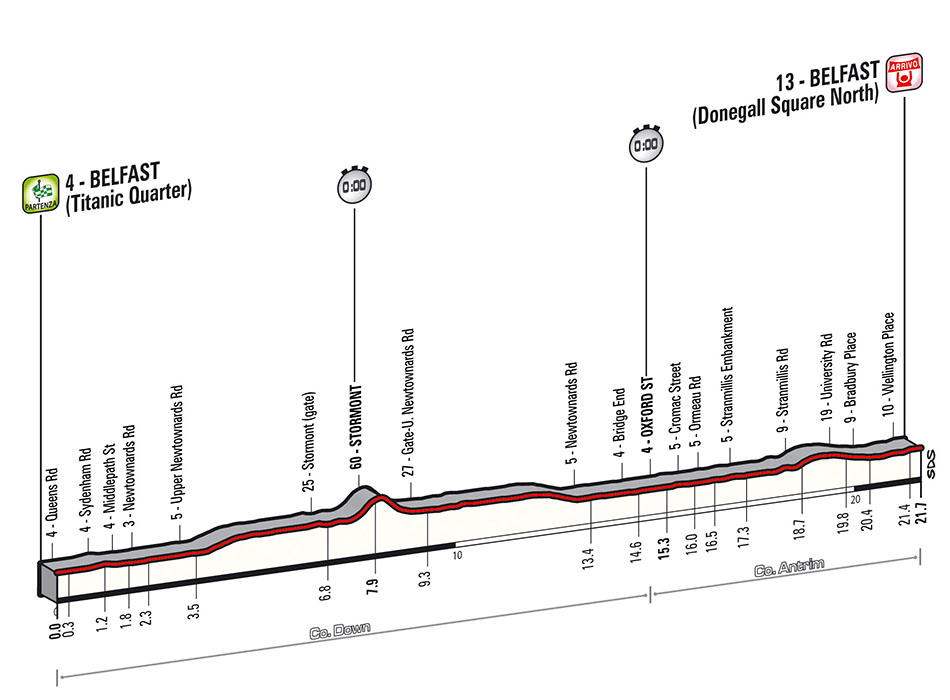 Technical overview:
Kind of unusual for the Giro to have a TTT abroad, but that's what we get this year. The lenght is quite standard nowadays (sadly), and looks like there's only one point of interest, a very short climb at the first intermediate. As for the rest, long straights and not much else.
What to expect:
TTT for specialists, so the usual suspects will fight for the win, hard to have surprises here. Not more than 1' 30'' between the first and the last imo (unless a team messes up badly).