Romain Bardet, 23
1.85 m / 6' 1"
67 kg / 148 lbs
2013 Tour: 15th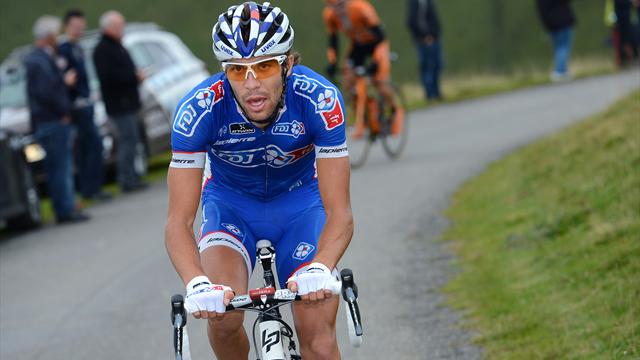 Thibaut Pinot, 24
1.80 m / 5' 11"
63 kg / 139 lbs
2013 Tour: 10th [EDIT: WD in 2013, but finished 10th in 2012. Thanks for catching that, Hugo.
]
They're young, they're French, and they're giving us something to watch besides the Nibali parade at the Tour this year. They also show more GC promise than Rolland (who we can all agree has turned into a truly exciting GT animator), with impressive results in one-day, stage, and grand tour events.
With Froome and Contador in the race, they'd probably both be top-ten material, but circumstances have given one or both of them the chance to actually podium. We can only assume that the French housewives are already jumping queue from the Tommy V bandwagon--let's follow suit!