Ooo Canada, GP Cyclistes' home and native land. True bicycle love, in all thy CN Forum readers command.

10th Grand Prix Cycliste de Québec:
Québec-Québec (201,6 km) on Friday Sept 13th
10th Grand Prix Cycliste de Montréal:
Montréal-Montréal (219,6 km) on Sunday Sept 15th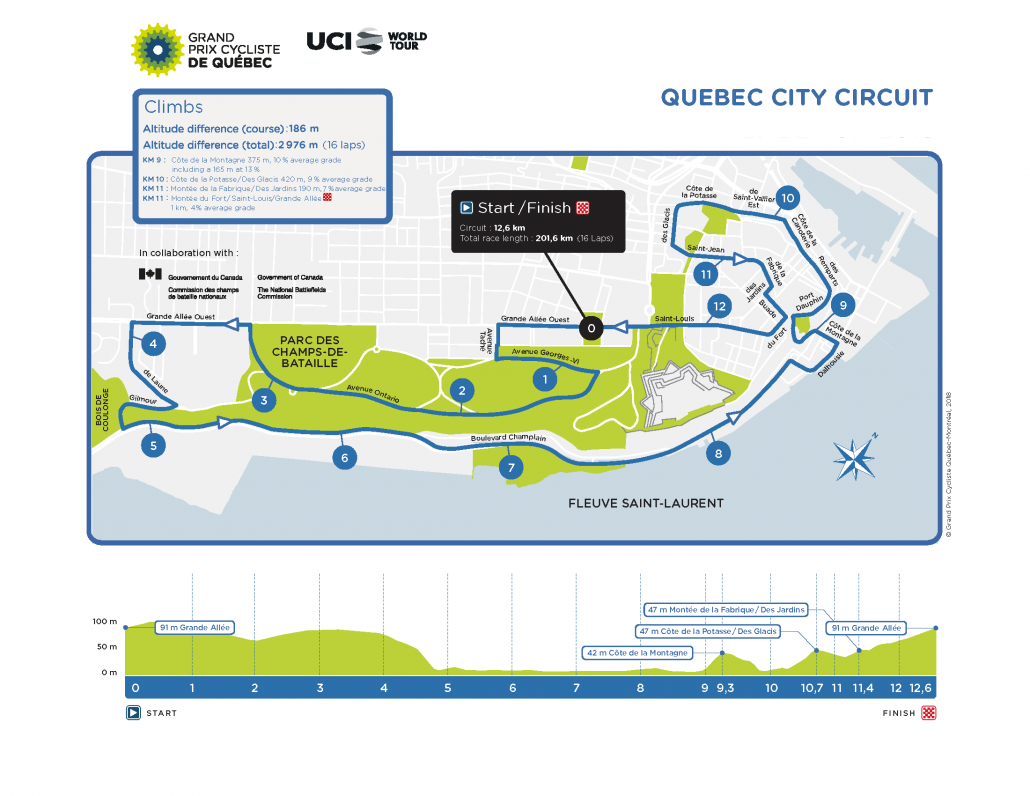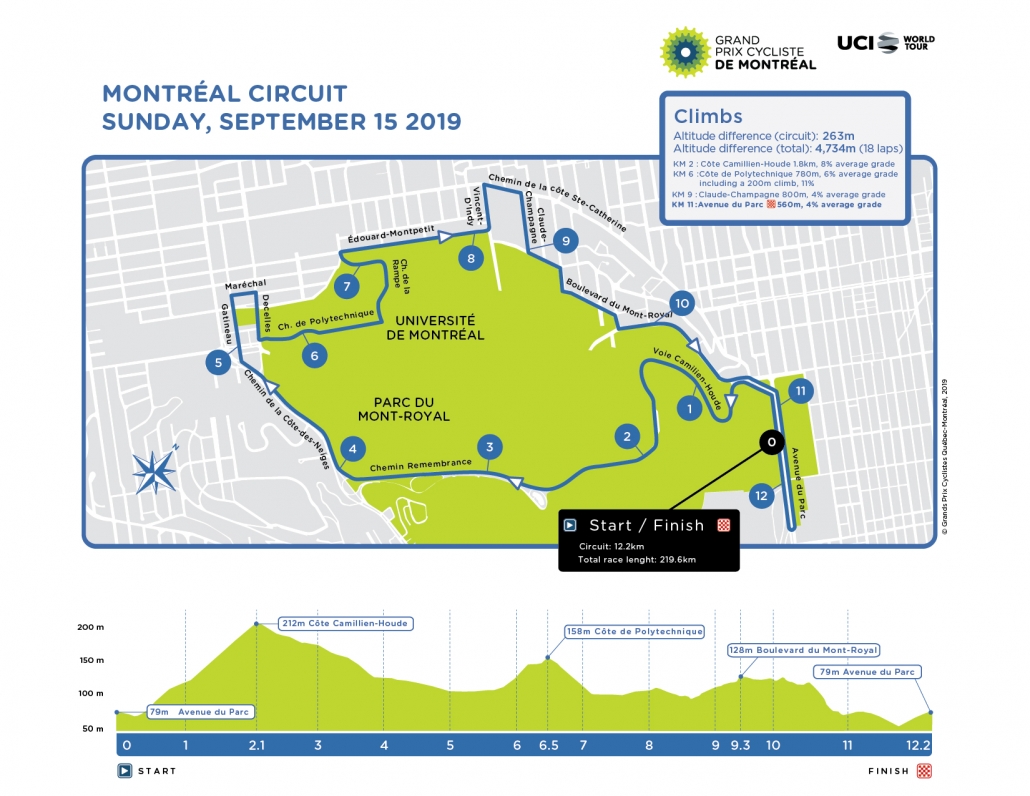 The laps in Québec have always been the (slightly) easier of the two Canadian races. Compared to the circuit in Montréal it might have the more demanding final, but overall clearly less climbing with 3000 against 4750 altitude metres. Montréal is also noticeably longer with 219,6 kilometers, while Québec ends at 201,6 kilometres. Apparently it's the longest edition of the Sunday race ever (both being usually around 200), while last year's appears to be the shortest.
Watch out for attacks on the Côte de la Montagne (3,3 km to go) on Friday or the Camilien-Houde and the Polytechnique on Sunday. Both the Grande Allée and the Avenue du Parc have proven to be exciting finishes for a late solo or an uphill bunch sprint.
Last year
In 2018, Canada got conquerred by Michael Matthews. A hungry 'Bling' won, in the absence of Peter Sagan, both Québec and Montréal with Greg Van Avermaet (almost as usual) twice on the podium. The pair of them will be favourites this weekend again.
1 Matthews Michael 5:04:17
2 Van Avermaet Greg
3 Stuyven Jasper
4 Roosen Timo
5 Konrad Patrick
1 Matthews Michael 5:19:27
2 Colbrelli Sonny
3 Van Avermaet Greg
4 Naesen Oliver
5 Roosen Timo
Favourites & competitors
So, we mentioned Bling and GVA already. The Australian defends his titles and is tailor-made for these races, with the ability to survive the climbs well and having one of the fastest kicks after such a route. Qualities we find in the Belgian as well, though he is more the allrounder and less the lethal sprinter. But he is always in the running: 1 victory, 7 podium finishes and 12 times in the top ten!
Two other obvious contenders are Peter Sagan and Julian Alaphilippe. The latter is this season's biggest star and he should be building up towards being top dog at the upcoming world championships. And, ... well ... Peter is Peter, always a danger and multiple winner in Canada already.
Other names you should highlight on the startlist are Canadian Woods, Colbrelli, Ulissi, Kwiatkowski, Costa, Mohoric, Bettiol, Asgreen, Impey, Valgren and the following Belgians: Naesen, Vanmarcke, Wellens, Stuyven, ... and this young kid named Remco Evenepoel.
Click for the startlist of
Québec
and
Montréal
.
***
Julian Alaphilippe & Peter Sagan
**
Michael Matthews, Greg Van Avermaet & Tim Wellens
*
Sonny Colbrelli, Remco Evenepoel, Oliver Naesen & Diego Ulissi
Extra
Estimated finish time: 16.15 (CEST 21.15)
Weather conditions: just under 20° Celsius with sunny spells and less than 20 % chance of rain
(same for both races)
Last edited: