3 Spanish one day races in 3 days time.
Vuelta Ciclista a la Region de Murcia Costa Calida (1.1)
Basically same route as last year when Covi won after a late attack. Last kilometers are different tho. They finish on a little hill (around 800 at 5.7%) with a lot of corners in the last km. Positioning is key. Headwind in the last 40km might make it hard to avoid some sort of reduced uphill group sprint.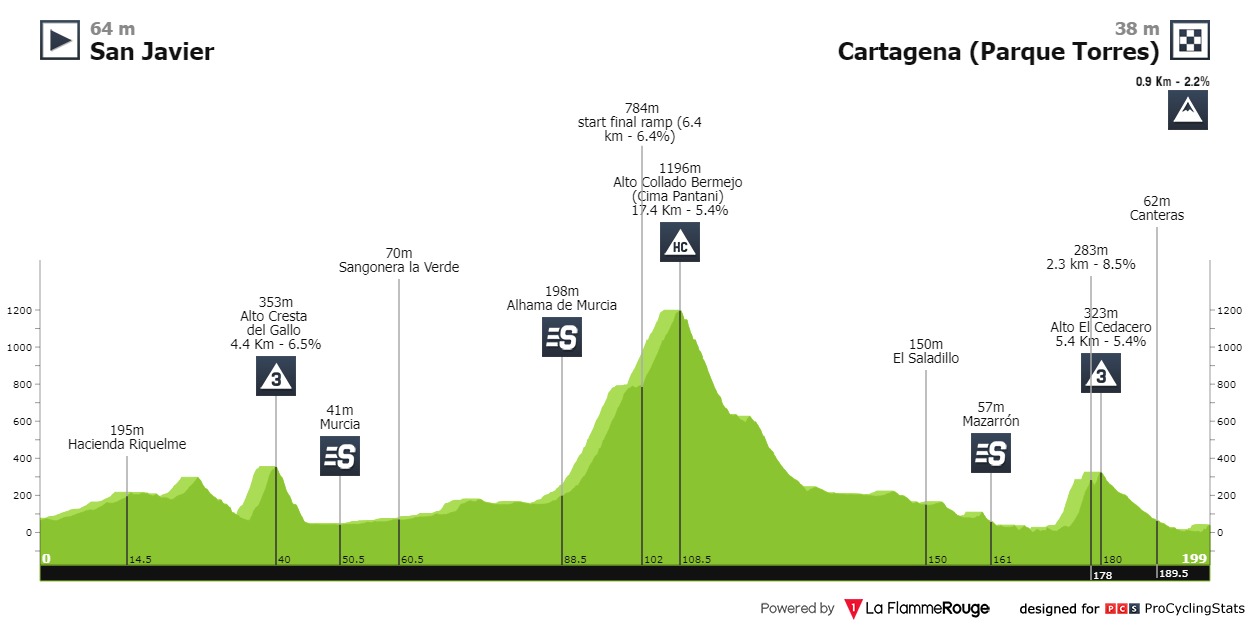 Last 800m:
https://veloviewer.com/segments/30112285
Favorites: Coquard, UAE (Trentin, Hirschi, Covi, Wellens, ...), Kron, Madouas, Rota, Clarke, Louvel, Barguil, Sanchez, Van Eetvelt, Zimmermann, Turner, Izagirre, ...
Full startlist:
https://www.procyclingstats.com/race/vuelta-ciclista-a-la-region-de-murcia/2023/startlist
Clasica de Almeria (1.Pro)
Should be a bunch sprint, but there is some serieus NE wind (>30km/u) expected. Echelons are definitely possible on some parts of the parcours, but it will be a headwind mainly I fear.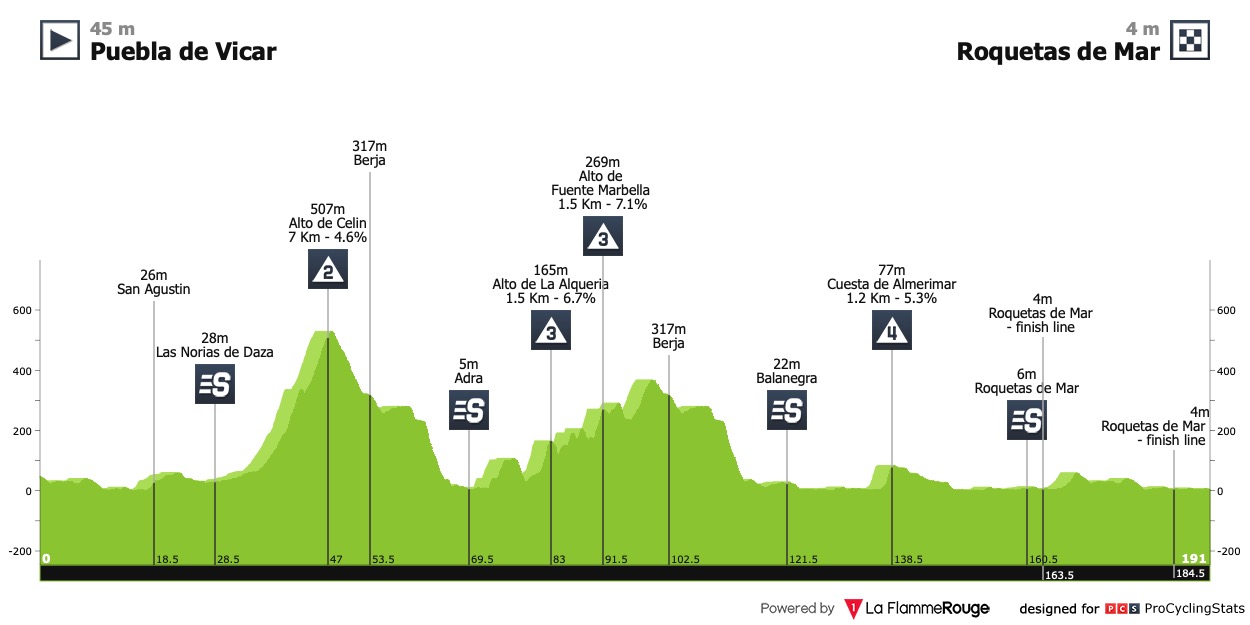 Favorites: De Lie, Gaviria, Bouhanni, Girmay (I thought he was in Eritrea but ok), Kristoff, Nizzolo, Meeus, Tesson, Coquard, ...
Full startlist:
https://www.procyclingstats.com/race/clasica-de-almeria/2023/result/startlist
Jaén Paraiso Interior (1.1)
Gravel!!! Last year was the first edition, won by a extremely dominant Lutsenko. Different route this year tho. Longer gravel climbs are in the first part of the race while they were in the 2nd pars last year. Final parcours has a 5km gravel section with a 1km climb in it. Very technical final through the city of Baeza. First 2023 race for Tadej Pogacar!!!
Favorites: Pogacar, rest of UAE, Rota, Zimmermann, Louvel, Barguil, Martin, Geschke, Kron, Van Eetvelt, Vliegen, Swift, Battistella, Clarke
Not so full startlist:
https://www.procyclingstats.com/race/clasica-jaen-paraiso-interior/2023/result/startlist
Last edited: