Spanish racing moves out of the Mediterranean for the first time this year with one of the most exciting additions to the calendar of the past few years.
Startlist
Stage 1
The first stage of the race is comfortably the easiest, but the climber-heavy field means a sprint is far from guaranteed.
Chandebrito: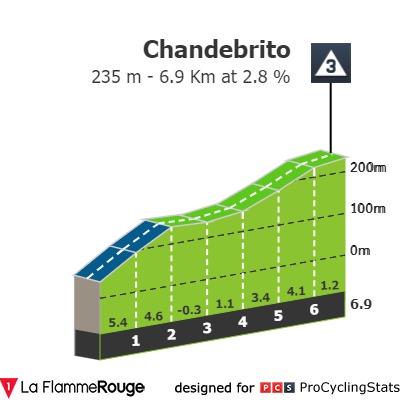 Cuvi: final 6k of the profile below...
...followed by this: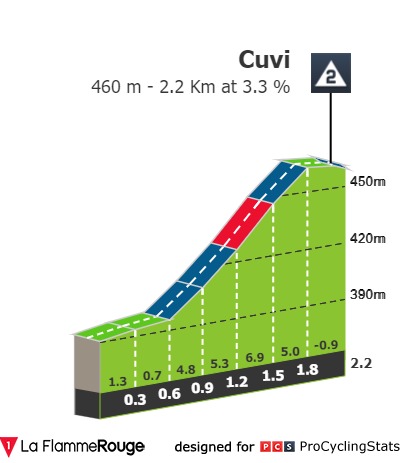 Stage 2
Javier Guillen's favourite Galician climb hasn't missed the cut here either. It's an unipuerto, of course, but considering what's still to come that isn't much of a problem.
According to the roadbook the climb out of Bertamirans about 30k in is the categorised one, this is a profile of it;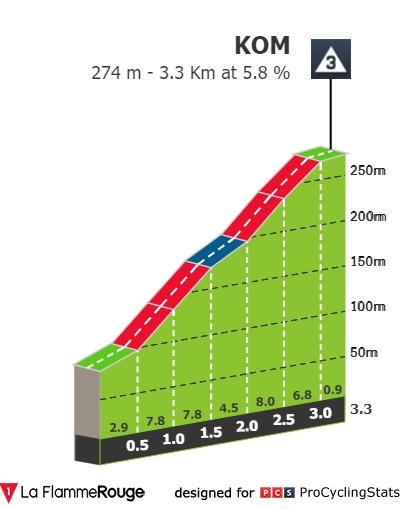 Either way, this is the easy Alto de Ameixenda...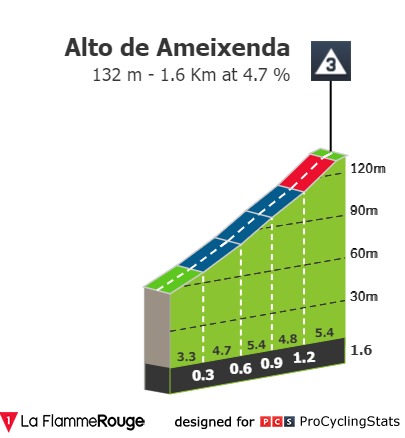 ...from where there's a wide, easy descent to the bottom of the final climb, which should need no introduction given that it's been climbed by the Vuelta four times in the past decade.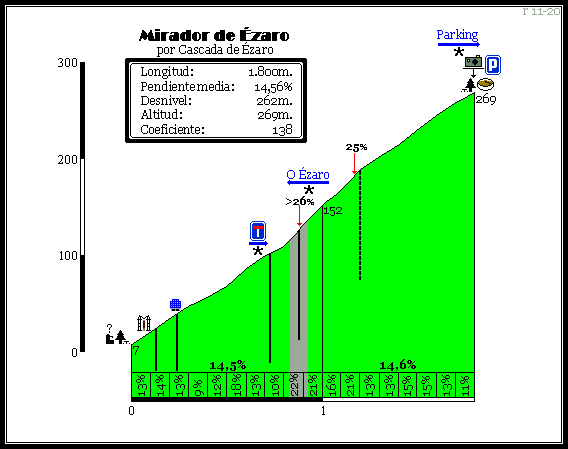 Stage 3
Detailed profile of the final 3 climbs:

This is what the Vuelta stages in 2016 and 2018 that finished here could have been like! It's easily my favourite design of any stage so far this year, it won't be easy to top this. Just a shame it clashes with Omloop.
The early climb is uncategorised as per the roadbook, and if it is, it won't matter anyway. The finale starts with the Alto de Nogueira, the easiest of the three (KOM atop the first summit, 6.8 km in, but climbed in full):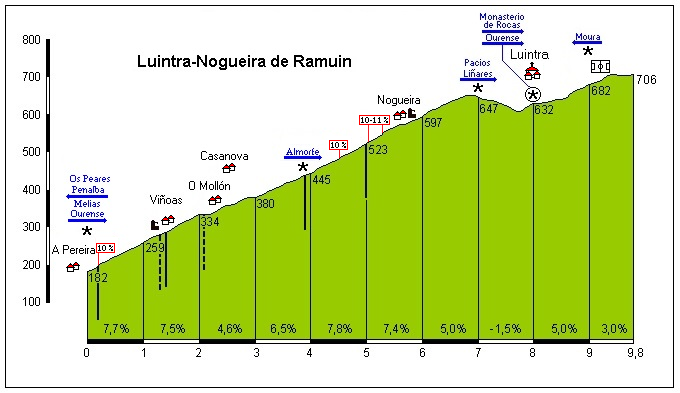 A descent into the canyon of the Rio Sil takes us to the steepest ramps of the day on Alto de Seragude:
A descent back into the Sil valley takes us to the final climb, Alto de Moura. I always thought the underpass at the beginning wasn't passable for a race, fortunately I was wrong. If the peloton hasn't been shattered to pieces yet, it will be here.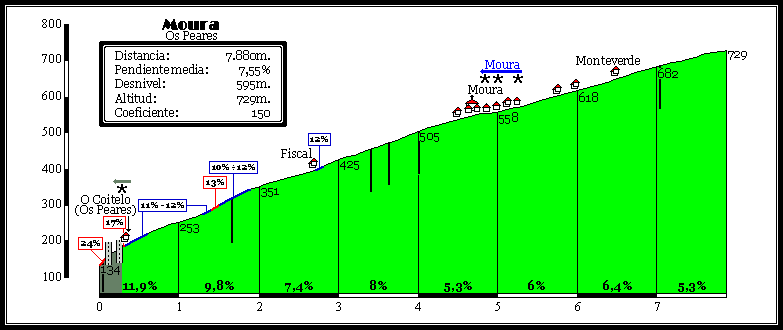 The summit is 2 kilometres before the finish. Immediately after it, we join the main route into the village, used by the Vuelta. You may recall from those stages that there's a brief descent into the centre, then the road kicks up slightly to the finish on the edge of town. Here, the finish is at the bottom of the descent in the village, making for an Arrate-like finish.
Stage 4
The final stage is a shortish TT, the perfect complement to the previous day's climbing. The hill to the church, located on the pilgrim's route to Santiago, where we finish is the hardest one:
narrow roads, tricky surfaces and sometimes pretty steep
. The central section, over the two climbs until the point where we join the camiño, is also quite narrow, though, and the route as a whole is sinuous. A proper test, all in all.