Stage 8: Oyonnax – Le Grand-Bornand, 150.8 km
Mountains! As proven in 2009 of all years, the Romme-Colombière combination is excellent, but a combination of being positioned before two MTFs and headwind completely neutered it in 2018. It's disappointing that ASO have used it for the first mountain stage again with an easier run-in to boot, at least the ensuing stage isn't that hard this time. Given that this is still probably the fourth-easiest opportunity to take time uphill, there's definitely hope for this one.
Map and profile
Route details
It's uphill directly out of the gate, with the final 5.8k of the profile below, from the junction to RF de Belmont, coming after the neutralisation. Any climbers wanting to make the breakaway would like it to go here – this could easily have been a second-category climb – but that doesn't look overly likely.
The next part of the stage is the easiest, with only minor climbs that have gone uncategorised preceding a flat section through the intermediate sprint.
From here, the route comes agonisingly close to the Salève, instead taking in two easy climbs in the Côte de Copponex…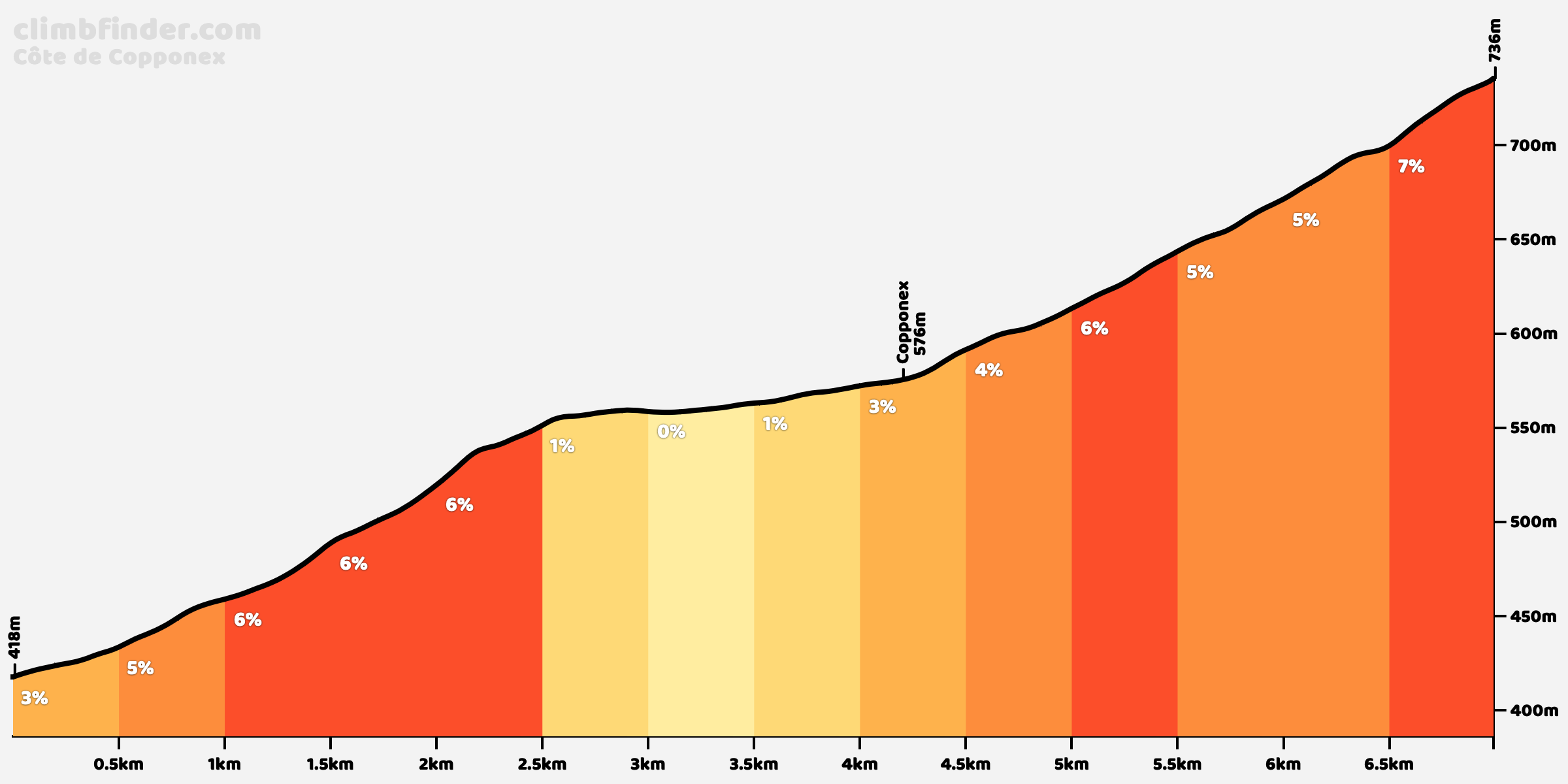 …and the Côte de Menthonnex-en-Bornes, which could also have been a cat. 3 if ASO had decided to categorise more than the first half displayed below.
Another flat section brings us to the final triptych of climbs, starting with the newly-introduced Côte de Mont-Saxonnex.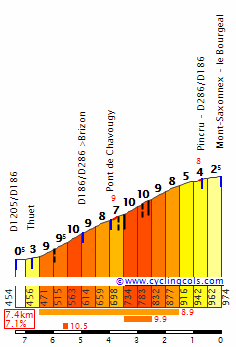 From here, it's back to better-known terrain, with the hardest climb of the race so far in Col de Romme…
…and the final 7.5 kilometers of Col de la Colombière, with bonifications on offer.
Final kilometers
Low-gradient descent until 2 kilometers to go, then flat with a slight kick up to the finish line.