Thursday's stage - the one we've all been waiting for -
Vuelta 2018 stage 18: Ejea de los Caballeros - Lleida 186.1 km start 13.08 CET
Stage 18 in the Vuelta a España travels from Ejea de los Caballeros to Lleida. Amounting to 186.1 kilometres, the route is tailor made for fast finishers.
Zero ascents in a race of over 180 kilometres. Are we talking La Vuelta here? Yes, we are. Some false flats and a number of rolling sections – that's it. Fast finishers, go for it!
Three years ago, the Spanish Grand Tour visited Lleida after a few days of hard climbing in Andorra. Now it's the exact opposite. In the 19th stage the Vuelta a España sets out to Andorra for the last two mountain stages. In 2015, Danny van Poppel won the sprint in Lleida, finishing ahead of Daryl Impey and Tosh Van der Sande.
Fast finishers in this year's 18th stage should keep in mind that a false flat of 500 metres begins with 700 metres out. The last 200 metres are flat.
profile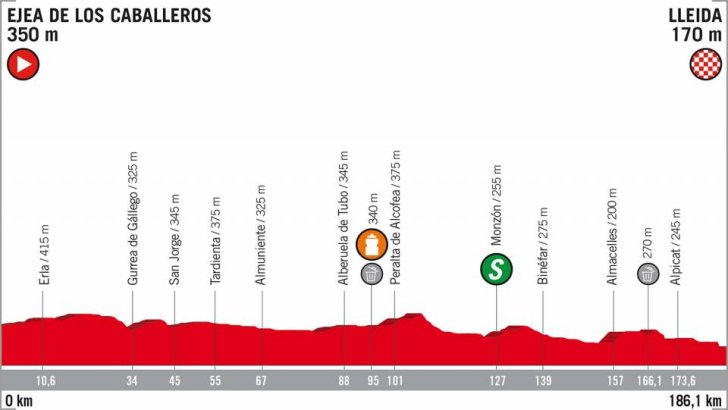 map of stage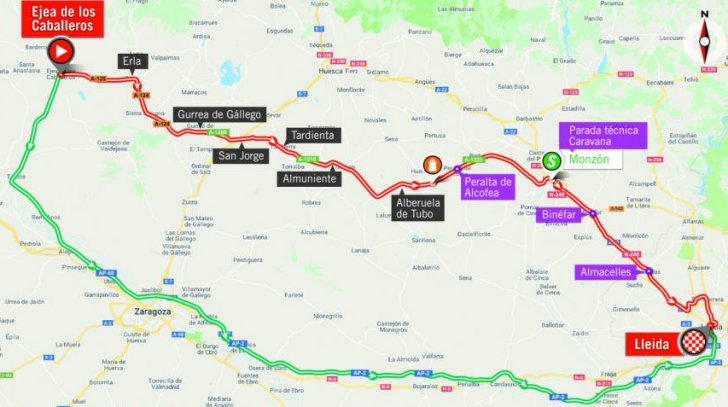 Final 5 km map ( a difficult left hander with 2 km to go)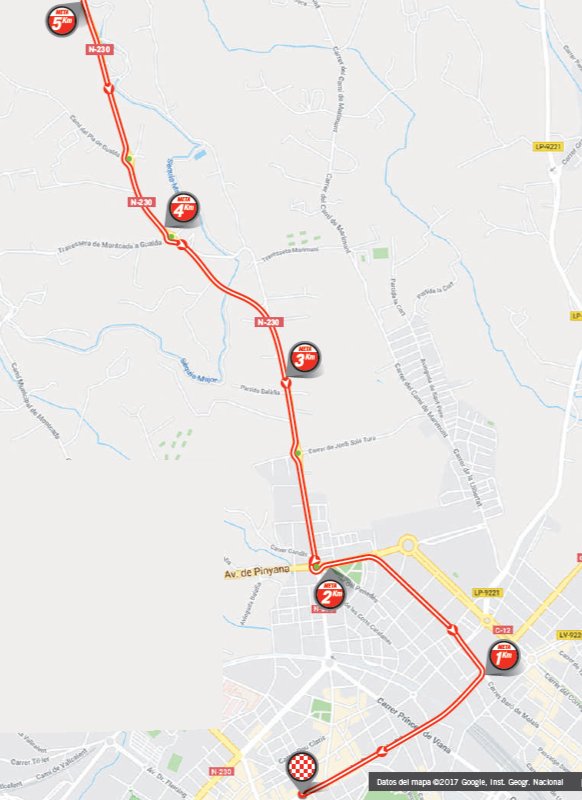 Final 5 km profile