A very weird set of stages gives way to the only MTF of this second week.
The first part of the stage is very easy, although the fight for the breakaway should cause another fast opening hour. The first climb of the day, Puerto Berzocana, comes about halfway into the stage.
This climb backs nicely into the biggest garage ramp of the race, Collado de Ballesteros. With the way this second week has been, GC action cannot be automatically ruled out. It's the first 3 kilometres of the profile below.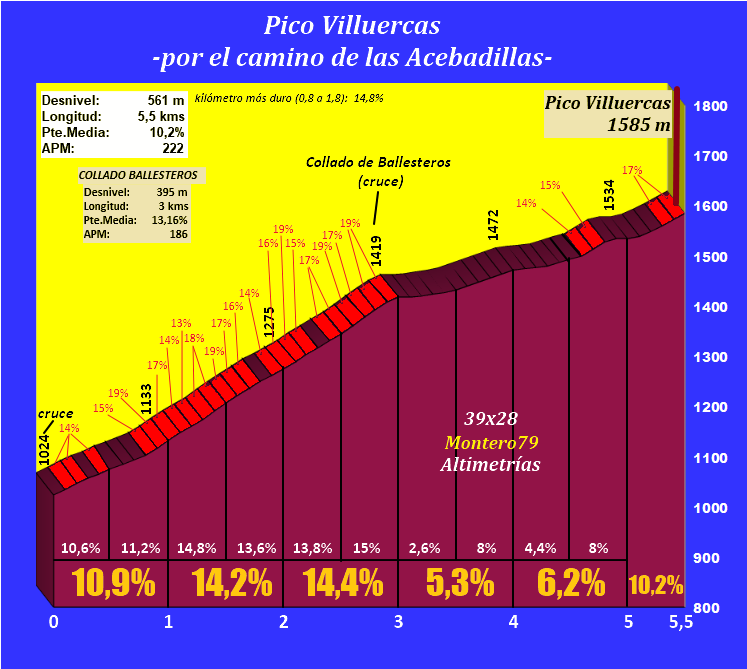 The descent into Guadalupe, which is reused for the final climb, doesn't look overly difficult. The ensuing lap is narrow and ends with a steep descent. The final climb starts with a detour through the centre of the town (2.8 kilometres at 4.4%), then rejoins the main road 2 kilometres into the profile below.