The Spanish kind of flat stage.
Only 1500 metres of elevation gain is normally within the limits of the sprinters, and the lack of categorised climbs seems to underline that. Indeed, the below is the hardest ascent of the day, coming a little past the midway point.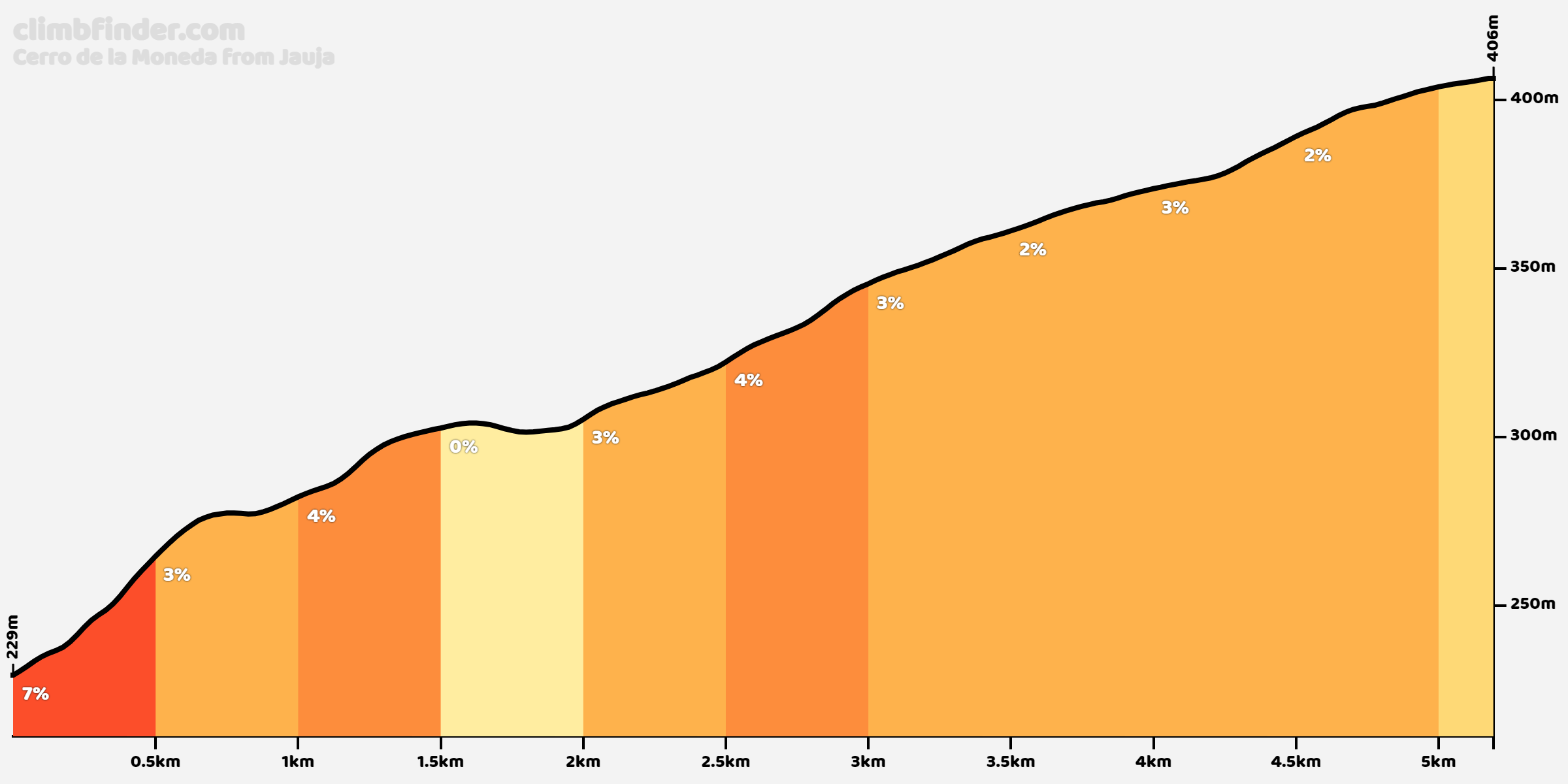 However, many sprinters will be dismayed to find out the final 6.5 kilometres are mostly uphill. The gradients are nothing special, but the combination of the sustained drag into town ramping up a bit near the end coupled with the final kilometre being uphill will hurt the chances of the likes of Merlier. Perhaps to an extent that their teams won't be interested in chasing, opening up the possibility of this being a breakaway day.
PS: Shoutout to Fernando Escartin for claiming that "although the first part of the stage is more meandering, the second half is practically flat" when the second half is clearly the more rolling of the two.