The ultimate mid-mountain race, done wrong. Not a single flat stage, and aside from El Purche just after one of the starts, no big climbs either.
Startlist
Stage 1
The combination of final climb and uncategorised ascent to the finish line is identical to the 2020 stage, won by Gonzalo Serrano.
Puerto de El Boyar:
Puerto de Algámitas: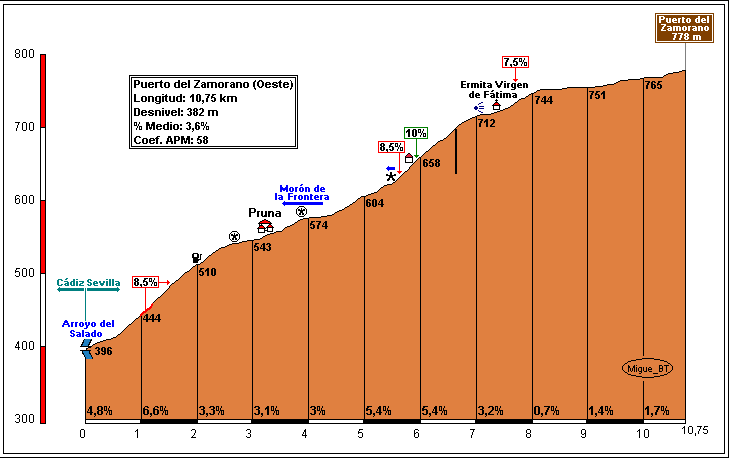 Alto La Parrilla + finish (1.3k at 7.2%) - steepest part comes just before the line
Stage 2
This finish is unfortunately not the same as last year's, they finish at the bottom of the fortress rather than on top of it. Still a difficult one, though.
Alto del Higueral:
Puerto Sierra Cristina
Puerto Salto del Caballo
Alto de las Grajeras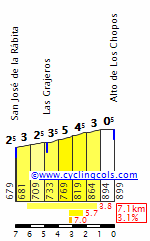 Puerto del Castillo
Final climb: 3 km at 5.9% with the final 600 metres at 11.1%, the final 200 metres are on cobbles.
Stage 3
Alto del Higueral (inconveniently 3 kilometres from the eponymous climb used the day before)
Puerto del Morrón: the first 6.9k of the profile below (up to the junction to Montefrio), then another 1.5 km at 3.6% to the summit
Puerto de Tocon
Alto de Cacín: 4.0 km at 3.0% followed by the final 3.7k of the profile below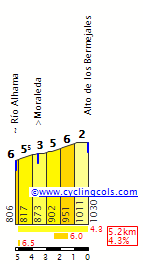 Alto de Ochíchar (this is the climb just before the intermediate sprint)
The final kilometres are rolling and, at times, very narrow and/or technical. We have 1.1 km at 3.3% ending with 700 metres to go, this is followed by a slight downhill, then finally turning right at just over 250 metres to go onto the wide final stretch, which averages 4.2%.
(stages 4 and 5 in a separate post due to image limit)
Last edited: