With no Ster ZLM Toer and mountainous routes elsewhere, this has become something of a dress rehearsal for the Tour de France bunch sprints. As for the GC, the home nation is on a run of five wins for the first time since the 70s, can anyone break the streak?
Startlist at PCS
Stage 1: Beveren - Maarkedal, 175.3 km
Not the hardest route for a stage into the Vlaamse Ardennen (it deliberately bypasses the Taaienberg!), but the cobbled Berg ten Houte, where Dylan van Baarle launched his winning solo attack at Dwars door Vlaanderen this year, is climbed thrice. It comes at 2k to go in the final lap and should prevent the sprinters from winning, at a minimum.

Ellestraat (3x):
Berg ten Houte (3x):
Stage 2: Knokke-Heist - Knokke-Heist, 11.2 km
Pan-flat TT with hardly any turns.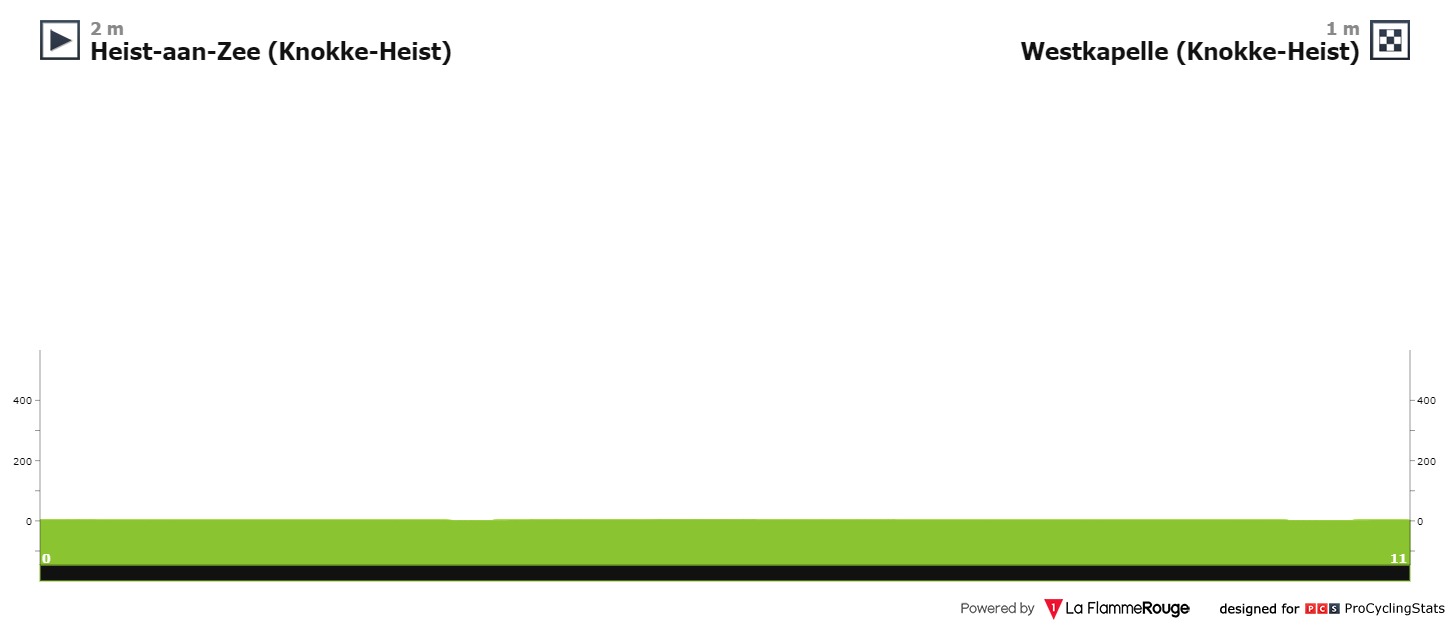 Stage 3: Gingelom - Scherpenheuvel-Zichem, 174.4 km
The final circuit in the Hageland is rolling, but shouldn't trouble the sprinters too much. The little climb before the finish is very narrow and might mess up some trains, though.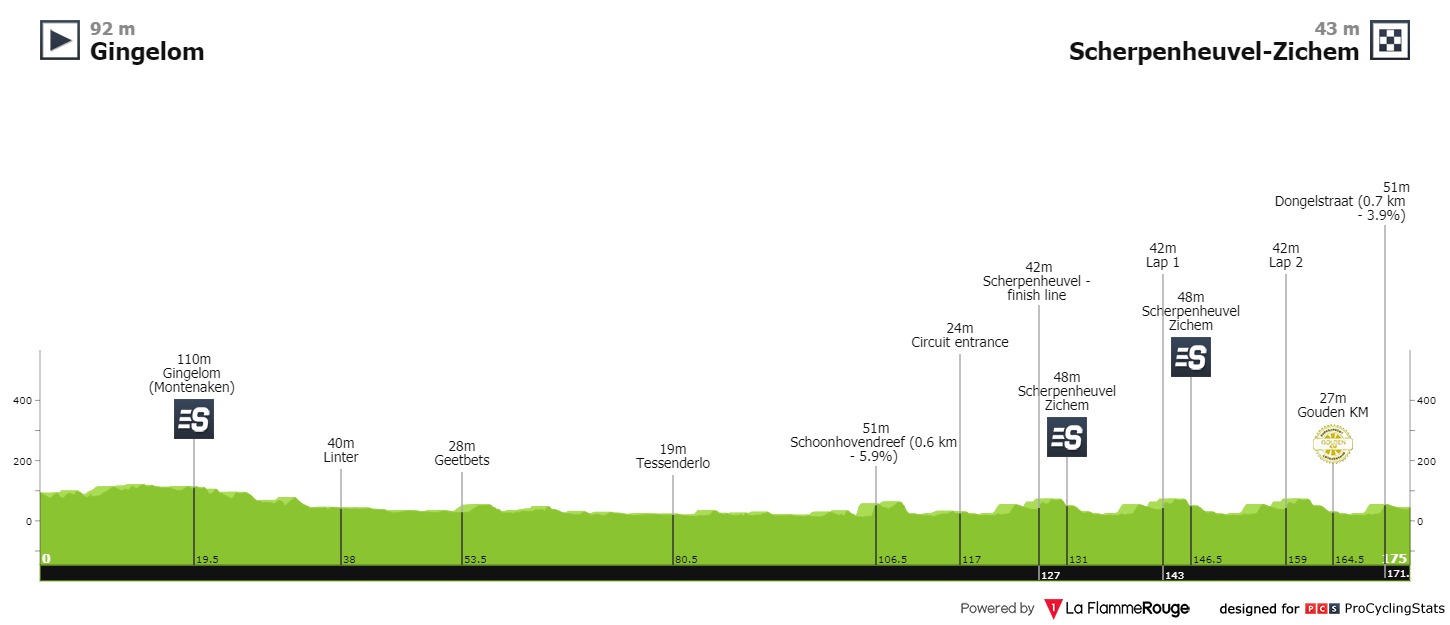 Schoonhovendreef:
Dongelstraat (4x, just 3.1k from the finish line):
The steepest bit, in Street View
Stage 4: Hamoir - Hamoir, 152.7 km
Queen stage time! Early Mur de Huy aside, these aren't the hardest Ardennois climbs, but then again there's also very little flat...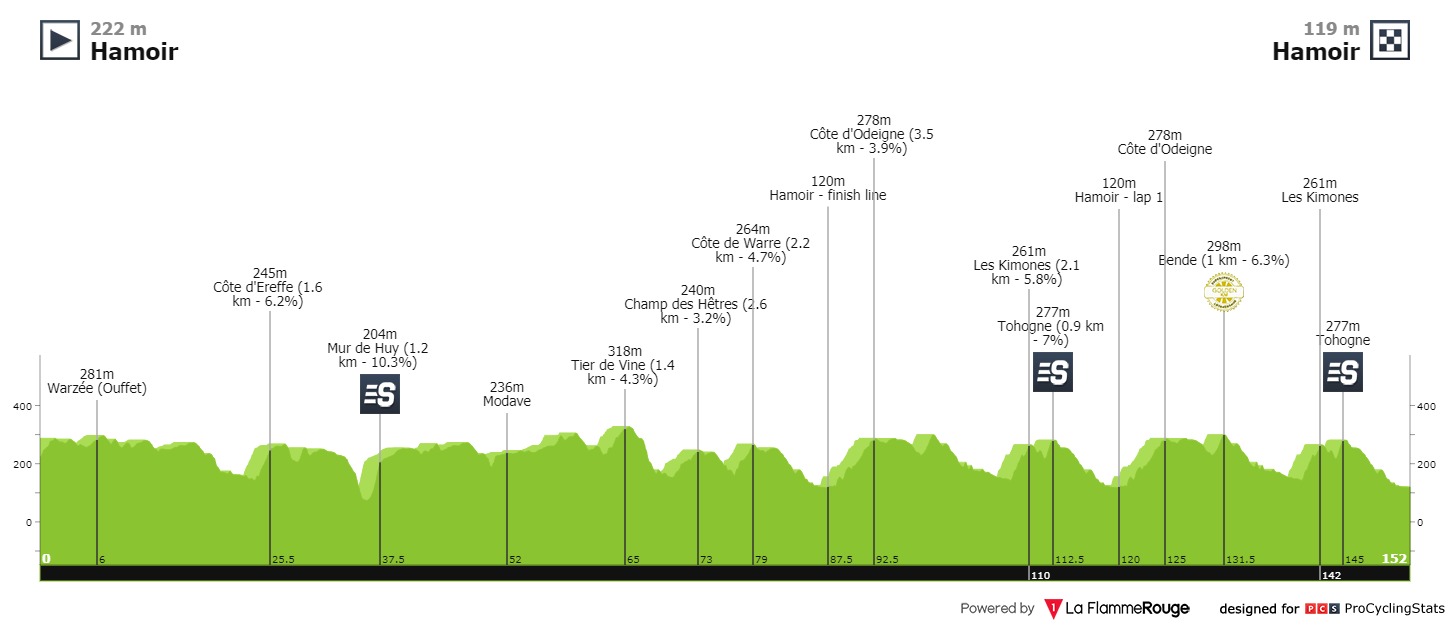 Côte d'Ereffe:
Mur de Huy: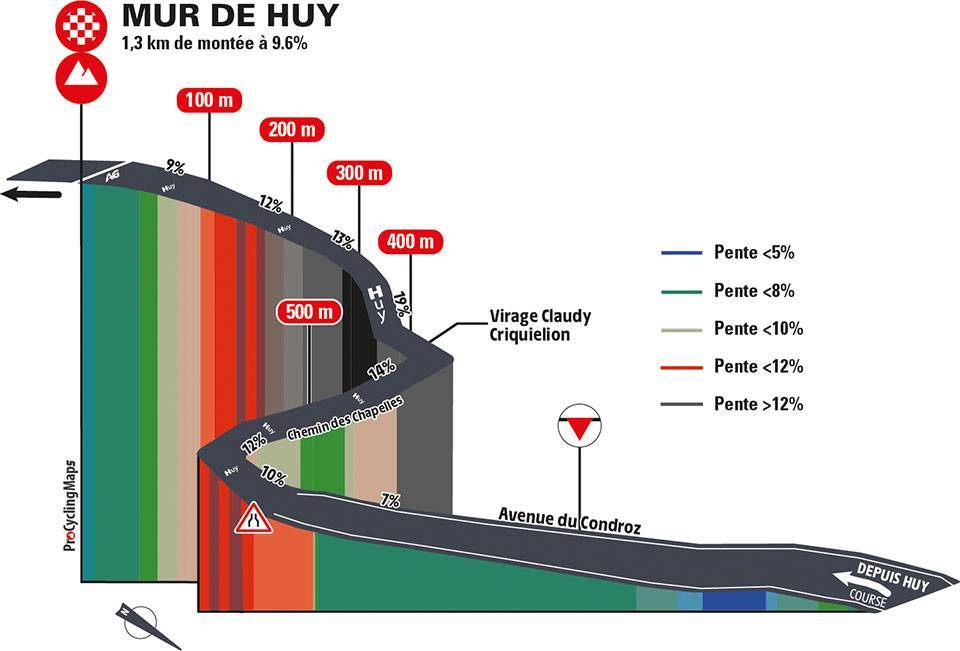 Tige du Bois de Gras (mislabeled as Tier de Vine on the PCS profile):
Côte de Warre:
Côte d'Ouffet (2x)
Côte de Bende (2x)
Les Kimones (2x)
Côte de Grand Houmart (2x)
Stage 5: Turnhout - Beringen, 178.7 k
The final stage is the easiest of the lot.