The first race under the new rules. With the final descent ending inside the final 500 meters, it'll have an immediate impact. If Valverde can net his first win since the 2019 Vuelta, he draws level with current record holder Ángel Vicioso with three victories here.
Profile
Map

Startlist
Climbs
The hard part of the race starts in earnest with Alto de Arradia, which is the topmost profile
in this image.
It's immediately followed by Alto de Guirguillano.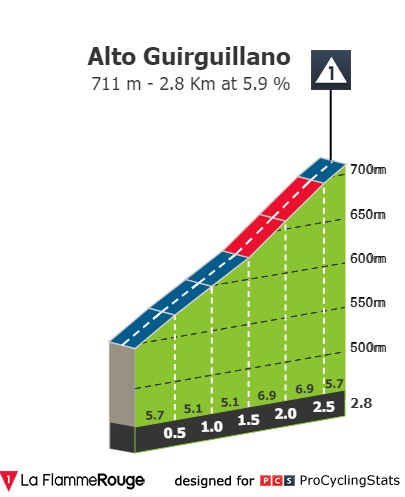 It's followed by Alto de Lezaun...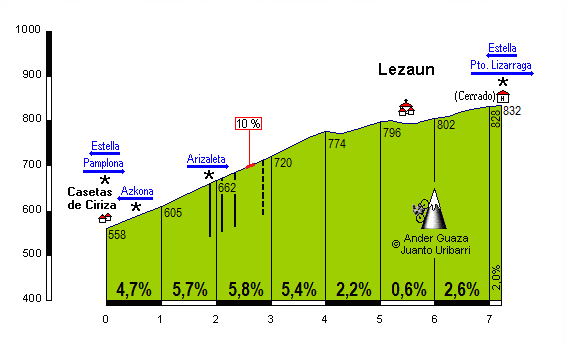 ...then the pairing of Alto de Muru and the steep Alto Ibarra, for the second and third time of the day respectively.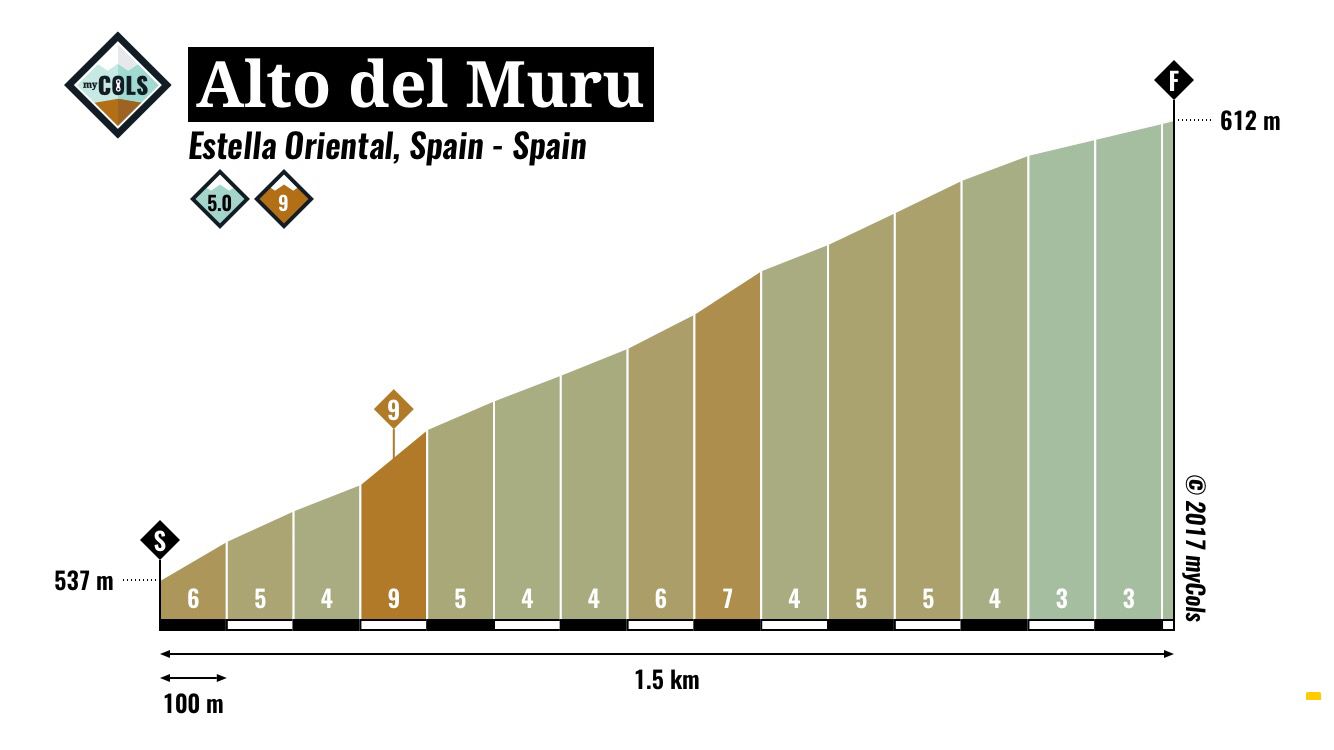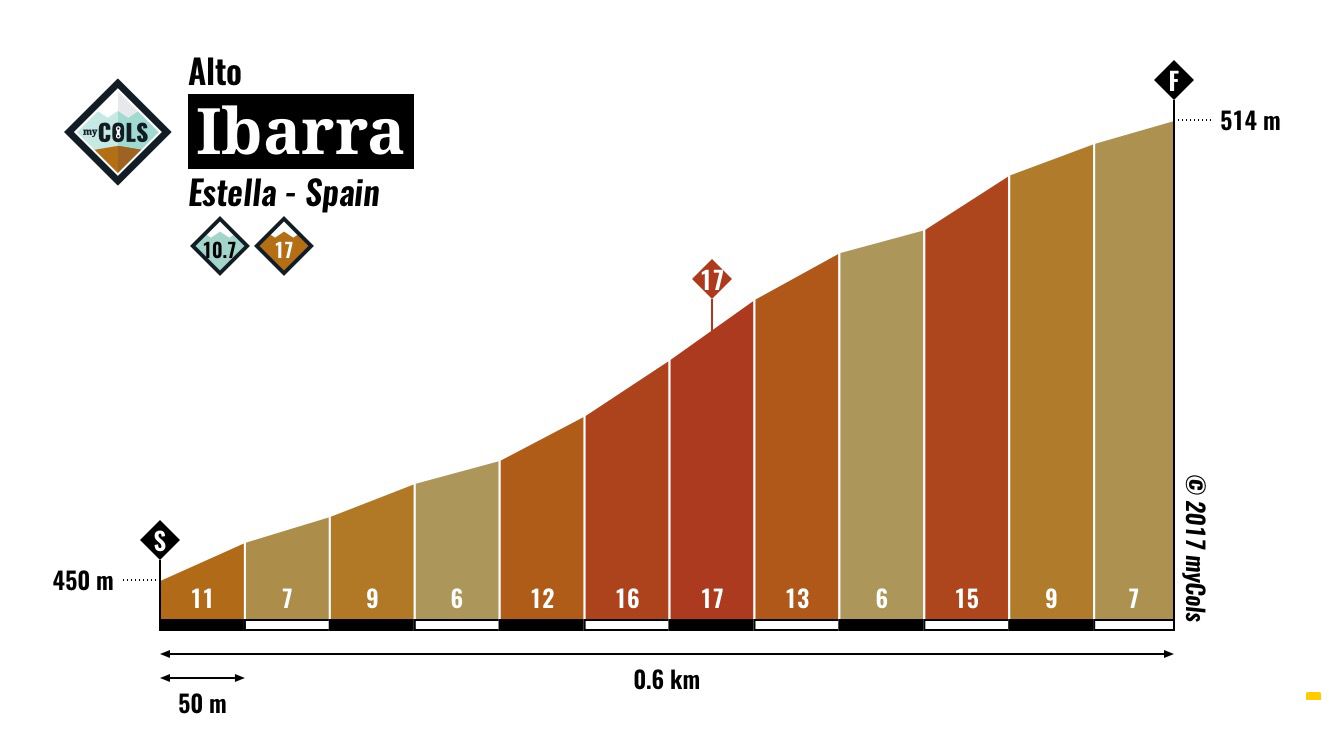 After passing the finish line, it's time for the easy Alto de Irache (3.4k at 4.1%), followed by the final categorised climb of Alto de Eraul, which culminates at exactly 10k to go. It's the second time of the day that the two are climbed.
Then it's one last time up Muru and Ibarra, which crest at 5.4k and 1.4k to go respectively. The ensuing descent lasts just over a kilometer, meaning that only the final 420 or so meters are flat.
Recent winners
2020: no race
2019: Jonathan Hivert
2018: Alejandro Valverde
2017: Simon Yates
2016: Ion Izagirre
2015: Ángel Vicioso
2014: Alejandro Valverde
2013: Simon Špilak
2012: Daniel Moreno
2011: Samuel Sánchez
Weather
Sunny, about 15 °C and wind speeds of 3-4 Bft from the north (implying a slight headwind on Eraul).