Time for the usual start of the Italian season with Trofeo Laigueglia. Covid helped it finally get the field it deserves again last year and fortunately, things have stayed that way.
Startlist
(still including Gazprom, there has been nothing from the organisers on the matter)
The route
As far as I can tell, nothing has changed, and if there has, it isn't anything major.
The run-in features a number of longer climbs, starting with the
uncategorised ascent to Arnasco
(click the link, the forum software still refuses to insert images from certain sites and it's most common with Italian sites...). This is followed by the hardest climb of the day, Cima Paravenna.
The next climb is Capo Mele, from the side that is descended in the final circuit (and climbed in Sanremo).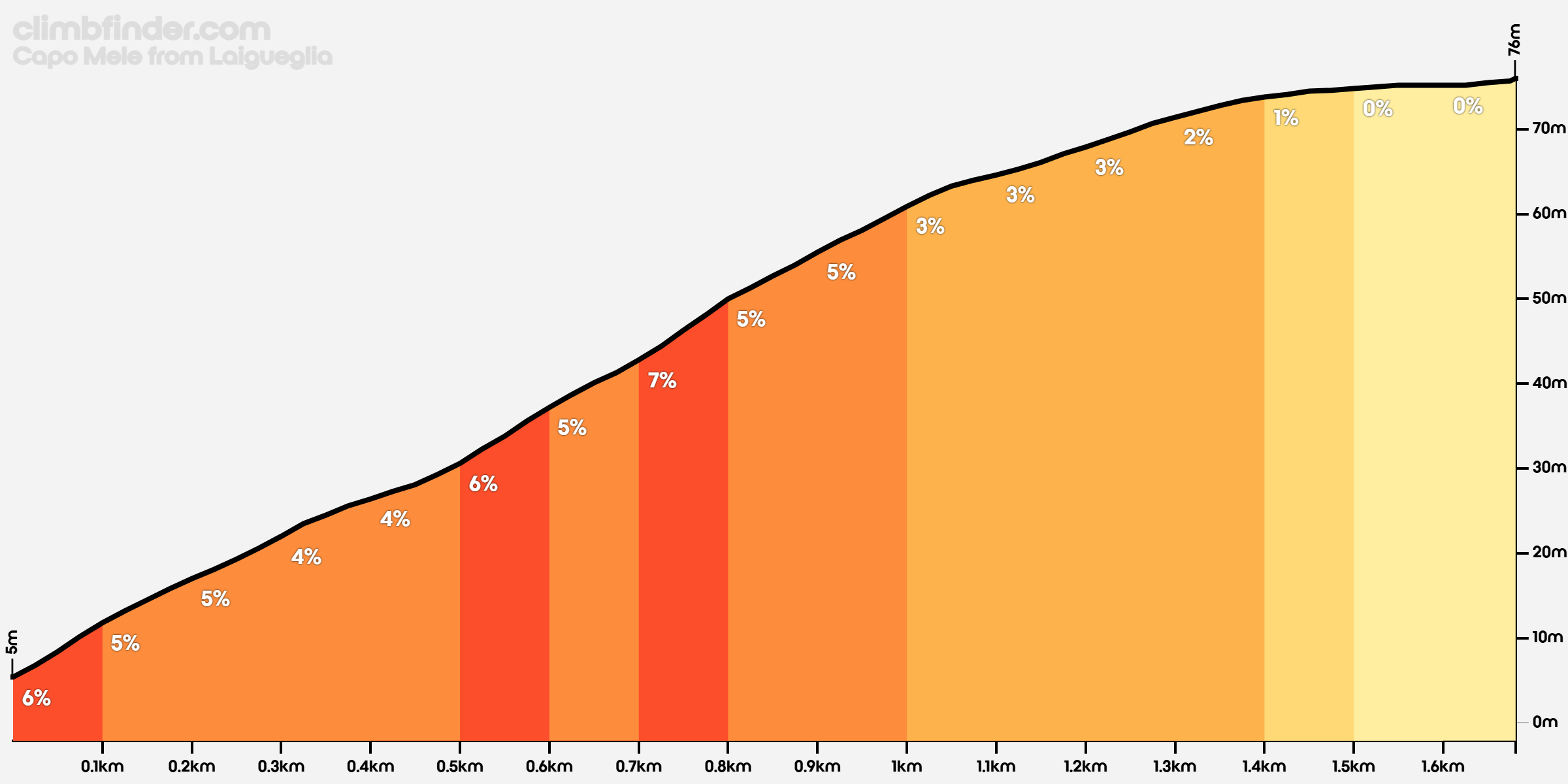 This is followed by the climb to Testico, the profile below minus the final 5.2k.
They then enter the final circuit, which they do four laps of.
The deciding factor in the race is traditionally Colla Micheri.
A tricky descent is is followed by Capo Mele, barely a climb from this side, but very close to the finish.

The road then heads downhill into Laigueglia for a flat final kilometre.
The RAI broadcast starts at 15:00, which should be around the time they enter the circuit. No international broadcasting rights, unfortunately.