Some very tired legs versus one very hard mountain. Oh, and it's also the queen stage.
The run-in is somewhat uninspiring, with the usual Puertu de San Llaurienzu/Puerto de San Lorenzo...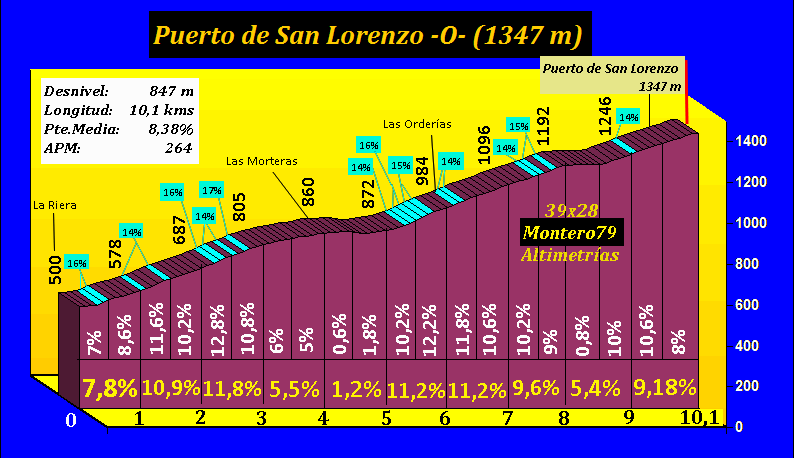 ...followed by the even-more-usual Altu/Alto de la Cobertoria, from its easier western side...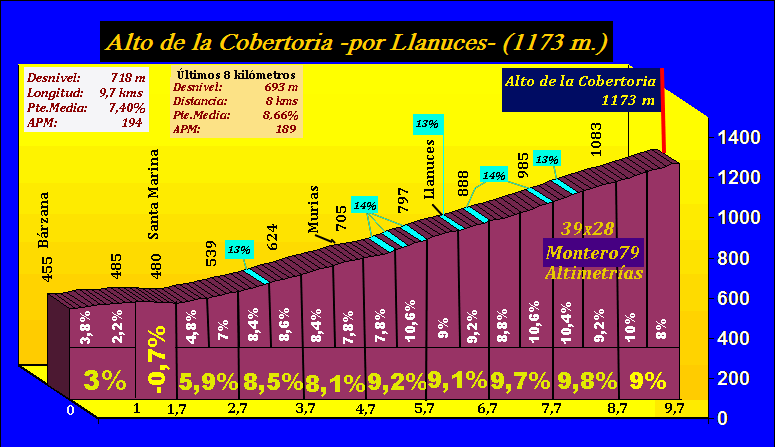 ...then a mediocre loop around Pola de Lena, following a similar pattern to the Pico Villuercas stage: descend the lower part of the final climb, then do an easy section before taking on the easy side of a climb before descending to the start of the final climb. In this case, that easier climb is Altu la Segá o del Cordal/Alto del Cordal, from the side that we usually see descended in Angliru stages.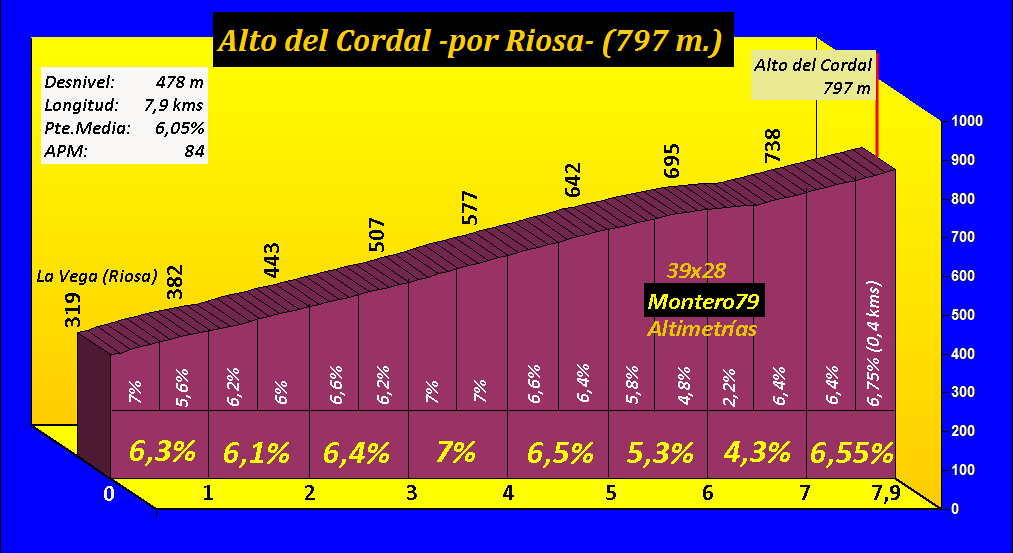 Then it's time for what is probably the single hardest climb of the season (certainly if we exclude smaller races), Altu d'El Gamoniteiru/Alto del Gamoniteiro. Fans and Javier Guillén alike have spent years waiting for the logistics of this finish to be figured out, as this is probably the hardest climb you can do in Spain without travelling to the Canaries or doing the impossible and finishing atop Pico Veleta. This isn't the ideal stage or placement for its introduction, but it should still be carnage.