Did you think the Renewi Tour and Deutschland Tour had awful routes? Well, the Tour of Britain comfortably one-ups them both with the worst stage race route I've seen in years.
Startlist
The route
Stage 1: Altrincham - Manchester, 163.6k
Some decent hills early on, but the insistence on approaching Manchester from the west means they're almost certainly too far from the finish for anything to happen except maybe cause a more reduced sprint.
Werneth Low (the one after almost 40k):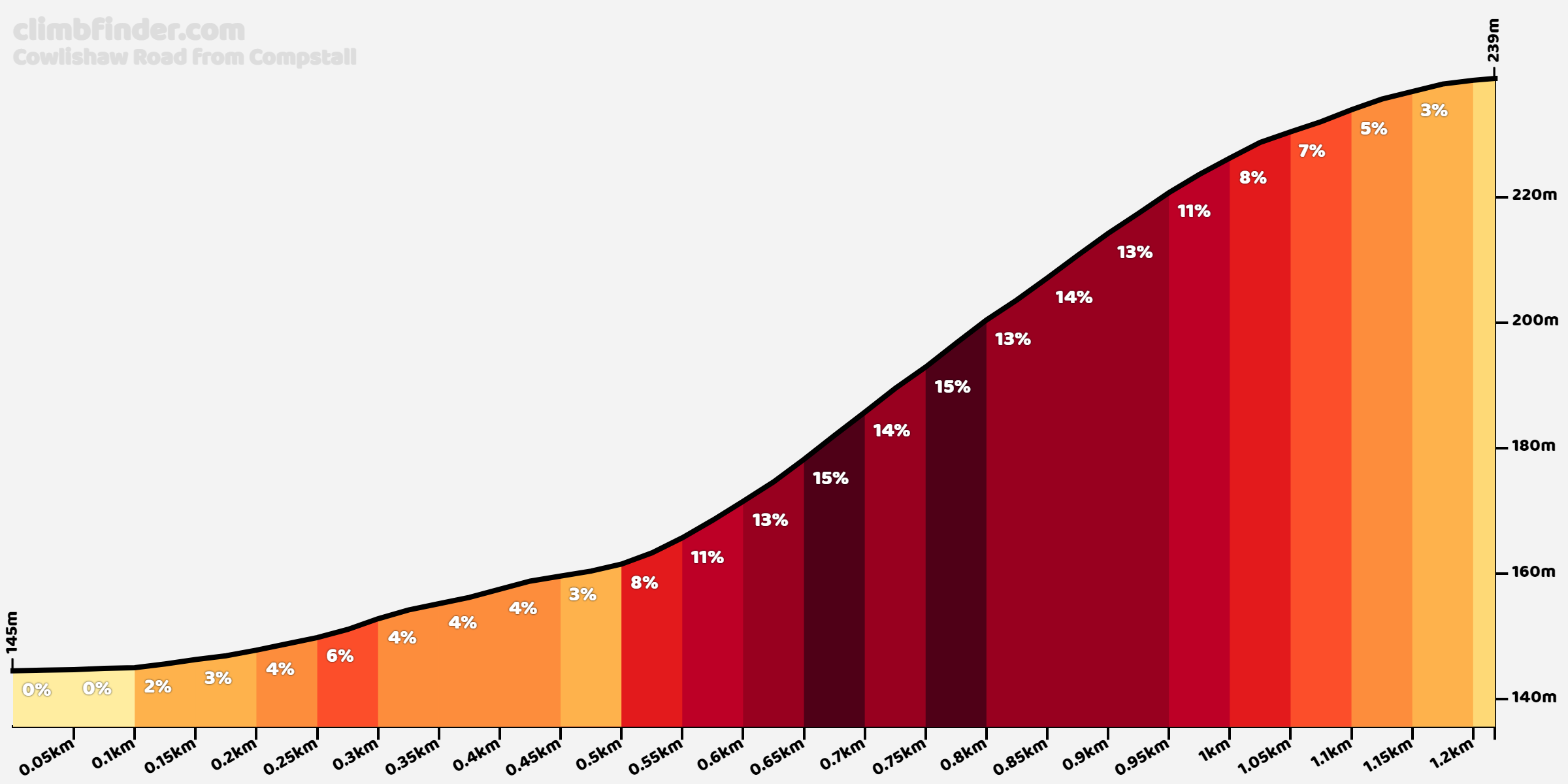 Grains Bar:
Owd Betts (the one after about 85k):
Ramsbottom Rake:
Rivington Road (the one after about 115k):
Stage 2: Wrexham - Wrexham, 109.9k
The race heads to Wrexham, at the foot of the Northern Welsh mountains which are full of steep climbs. So naturally, the only stage to put here was a junior-length sprint stage.

Stage 3: Goole - Beverley, 154.7k
Sprint number three.
Stage 4: Sherwood Forest - Newark-on-Trent (166.6k)
Sprint number four.
Stage 5: Felixstowe - Felixstowe, 192.4k
Sprint number five.
Stage 6: Southend-on-Sea - Harlow, 146.2k
Sprint number six.
Seriously, what's the last time we've seen a race literally anywhere with six clear sprint stages in a row?
Stage 7: Tewkesbury - Gloucester, 170.9k
Past three-quarters of the way into the race, the riders finally encounter some hills in the final 50 kilometres of a stage. The route, which is a carbon copy of the one that was cancelled due to the National Mourning Championships last year, shouldn't be hard enough to force more than a sprint of the elites, though.
Stage 8: Margam County Park - Caerphilly, 166.8k
The final stage is actually quite good.
Bwlch y Clawdd (the first real climb):
Rhigos:
Bryn Du: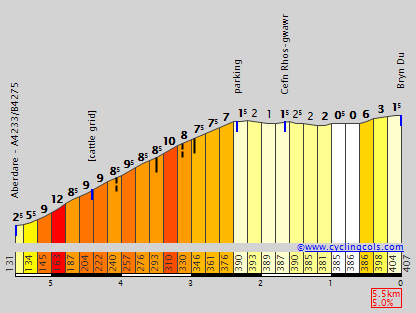 Caerphilly Mountain: