Welcome to the zombie race. Last held in 2019, everyone thought this race was dead, until ASO suddenly resurrected it a month ago. Sadly, no live footage of this unexpected move exists, in spite of the roadbook claiming the race will be broadcast in '190 countries across the world' (spoiler alert: it isn't).
Startlist
Stage 1
Random thought because there isn't much to talk about in terms of the route: why do ASO call things 'climb of [insert Arabic name here]' for this race but insisted on using 'Côte de something' in Tour de Yorkshire?
Otherwise, this is the same slightly uphill 870 metres to the line as in 2019, the only other time this finish has been used, however that time it was the triple Bousher al Amarat stage that finished there.
Stage 2

There are two points marked with a warning sign in the final kilometres map, which makes this a technical finish by Middle Eastern standards. Otherwise, nothing to note here.
Stage 3

The same HTF as in 2016, 2017 and 2019, with wins for Boasson Hagen, Kragh Andersen and Lutsenko respectively.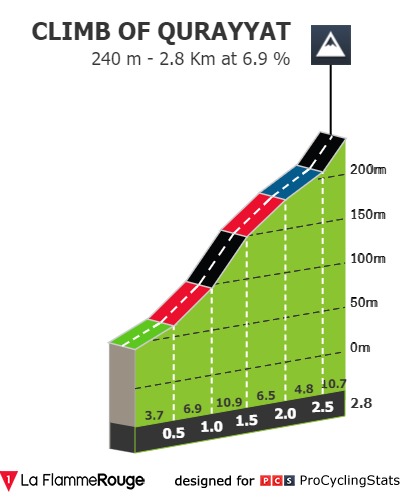 Stage 4
After 2019's edition with the finish 27 kilometres after the final climb, this is much more similar to the finale in previous years. The highways on which the race takes place makes successful attacks like in the early years of the race (Froome won this stage in 2013 by outsprinting Contador and Rodriguez) quite difficult, recent editions have had sprints of 20 to 50 riders.
This is the side they climb twice: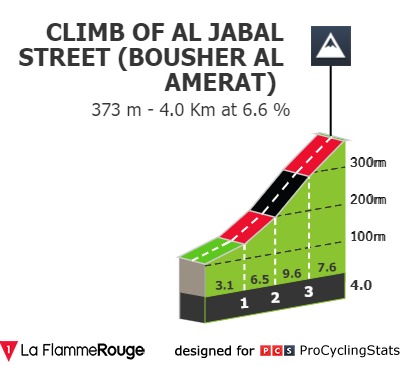 And this is the one they climb in between: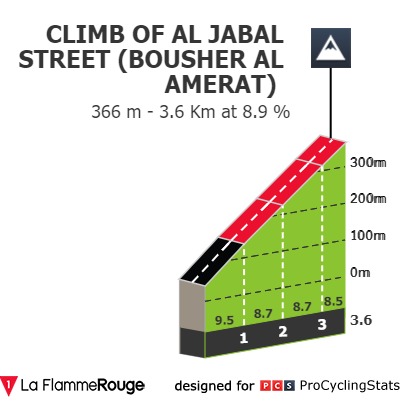 Stage 5
We all know the drill at this point. The road goes all the way to above 2000 metres, but the only time they've climbed further than the usual finish, repeated this year, was in 2016 and even then they didn't go all the way to the summit. Either way, here's a profile. A day for pure climbers like Alexey Lutsenko, of which there are none on the startlist.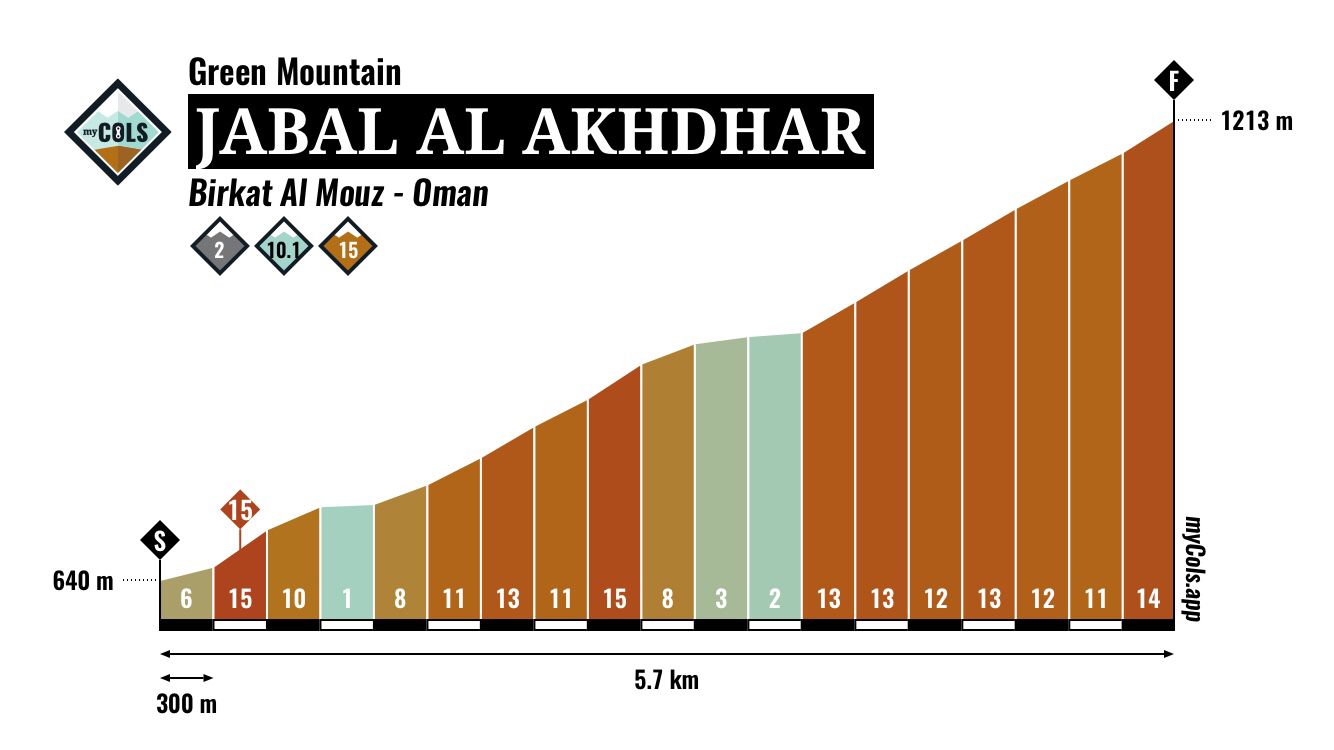 Stage 6
As every self-respecting dictator knows, cycling races should end with the same parade stage through the capital every year, so that's what we have.