The baby monument finally debuts in the WT
The route is mostly the same as last year, with 2 new sectors in the first part. Note how they didn't even bother to change the final kms detail that marks the last sectors as 8-9.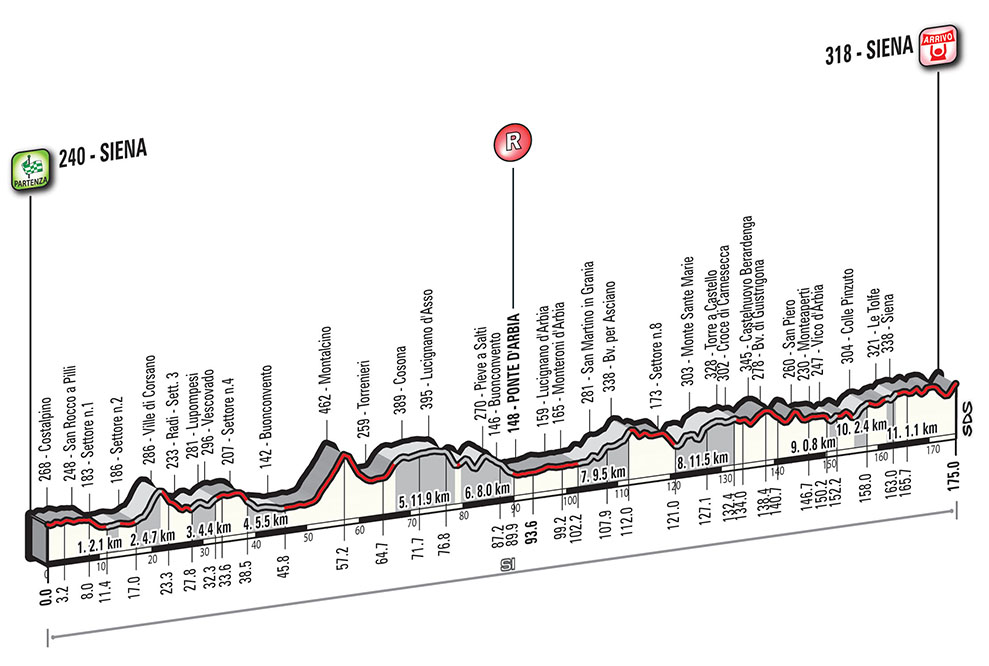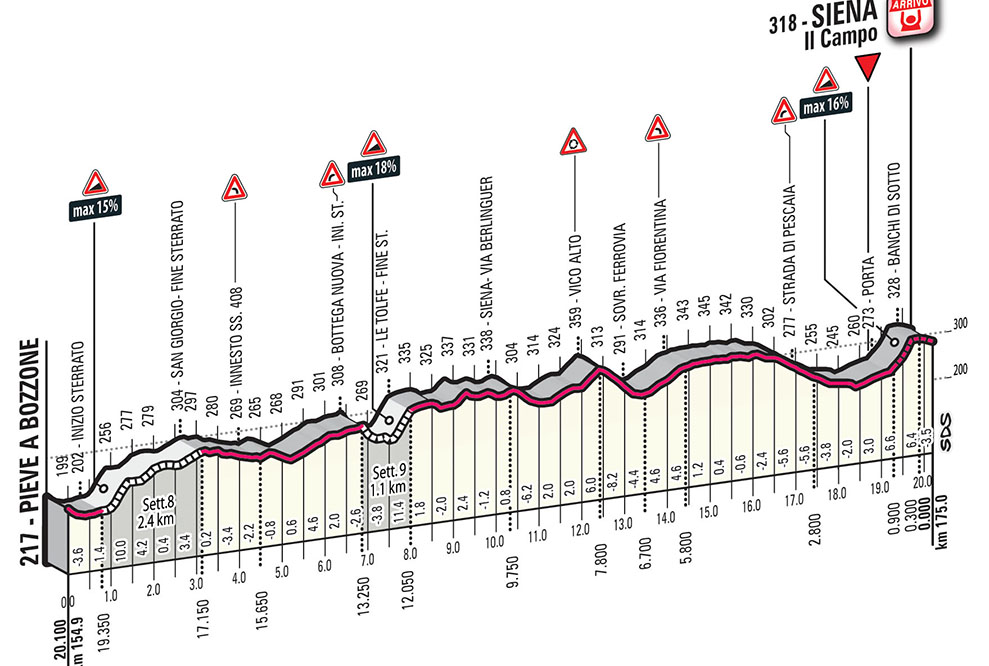 Race starts at 11.00 CET
Finish between 15.15 and 15.45 CET
Weather forecasts say rain during the race (not heavy though) and strong wind from south.
OFFICIAL STARTLIST
http://www.strade-bianche.it/wp-content/uploads/2017/03/CI0109PAR_SBMEN17.pdf
WINNERS
2007 Kolobnev
2008 Cancellara
2009 Lövkvist
2010 Iglinsky
2011 Gilbert
2012 Cancellara
2013 Moser
2014 Kwiatkowski
2015 Štybar
2016 Cancellara