C'mon guys, I don't have time to open every stage thread...

From the

Analysis thread

Stage 1: Monreale – Palermo 15 km ITT


Saturday, October 3rd, 13:15 CEST
Technical Overview:
The 2020 Giro d'Italia starts in Sicily, with a short but pretty interesting individual time trial from Monreale to the region capital, Palermo. It is a TT for specialists, but the profile is quite unusual. The riders will start climbing immediately towards the cathedral of Monreale (GPM4, 1.1 km at 5.6%), which serves as the first categorized climb of the race and features some serious ramps in the final stretch, on cobbles. After reaching the cathedral, it's all downhill towards Palermo. The first 3 km are a flat-out descent which only features two hairpins, and it is followed by 6 km of descending false flat on a completely straight road, all the way to the heart of Palermo and the second intermediate checkpoint. Here, there is a 90-deg turn to the left that leads to the last 6 km sector of the stage, all in the center of Palermo, mostly again on straight roads but with a couple of twists, including a U-turn at 2 km to go, which is also the last turn of the route.
The Climbs:



Monreale Cathedral: GPM4, 1.1 km at 5.6%

A short climb with increasing gradients. The last 250m are cobbled and above 10%. We have no profile.

What to expect:

It's a time trial for specialists, that's for sure. The first little climb will be interesting for the first blue jersey, but the gaps there should be limited. The last 11 km are almost completely straight and flat, so gaps between the heavy and the light guys should be pretty consistent.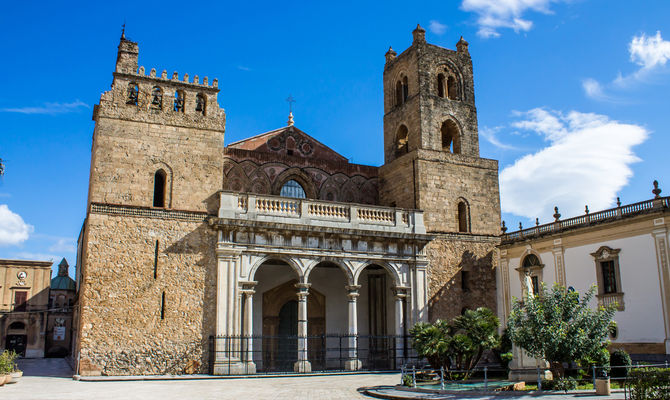 The Cathedral of Monreale