Hopefully, this is one of the last-ever Covid-postponed races.
Can anyone stop Colbrelli?
Can I check if the startlist has been updated before I post?
Startlist
The route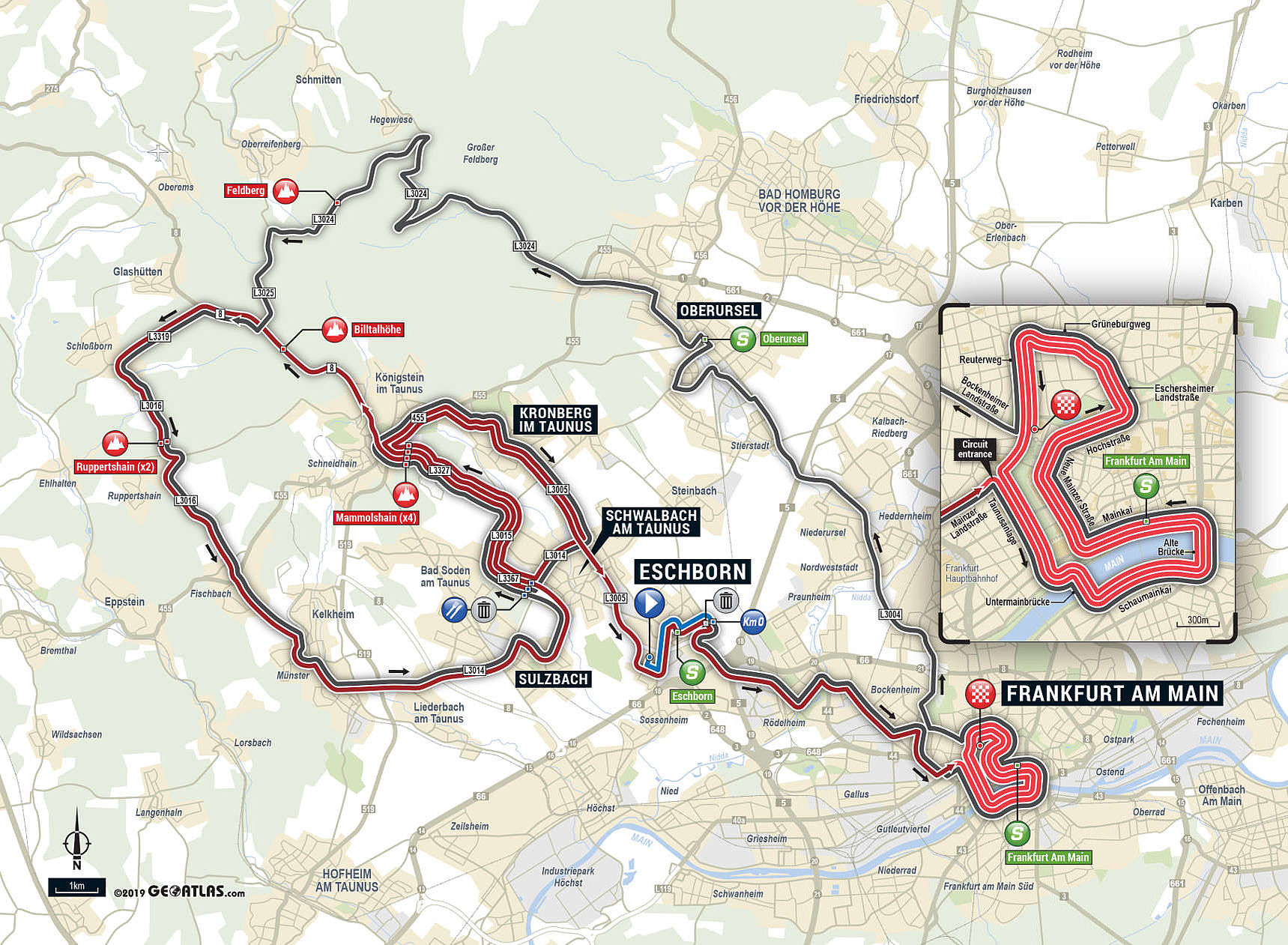 The route is a carbon copy of the last edition two years ago, which saw Pascal Ackermann dethrone four-time back-to-back winner Alexander Kristoff. With a second German in John Degenkolb finishing second, the organisers (unfortunately) saw no reason to change the route. And so we start by heading towards the highest point in the region, the Feldberg. The pass is 450 metres short of the actual summit, so that's the only section of the profile below they don't do.
The descent is interrupted by the steep climb to Ruppertshain.
From here, it's on to the first two ascents of the signature climb of the race, the Mammolshainer Stich.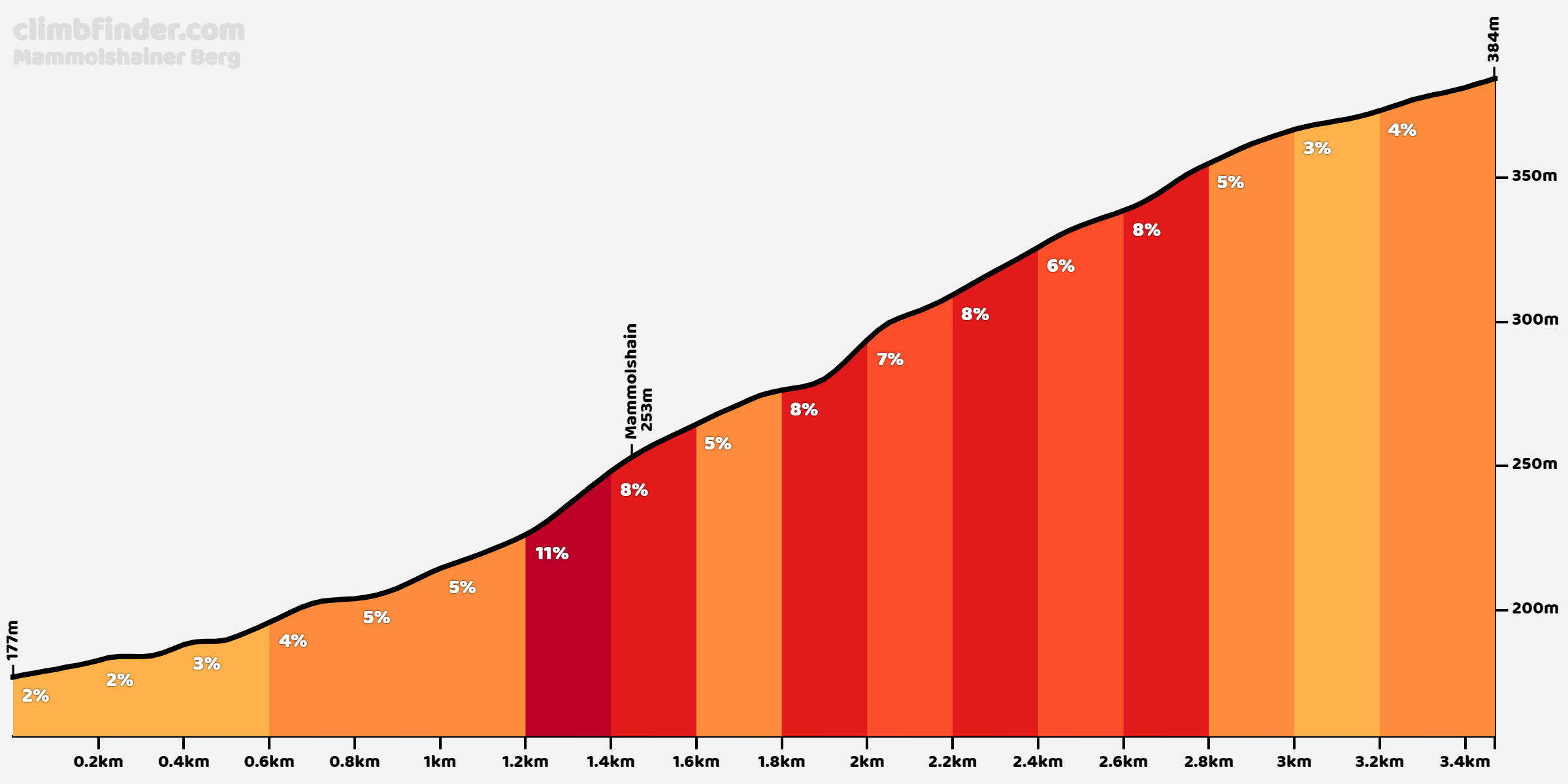 After the second ascent, there's no descent back, instead the riders continue on to the Billtalhöhe.
A second ascent of Ruppertshain leads us back to the Mammolshainer Stich, which is climbed a third and a fourth time. There are 41.5 flat kilometres separating this final ascent from the finish line, with the final 18.5 kilometres taking place on the usual circuit through Frankfurt; the wide roads have ensured a sprint for quite a few years now.
Last edited: