From Eshnar's thread:
The final romp into Milan.
Stage 21: Torino – Milano 178 kms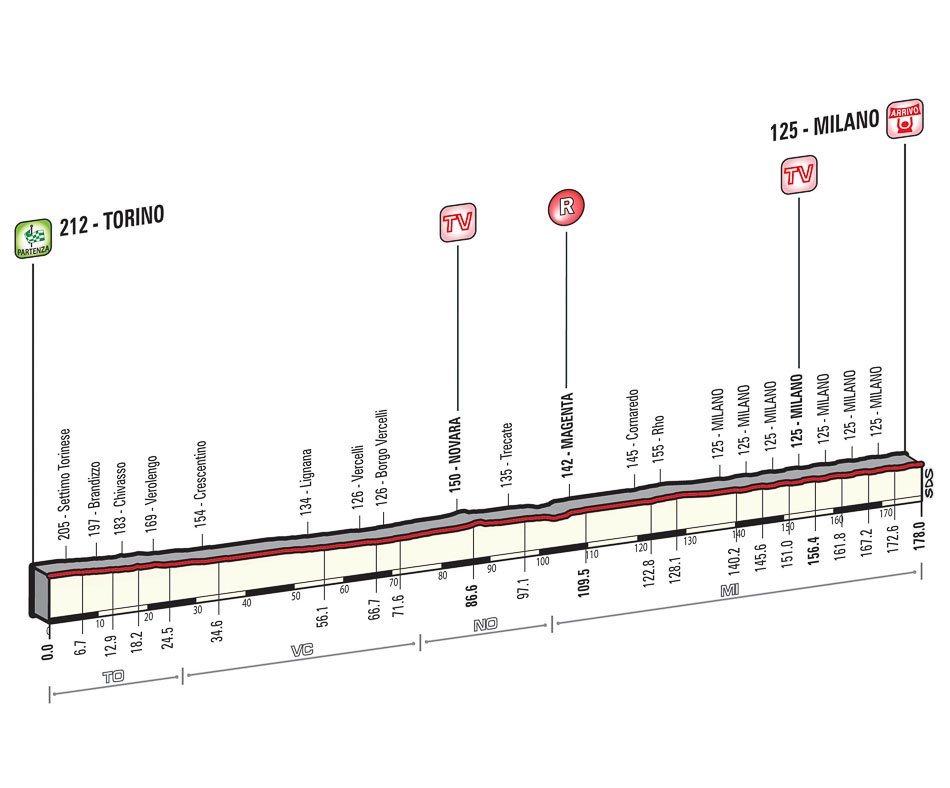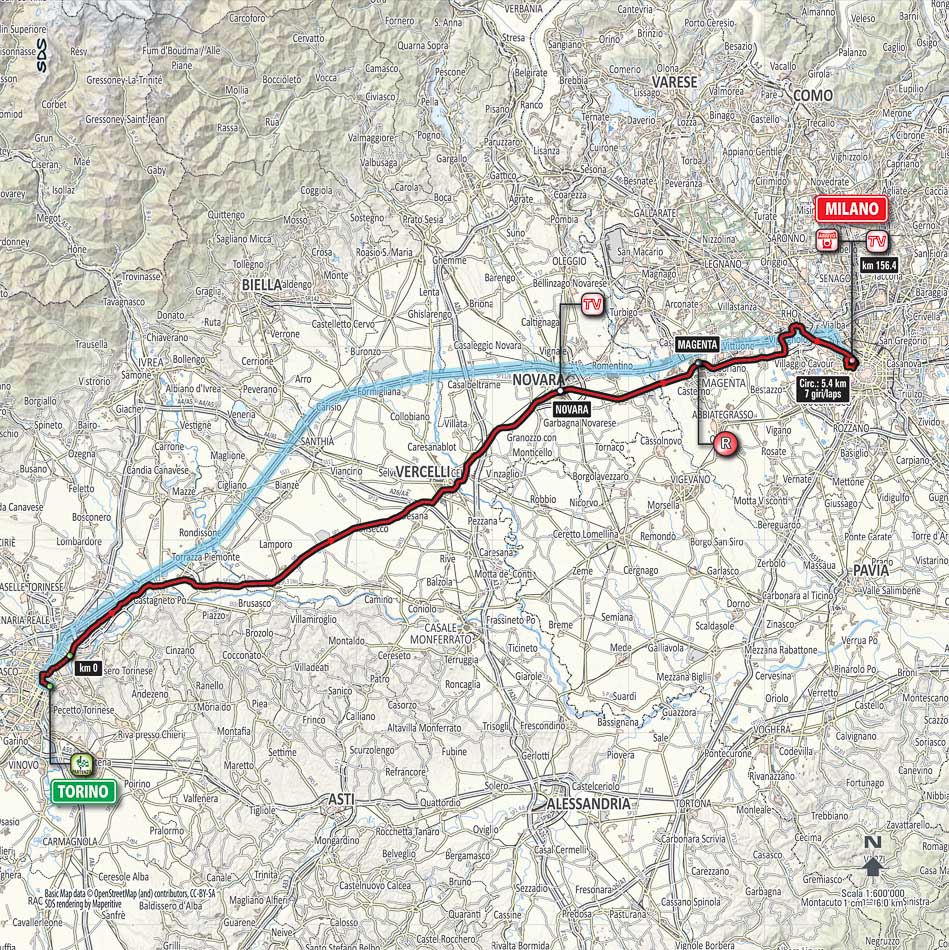 Start time: 12:30, May 31st
Analysis:
Almost forgot... there's stage 21!
Well... it's flat. You know the typical Tour final stage? Yeah, just like that. Only difference is that Paris is arguably prettier than Milano. The final circuit is very short (5.4 kms) and will be repeated 8 times.
Expectations:
Pictures of the Maglia Rosa riding with a glass of Spumante, shortly followed by a bunch sprint... and then the trophy.