Another mountain top finish today, not as long as stage 5 but much steeper.
Last climb is 4km @ abour 12% average.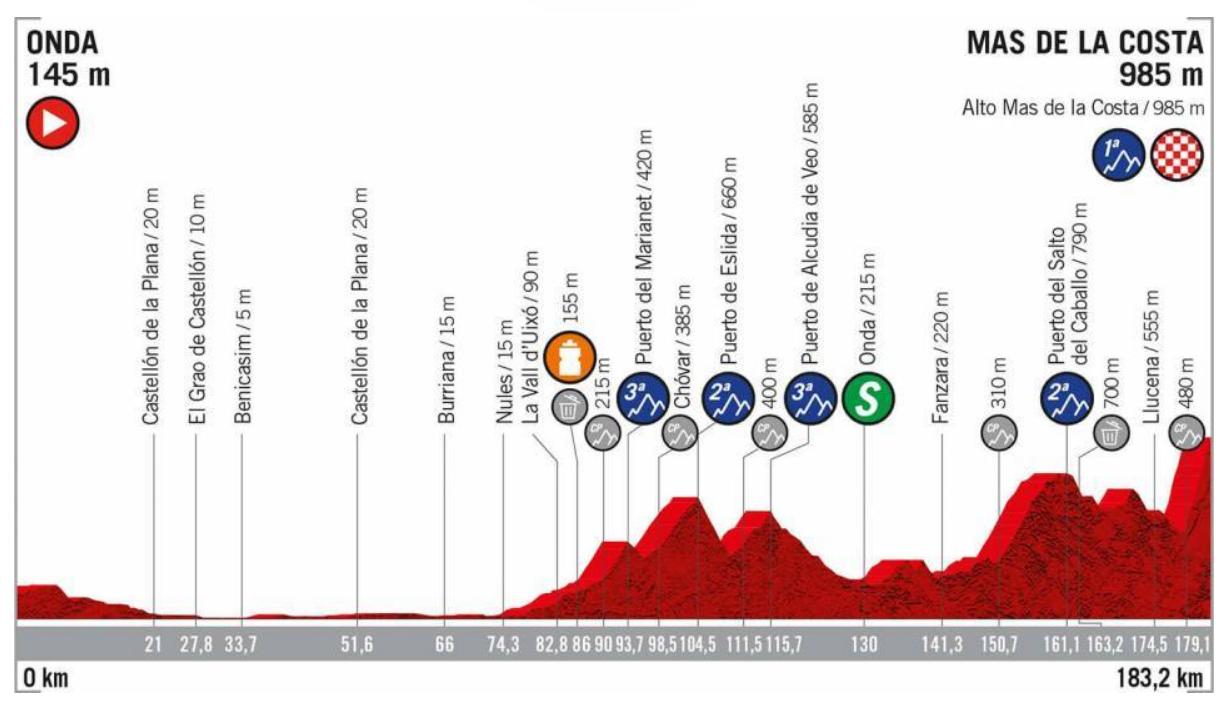 MTF: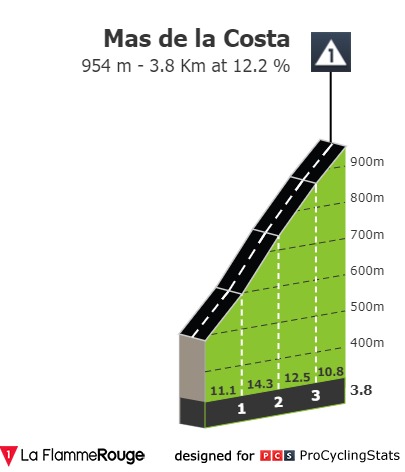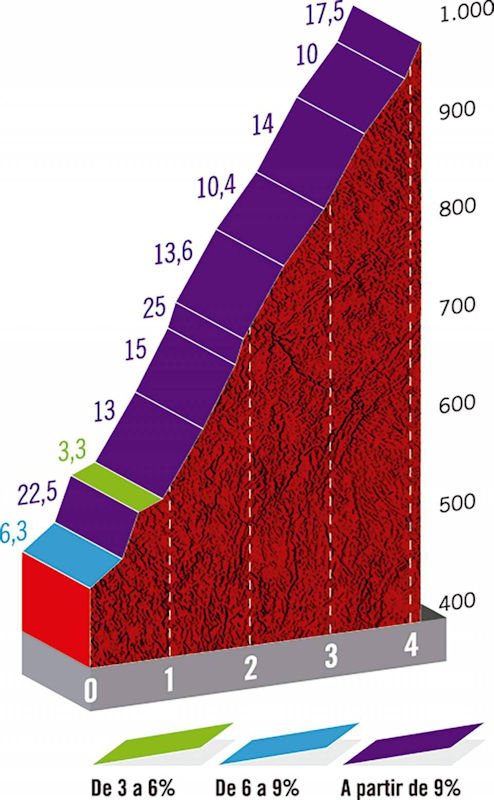 Onda
Onda is famous for its Muslim past. The city enjoyed its moment of greatest splendour when this culture prevailed, and the place still preserves a large part of its heritage from those days in its streets and people. Moreover, Onda has its own cycling history, linked to the Cabedo brothers, who were born in this little town in the province of Castellon. The elder brother, Víctor, sadly passed away in 2012 while training, and the younger, Óscar, took part in La Vuelta 18 as part of the Burgos BH team.
Mas de la Costa
Mas de la Costa is not called this way because it's near the sea, as it is over 30 kilometers inland, but instead because of its extremely steep slopes. This daunting finale first featured in La Vuelta 16, as one of the highlights of the race's final week. The winner of the stage that year was Mathias Frank, from Switzerland, who was part of the former IAM Cycling team, recording what was to be the Swiss team's last victory prior to its disbanding.