From
@Eshnar
's excellent 2022 Giro d'Italia: Stage-by-stage Analysis thread:
https://forum.cyclingnews.com/threads/2022-giro-ditalia-stage-by-stage-analysis.37819/post-2691561
Stage 5: Catania – Messina 174 km
Wednesday, May 11th, 11:30 CET
Technical Overview:
If this stage gives you a huge sense of deja-vu, it is because it takes exactly the same route of the Giro 2020 stage 4. So let me quote myself from my analysis of that stage:
The last stage in Sicily is NOT the shortest of the whole race, and quite a weird one. Starting in Catania, the riders will go through rolling terrain for the first 50 km, mostly following the coastline. Just before the town of Taormina they will turn inland and cross the hills to reach the other side of the island. The climb they will face looks great on the official profile, but the scale is very inflated. Portella Mandrazzi (GPM3, 19.6 km at 4%) is just a Montevergine kind of climb: steady and very easy overall, but fairly long. It should be more than enough to drop the heavier guys if the peloton wants. The top however is at 99 km to go, with a long descent to come and an even longer flat stretch. The descent is 25 km long, very fast with wide roads. After that, the final 75 km are all flat, with the last 55 directly along the coast.
The only difference between this stage and that one is the last 37 km, from the original finish of Villafranca Tirrena to the new finish of Messina. This added stretch is mostly flat and all along the coast, so wind might be a factor.
Final km:
The Climbs:

Portella Mandrazzi
: GPM3, 19.6 km at 4%
Long and steady. The very definition of a tempo climb.
What to expect:
Breakaway, mass sprint or perhaps even echelons. Depends on the weather and on the aggressiveness of the riders.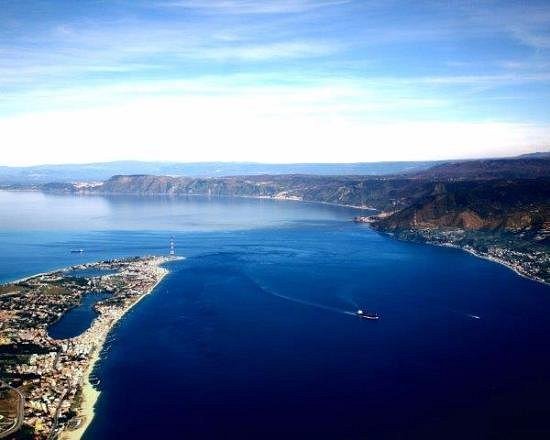 The Strait of Messina
Last edited: