So, it's July. And most of us have been through it all before. The Tour is about to begin, so there'll probably be a quick scandal or two, to try to scare a few riders, then the big spectacle begins. After all the build-up, everybody will pile to their screens to watch a flat stage 200km from home because after all, this is the pinnacle of cycling... and then after watching the péloton roll serenely on all day in pursuit of a couple of little-heralded Belgian wildcard riders, a day or two later, the comments begin. How do we liven up the first part of the Tour? Why are these flat stages so boring? What can be done? Hopefully if we're lucky, some controversy will happen in a sprint, or a Frenchman will initiate a break that survives, and there'll be something else to discuss other than who will achieve what when the mountains begin. More likely, because every team still has something to protect and wants to put their leader to the front, a nervous péloton will cause a major favourite to crash out early, and so arguments about what your favourite rider
might have done
had he still been there can colour the rest of the race. And then the mountains will come, and the inevitable will happen: doping insinuations, temper tantrums by fans of other teams and riders, complaints that the riding is too negative, that the course makes it too easy to control, and so forth and so on. We've all been there before. That's why "July fan" has come to be an insult among cycling fans, and connoisseurs and élitists (there is often significant crossover between the two, often with the latter believing they are the former) will deride the three weeks around l'Hexagone.
But of course, ASO's showpiece spectacle is not the only focal point of the cycling calendar in July, and there
is
an alternative.
That's right - starting just one day before the Grand Départ, we have the biggest race on the women's calendar, the only surviving Grand Tour for women, the ten-day
Giro d'Italia Femminile
, rebranded the
Giro Rosa
.
Sounds good, can I watch?
Well, literally speaking, no you can't. The Tour de France juggernaut runs roughshod over anybody trying to produce televised cycling in July and live coverage is at a premium. You can, however, watch a one-hour highlights broadcast produced by Trek in conjunction with Voxwomen, who produce a current cycling magazine show for the women's side of the sport, which will be available for streaming and apparently syndicated to various TV stations. The exception is if you are in Italy or its Italophone neighbours, whereby RAI will be broadcasting the highlights. This was put forward as a great leap forward, but in reality it's no different to what we had last year, when PMG Sport were broadcasting the final hour as-live after the Tour stage finished, with RAI then dubbing commentary onto it for broadcast in the evening. The leap forward is that because of this, last year English-language coverage was on a 24-hour delay to enable Eurosport to dub their commentary onto the raw footage from PMG, which meant many fans had already watched the Italophone commentary well in advance of the broadcast. If you are in Italy, then you also are winning because you get analysis from the highly-rated Giada Borgato, former national champion who retired in the wake of the Estado de México fiasco, so her frame of references is very current and her knowledge is first rate.
Otherwise, there will be the usual scraping of sources on Twitter for as-it-happens updates, but the fact that the highlights will be able to be appended to the end of the Tour show is a bonus.
That's kind of disappointing. But if I can't see it, why should I be excited?
Because you'll get some serious, serious racing. On the day that the Tour de France has a 215km flat stage (broadcast in its entirety, of course), the women are climbing the Passo di Gavia, the mythical summit which has so frequently served as the Cima Coppi and which we missed out on seeing in the men's Giro d'Italia earlier in the year due to snowfall. And the men's Tour de France has suffered from a negative racing aura, especially in the first half of the race, for many years due to a convergence of factors including but not limited to the strength of domestiques, the importance attached to lesser placements, horrible stage design and pacing, and, all too frequently, timid racing. You don't tend to get that so much with the women. In recent memory at the Giro d'Italia Femminile, I can name you a stage where a former winner, biased almost entirely in her skillset towards climbing, got into a breakaway that stayed away in a pan-flat stage; Annemiek van Vleuten even lost the race in 2017 in a seemingly innocuous flat stage because of a split in the péloton. The race has been won and lost in the descents before (hello Mara, hello Emma), while when the race
has
gone all out for big mountain stages, which there are disappointingly few of in the women's calendar in general, the women haven't been shy about making it mano a mano very early on. I often go back to 2010's Grand Tours in July. Each race featured a climactic mountain stage on a mythical pass where the two best climbers in the péloton faced off. Contador and Schleck held each other's hands and giggled like adolescent schoolboys to play down rumours of discontent after Chaingate; Pooley and Abbott
tried to race each other
, to drop each other and to beat each other. And that's before I get to
2016's epic Madonna della Guardia stage
, with Niewiadoma trying to ride solo from the first climb of the day, Abbott and Stevens attacking on the penultimate climb 50km from home and all hell breaking loose. Last year, the women climbed Monte Zoncolan, the first time they've done it from Ovaro (even though the women were the first to climb Monte Zoncolan, in 1997, this was from Sutrio), and Ashleigh Moolman-Pasio attacked almost as soon as the climb began, from which point it was every woman for herself. And Annemiek van Vleuten's winning time would have placed her top 40 in the men's stage from the 2018 Giro. Feast your eyes upon it
here
.
Moolman-Pasio tried, tried and tried some more, but she just couldn't rid herself of van Vleuten
So the women climbed Zoncolan six years before the men did?
Yes.
I need to know more about the history of this thing to help me appreciate it in context.
That's great to hear. Let's talk a bit more about the history of the race (with thanks, especially regarding the first decade or so, to long-departed forum member Skip Madness, with whom I discussed the race back when I was a women's cycling novice), then.
Two things that converged to make the Giro d'Italia Femminile a viable thing to run were the initiative taken by ASO (no, seriously) to run a Tour de France Féminine in 1984, and Italy's star cross-country skier Maria Canins. From this unlikely convergence, came the inspiration that led to a women's Giro being created. Having been a successful cross-country skier since the early 70s, Canins initially sought cycling as something to keep her occupied and healthy in the off-season, but soon developed a real knack for it, at a time which was proving a real cross-roads in the development of women's cycling, with some serious stage races beginning to take off (almost all of which are now dead, of course, or have had long gaps in their running, with the Emakumeen Bira being the oldest continuously-running stage race on the calendar). After the Tour de France in 1984, the Tour de l'Aude followed in 1985, and the fact that very few women's races had featured significant mountains before meant that somebody like Canins, born in the high Dolomites, had a natural advantage, and despite already being in her mid-30s, she swiftly became one of the stars of women's cycling, winning the Tour twice and the Tour de l'Aude once.
The first Giro Donne was run over 9 days and 700km, from Milan to Rome, and the first ever stage was a prologue won by Petra Rossner. The East German went on to win four more stages, taking sprint bonuses all the way to the GC podium, and her 18 stage wins - running all the way until the early 2000s - were a record which remained unbroken until 2015, when the record was broken by - you guessed it - Eddy Merckx. Canins won the race in the mountains, however, giving the race a home victor, though already being 38 years old, she was unable to replicate that success in future Giri. Nevertheless, she remains in the record books as the oldest ever winner. As the race got off the ground, the startlist was largely padded by national teams, and this led to even the inclusion of a "best foreign rider" jersey in early editions; 1989's race only being taken from overseas star Rossner on the final day by Roberta Bonanomi, however, suggested that the parochial nature would not remain for long. 1990's edition confirmed this suspicion as well as heralding in newer, younger riders, with Catherine Marsal winning the shortest ever Giro d'Italia Femminile at the age of just 19. The Grande Boucle Féminine had been rebranded the Tour of the EU, in line with l'Avenir rather than Le Tour, in the first of a series of dwindlings of its importance, and Marsal won all three 9-day-plus stage races that season. The faltering Grande Boucle was able to coast a bit longer as the Giro Donne was not organized for a couple of years, but it returned soon after with a new direction and ambition that would shape it for the years to come.
The Fanini family has many connections with cycling. Lorenzo Fanini was the founder of a bicycle marque, and his sons Brunello and Ivano were both deeply embedded within the sport. Ivano has been running teams since the mid 80s, and is the boss of Amore e Vita to this day. Brunello's daughter Michela was a rising star in the early 90s and, aggrieved that she may not get to ride a Giro the way the great male prospects could, he took it upon himself to gather sponsorship and set the race back in motion. At first in a reduced one-week format, he succeeded. 1993's edition was won by Lenka Ilavská, then in 1994, his darling daughter (pictured with him above) won the race at the age of 21. It was to be her last great achievement; just three months later, she lost control of her car driving between Lucca and Capannori, and died before seeing her 22nd birthday. The Fanini family have kept Michela's memory alive - even after Brunello passed on the organisation of the Giro Donne, the Giro della Toscana-Memorial Michela Fanini is a fixture on the calendar in the Worlds tune-up spot, and the SC Michela Fanini-Rox team has been a mainstay of the Italian domestic péloton since the late 90s. Though there was a certain depressing irony in Brunello telling riders in 2013 to go home if they wanted to protest due to unsafe road conditions with cars getting onto the route. However, there is a documentary featuring some rare archive footage of the 1993 and 1994 Giri on her tragically short life and career, which you can see
here
.
The year afterward, it was the turn of another young Tuscan rider to take the plaudits, with Fabiana Luperini taking the first of her record five Giri. She was a pivotal figure for the race, as she swiftly became a women's cycling superstar, winning both the Giro and the Grande Boucle three times in a row from 1995 to 1997. The Giro expanded to two weeks in duration and from the late 90s onwards Monte Serra became its signature climb, seeing as it was both local to the outgoing organizing Fanini family, and to Luperini. 1998 also saw the introduction of one of the women's Giro's traditions: insane transfers. The first three stages were held in Sardinia, and then the riders were ferried to Civitavecchia, with riders not reaching their hotels until almost midnight. 1999 saw the circle finally broken, however, as Luperini crashed on the Monte Serra stage and had to withdraw, which drew parallels to Indurain's downfall, seeing as Monte Serra is the
Hausberg
of Luperini's hometown. Joane Somarriba took the GC win, and at this point, with the Giro now being at the longest it would ever achieve - sixteen stages in 2000 - its position of supremacy in the women's calendar was now established. Although Luperini testing positive for nandrolone in the autumn did rather dampen Italy's enthusiasm for the event. But worse was to come.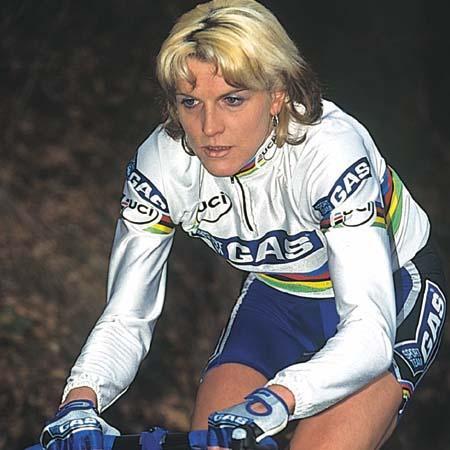 On the face of it, it should have been a glorious moment. Belarus' Zinaida Stahurskaia had won the rainbow jersey the previous September and was wearing the maglia rosa after 9 of 15 stages when, in a portent of what was to come in the following May's men's race, police raided the teams and although no direct charges ensued, the cat was truly among the pigeons. Rosalisa Lapomarda, 3rd on GC, was thrown out of the race due to high hematocrit, and despite a late charge by Nicole Brändli, Stahurskaia held on. The Belarusian had been a prominent voice against doping at the time of the raids, so there was a great deal of eye-rolling going on when in October it was announced that one of her samples was positive for a banned diuretic (another stage winner, Elena Tchalykh, was also suspended). A protracted legal battle ensued, the race directors quit on the race, new ownership took over the race, and Nicole Brändli was officially awarded the 2001 Giro victory less than a week before the 2002 event began (though Lapomarda got to keep the stage win she inherited from Stahurskaia, natch). The new race director Giuseppe Rivolta, surmised not unreasonably that the race had got too unwieldy to be profitable and, with other long-form stage races also struggling, decided on a more compact and consistent format, which led to the ten stages no rest days format with which we are familiar today. Vowing to take back what was hers, Stahurskaia was back, and remained prominent throughout the 2002 Giro, eventually finishing 2nd overall behind Svetlana Bubnenkova. She never did succeed, however, and eventually was suspended again after testing positive in 2005. As this was before the rule came in on life bans, she was able to make a second comeback, but was unwanted by major teams, and a sad coda was added to her story when she was struck and killed by a car when training for her third lease of cycling life in 2009, at the age of 38.
The spectre of doping continued to haunt the Giro Donne, however, with Luperini again proving a problem, having to be withdrawn for failing the 50% test (somewhat ironic in a race won by Bubnenkova ahead of Stahurskaia, but there you go). It is perhaps for this reason that the race routes started to become a little tamer in the early 2000s, with Edita Pucinskaite taking on the role that in latter days has been fulfilled by Annemiek van Vleuten and now seemingly by Cecilie Uttrup Ludwig, of drawing attention to the lack of difficult mountainous days on the women's calendar. Pucinskaite nevertheless is central to the GC battle, and her feud with Nicole Brändli characterized the era; Brändli's success led to a few excursions overseas to Switzerland for the race to capitalise, although some of this innovation is truly bonkers - the 2004 edition features a mountain TTT to Leukerbad, and perhaps due to a somewhat tame route is raced at a faster speed than the men's Giro that year (which is pretty remarkable when you consider there were no fewer than ELEVEN sprint stages in that Giro). Despite the concern of the riders that the race was easier, its position as the stage race par excellence is assured, after the Grande Boucle, spluttering along at this stage, grinds to a halt. The response to the easier courses is a stepping up of the iconic racing locations; previously apart from Monte Serra, the women had tended to finish at mountaintops which were somewhat lesser known, such as Nevegal, Tambre, pre-fame Monte Zoncolan and Blatten bei Naters. 2004 saw the introduction of the Madonna del Ghisallo, and this returned in 2006, serving as the race-ending final showdown. 2006 saw the closest ever Giro finish, when
Pucinskaite snuck ahead of Brändli by just 11 seconds on the final day
.
2007 is the last time the race seriously came close to folding, with financial pressures. Bubnenkova is supposedly suspended but continued to race due to confusion between AFLD and UCI, which puts a cloud over proceedings, and just to add to the sense of gloom around the race, Fenix called up their young German rider Liane Bahler to travel to start her first Giro; she is then tragically killed in a car crash on the way to the airport. Pucinskaite again narrowly defeated Brändli, before, back on more stable footing, the race tilted back toward the mountains in 2008, leading to a surprise Indian summer for Fabiana Luperini, who took her fifth Giro title, a decade after her fourth, after dominating on her local favourite climb once more.
To me, this is where we transition to the "modern" Giro Rosa. Veteran stars like Arndt are still prominent, and there is certainly an element that 2009 is where I started from in the women's game, but there is still a pronounced changing of the guard. The
big mountaintop finish at Monte Serra
is not duelled over by the established veterans, but by a new pair of superclimbers who would characterize the big mountain stages for the next several years, Mara Abbott and Emma Pooley. Claudia Häusler takes the Giro win at the age of 23, and young prospects making their mark on the race include Lizzie Armitstead, who takes the best young rider's jersey. 2010 sees Vos start to come into her element and cease to be an amazing rider in the one-day races alone but alarmingly all-round; nevertheless the much-hyped presence of the Stelvio puts paid to her GC threat, with Abbott taking the win and the GC as a result. The Diadora-Pasta Zara team is then launched to great fanfare, with both Häusler and Abbott signing for them, but the team's season is a disaster, with Abbott's health problems at their worst, and the team unwilling to budge from plan A until it's completely ruined the season; the American takes a sabbatical from the sport to get healthy. In the meantime, the Mortirolo has been introduced to the Giro Donne, but from an easier side. Emma Pooley makes comments about ice cream to poke fun at her own lack of descending nous; this is proven to be a disappointing harbinger of the future, however, as she loses the race on the descent of the climb, with Vos taking the first of her Giri.
The move towards trying to alternated 'northern' and 'southern' Giri leads to a somewhat disappointing route in 2012. Another problem is that the attempt to try to kickstart support for the race by taking it to the big cities almost financially ruins the race, as well as leading to a somewhat disappointing edition. 2013 sees the big mountains back, and like a phoenix from the flames, Fabiana Luperini, now 39, is back and is flying on the climbs; she can't, however, match a rejuvenated Mara Abbott, and the American
wins on Monte Beigua
and San Domenico di Varzo to take her second Giro - and as a curious aside, both wins are when she was on a national team - a real rarity in the Giro after the early 2000s - instead of a trade team. Luperini is ejected from the race for her bike being underweight, the last in a string of controversies to mar the great Italian's time at the top, but the next Italian climbing superstar appears to be among us, as Francesca Cauz climbs like a queen to finish 7th overall despite having next to no skills for any other type of riding.
2014 is another Vos year, and Rabobank locks out the podium thanks to a monstrous unit which also contains Pauline Ferrand-Prévot - who would have won but for bonus seconds - and Anna van der Breggen, and they therefore shepherd the attacks from the specialist climbers;
Pooley goes from deep over La Crosetta
, with Rabobank able to mark her with 19-year-old débutante Kasia Niewiadoma, and Abbott tries to attack on Madonna del Ghisallo on the final day only for Rabo to block the road. Much fuss ensues about the lack of sporting fairness about this - however personally I do feel that some of this is tainted by a touch of bias and chauvinism for two reasons: one, that although I agree it was unsporting, Mara has always seemed, like Kristin Armstrong before her, to attract a lot more of the myopic "USA! USA!" fans than most of her compatriots, and I'm not really sure why (the same never seemed to happen with Evelyn Stevens or Amber Neben), and two, that even if Abbott had been able to drop Vos, I do not see any way shape or form in which she takes the minute and forty seconds she needed on PFP in that stage. Regardless, it was a bit of an unnecessary piece of unsporting behaviour that slightly soured an otherwise comprehensive victory.
Of course, Vos then entered into an annus horribilis as illnesses and injuries slowed her down; 2015 featured an overseas start in Slovenia, but with the year's Classic Climb(©) being Aprica, time gaps are pretty slim. Van der Breggen wins big in the ITT in Nebbiuno, and though Abbott does what she can on San Domenico di Varzo, swiftly becoming another piece of Giro Rosa lore, it is not enough. The balance of power shifts in 2016, however, from one Dutch team in orange to another, and Boels-Dolmans take over as the most important team. There is a three-way battle of two-tiered leadership duos, as Abbott and home favourite Longo Borghini take on van der Breggen and Niewiadoma take on Guarnier and Stevens. Abbott takes advantage of the Mortirolo to manoeuvre her way into the lead, although she loses almost all of her advantage again on the descent; this leads to the aforementioned Signora della Guardia stage of all manner of epic proportions, only for Guarnier to take the lead from her compatriot; Mara then compounds the disappointment by losing out on the podium in the ITT, a somewhat disappointing sign of what was to come as she signed her career off with disappointment (although again, those fans who had hoped Mara could have won had Annemiek not crashed are kidding themselves; Mara would never catch Annemiek on a descent, and it's highly unlikely she'd catch a world TT champ on the flat either) in the Olympic road race. 2017's race was the first 'southern' route in a while, and was also criticized by fans and riders alike, with a combination of unbearable 35-40º heat daily and a lack of truly selective stages, but with an early stage which reduced the pool of likely winners to 3, especially after Moolman-Pasio had to withdraw. Nevertheless, it did give Longo Borghini her chance to finally podium, having always had one off-day before that. However, Annemiek van Vleuten publicly eviscerated the organizers for not giving the women the chance to showcase what they could do in the real mountains, so the organizers duly responded by giving her the chance to put up or shut up.
Annemiek put up, dominating the MTT, winning on Monte Zoncolan, and taking the final stage for good measure, and becoming the oldest winner of the Giro d'Italia Femminile since Maria Canins, thirty years earlier, in the process.
Great! Now I know a bit more about what the race has historically been like, what about what it's like now? What's the route like?
This is the easy bit, I analysed it at length in the Women's Road Racing thread.
Yes, I'm not a fan of the (

note: stage 1

) TTT, especially in the most important stage race in the calendar, but it's also quite a tough one with a lot of up and down. But still: more TTT than ITT is just as much a sin here as it is in men's cycling.

Stage 2 is quite odd, a circular course around Viù, climbing the Colle del Lys from the easier side to start the stage (I believe this was the side climbed in the Froome stage in the 2018 Giro), then descending the steep side, a long flat loop around northern Piemonte before gradual ascending up towards the finish - probably not one for the pure sprinters, but probably not tough enough to be truly selective either. This profile shows you both the start (only significant climb of the stage) and the run-in (Viù is at the 15,5km mark, so the final 15km are the start of the stage, and the first 13km are the run-in - so the finish is after 2km at around 3,8%):

Stage 3 is essentially completely flat in the Po Floodplain before slowly ascending toward the climbs in the area of Oropa. The finish is at Piedicavallo, which is a valley town between Bielmonte and Oropa, where the plateau gradually turns uphill; there's around 600m altitude gain in the last 18km or so, with the last 2,2km at just over 5%, so this could open up some gaps just from the length, or if we're lucky give us something like Montenars from a few years ago. Stage 4 around Carate Brianza is lumpy on the profile but not too challenging, it's a traditional women's cycling rolling kind of stage. Potential banana skin, but unlikely to end in anything but a sprint or an unthreatening group bearing in mind the following days. And that there is one of those traditional Giro Rosa stupid length transfers following the stage.

Stage 5 is the Gavia MTF. Although don't underestimate the first climb, which is to Carona, a little-known side route to Aprica from Valtellina which really ought to get a bit of a run-out for men's cycling as it can lead in to Santa Cristina, to Valico di Trivigno and to other climbs (how's about Carona, then descending to Tirano rather than continuing to Aprica as the women do here, Santa Cristina, Monte Padrio, Mortirolo, Aprica? Or, perhaps even better, Mortirolo, Monte Padrio, Valico di Trivigno, then climbing to Aprica via this double climb?) - it's tough enough on its own:

It's been a tradition of the Giro Rosa in most of the last few years to have one stage taking in an icon of Italian cycling, which has been good for prestige and also for eyes (hey, Annemiek's time on Zoncolan would have placed her in the top 40 of the stage Froome won earlier in the year) on the race. 2010 was the Stelvio, 2011 and 2016 were the Mortirolo, 2014 was Madonna del Ghisallo, 2015 was Aprica. This one is all about the Gavia.

Well, and then the uphill ITT the following day, though Teglio is difficult to argue whether it should be considered an MTT or not. Certainly it's easier than last year's TT!

Stage 7 should be really good. It has a lot of small hills, but with a lot of tired legs from Gavia and Teglio, could be very fun as controlling it should be hard. It also uses one of my tricks from the Race Design Thread, as it passes through Sarcedo - home of the Cappellotto sisters, Alessandra (who was Italy's first female world champion) and Valeria (who won the Trofeo Binda and podiumed the Giro in the 90s but died of a tumour aged just 45) and Marostica - home of Tatiana Guderzo. The finish is uphill, but should be closely matched between versatile sprinter/rouleuses and puncheuses. Also liable to go to the breakaway.

Stage 8 is transitional - a couple of tough climbs in

Forcella di Pala Barzana

and

Clauzetto

(profile only as far as signpost for Pielungo) but over 30k to go from the summit, so shouldn't be totally decisive. Leave that for stage 9's Unipuerto summit finish at Altopiano di Montasio.

The final stage is better suited to the sprinters than previous years, but then they've been thrown almost no bones in the whole race this season. And there's still a small climb 15km from home in case somebody is close enough to the GC to make a desperation bid.
So who do I look out for?
Well, not every team has confirmed their entry list yet. And many people moving between teams means the dynamic changes year on year, of course. But there are obvious people to look out for, of course.
Annemiek van Vleuten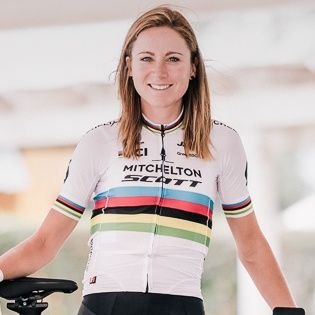 Now 36, it's easy to explain why Annemiek is a threat: she's the reigning champion. She's the world time trial champion. She won La Course both years on its mountainous routes. She is one of the best climbers in the péloton. She has some world class backup on her team. And she's Annemiek van freaking Vleuten. Trivial things like broken backs don't stop her winning races. She's won Strade Bianche and Liège solo thus far this year and demolished the field in the national TT championships.
Anna van der Breggen
While Annemiek can wear the rainbow in the TT, Anna will be in it the rest of the time. Winner of the 2015 and 2017 Giri, she was absent last year through choice but is keen to reclaim what she never lost. She was the strongest climber in La Course last year, but lost to Annemiek in the tensest showdown in years; she is the queen of Huy, won the stupendously tough Innsbruck Worlds and won the Tour of California too earlier this season.
Ashleigh Moolman-Pasio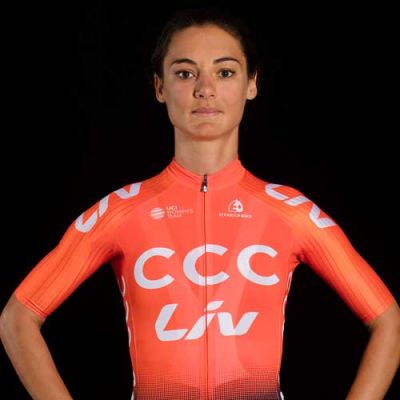 Now on the CCC team alongside a certain Miss Marianne Vos, Ash is one of the péloton's elite climbers and, given that even in her years of total domination Vos struggled when the climbs got to real high altitude or mythical proportions, almost certainly the team's leader. She was 2nd overall last year and has won races such as Emakumeen Bira by dominating in the mountains. Other than the nationals she has no wins yet this season, but she's most definitely a threat.
Elisa Longo Borghini
The local favourite, ELB will likely lead the new Trek team. She got her first win in two and a half years when she took the final stage and GC of Emakumeen Bira; she's a strong climber who has historically had one bad day a year at the Giro, usually on her local climb of San Domenico. She got that monkey off her back in 2017, and will be looking to take another maglia azzurra at the very least. The only thing that can stop her is if Deignan is in La Course 2017 form, and even then it's only 50-50, as the Giro is traditionally the one time a year that Deignan's aims get subordinated to teammates.
Amanda Spratt
Third in last year's Giro, Spratt benefits from van Vleuten in a similar way to that in which van Vleuten used to benefit from Vos. She's a more than capable climber in her own right - podiuming the Giro and winning the Emakumeen Bira in 2018 - and riders will have to be wary of giving her too much room even if it means pulling Annemiek along and giving her a free ride.
Kasia Niewiadoma
Kasia is easy to spot: if the road goes uphill, there will be a skinny little thing with a dark brown ponytail attacking with gusto. That's Kasia. Popular and combative, she's kind of stalled at around the middle of the top 10 at the Giro, but has won a number of other difficult short stage races and hilly classics. And as she possesses no sprint weapon and, in her own words "the way to win is always by attacking", she's a fun rider to follow too. And if she has her Ardennes form, then she's a serious threat to podium too.
Cecilie Uttrup Ludwig
Possibly the best thing about the sport of cycling right now. "Cille" is taking her first year as a team leader, and she had a breakout time as a climber in last year's Giro followed by La Course (especially La Course). She'll be a bit more tightly marked this time, but she'll also have no domestique duties. And if the organizers know what's good for them, they'll have a veritable parade of interviewers ready with microphones at the stage finish. Cille + microphone = money.
Eider Merino
The featherweightiest of all the featherweight climbers, Eider Merino is barely 1m50 and weighs about as much as José Rujano's left buttock. She is one of those riders that can climb like an angel but really can't do anything else. But she really can climb, and therefore while she's unlikely to pose a threat to the victory herself, she could well prove an agitant or an essential collaborator for somebody.
Lucinda Brand
Although she's had a comparatively quiet early season by her standards, Brand managed a somewhat surprising 4th place on the GC last season, and won the queen stage in 2017. With Ruth Winder having moved on to Trek and Liane Lippert not starting, she has the best Giro finish of any Sunweb rider (surpassing Kirchmann's 8th) and will likely be their leader. She can also gain time in unexpected places thanks to her all-round skills.
Katie Hall
A late starter to the sport, Hall has remained in the US until committing to Europe this year, so this will be her first tilt at the Giro. Nevertheless, she slots into Guarnier's old role, and having won California in 2018 and podiumed this year after winning on Mount Baldy, and having dominated all the mountainous races in North America since Abbott's retirement, she has a lot of potential waiting to be unlocked for races like this. The only problem for her is that van der Breggen is her teammate, so she's in a similar boat to Spratt - however perhaps more likely to be underestimated as despite being the same age she has a less obvious body of work.
After this we move on to the sort of 'wildcard' entries - those who have the ability to be there but aren't necessarily frontline contenders, or who have been able to do it in the past but without consistency, or who are not proven at the Giro level. For example,
Margarita Victoria "Mavi" García
, who was 11th last year but who went very well in Yorkshire and Ardêche and has proven a very strong climber, but at 35 isn't necessarily going to be a superstar for the future per se. There are also those who have had incredible seasons thus far in climbing-centric races but aren't necessarily proven over the length of climb they will need to survive in the Giro Rosa - Alé Cipollini's
Soraya Paladin
and Parkhotel Valkenburg's
Demi Vollering
are two names that spring to mind here. Then there's the whole WNT team, really - their best shout on paper would be
Ane Santesteban
, who finished in the lower edges of the top 10 last year, in her perennial duel with Merino over who is the best Basque climber in the bunch, but the team also has
Janneke Ensing
, combative and unpredictable, and
Erica Magnaldi
, a late-starting rider who has been a strong climber for the last two seasons. They may also start
Clara Koppenburg
who went so well in the Tour of California, and who also won the Setmana Valenciana thanks to her eye-catching performance on Xorret del Catí. BePink also have longtime veteran
Tatiana Guderzo
, who won the World Championships a decade ago and has podiumed the Giro Rosa, however the last time she managed it was in 2013, so it's perhaps a bit far-fetched at this point in her career.
There are also a few others who are not yet confirmed whether they will take part but who, should they take the start, I would suggest keeping an eye out for.
Omer Shapira
was climbing really, really well in California and could be a useful helper for Niewiadoma, while
Lucy Kennedy
is another late starting rider who has gone very well in hilly and mountainous races when healthy; her problem is that she seems to attract crashes more than Geraint Thomas. And Cogeas-Mettler are liable to enter some suspicious 40-somethings.
Katrine Aalerud
finished top 10 on Zoncolan last year and I'd be surprised if BTC don't enter
Hanna Nilsson
who is a more than serviceable climber too, they could be outside shouts for a lower end top 10 too.
...and there's always that other rider called
Marianne Vos
, I hear she's reasonable...