Lots of big names put the final touches to their Worlds preparation on a course that shares a few climbs with that race. In other words, let's have a thread for it this year.
Startlist
(including Van der Poel, Merlier, Alaphilippe, Stybar, Honoré, Bagioli, Ballerini, Stuyven, Nizzolo, Benoot, Naesen, 2013 victor Vanmarcke, and the previous two winners in Theuns and Van der Hoorn)
The route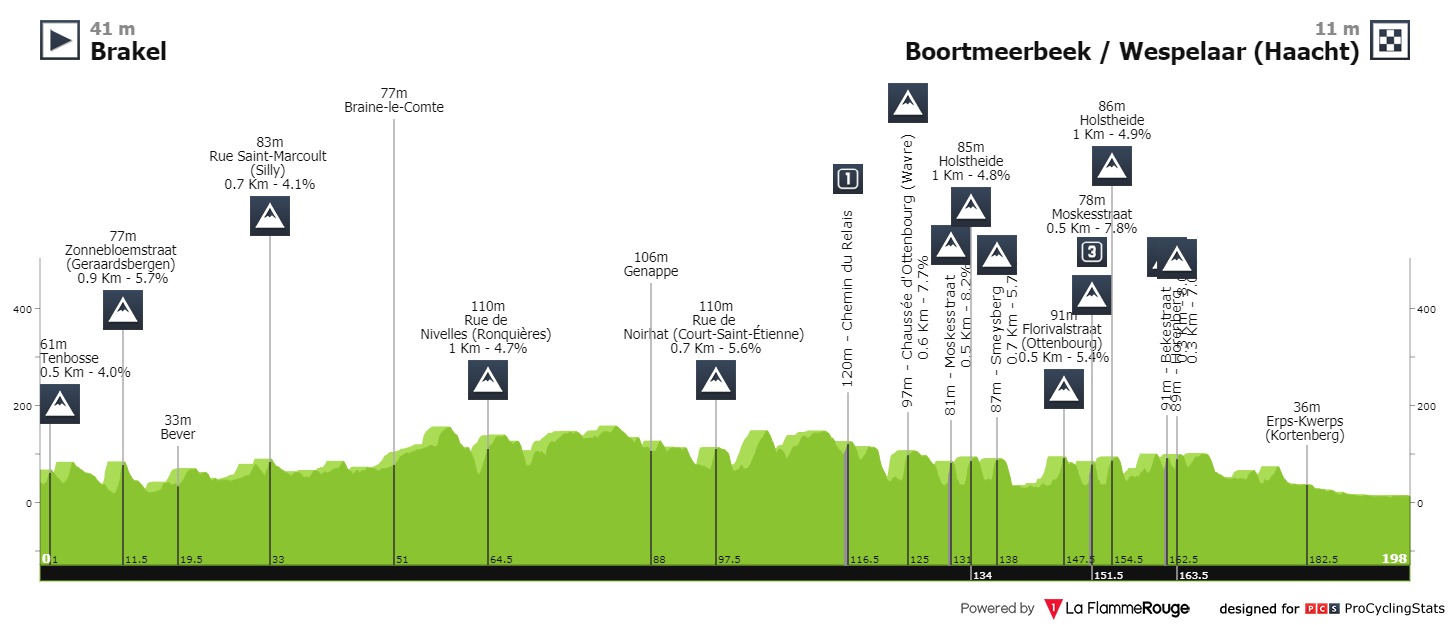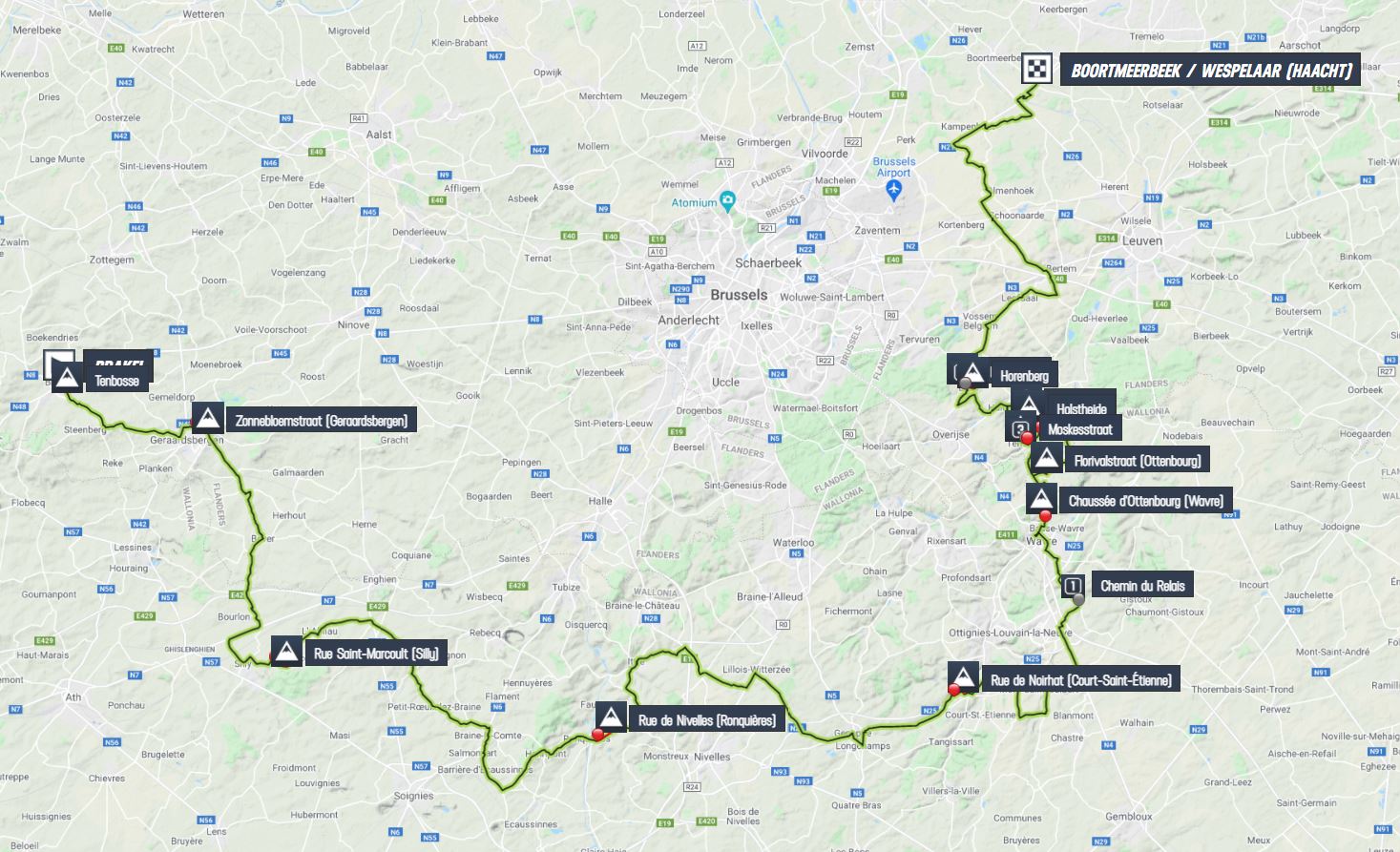 The start is in Brakel, and so the race starts with the most famous hill in town - Tenbosse.
The route leaves Ronde country without any other classic climbs, instead passing through Geraardsbergen via the wide Zonnebloemstraat.
After this, the riders spend about 100 kilometres in Wallonia. Most of this section is easy, with only the Rue Saint-Marcoult...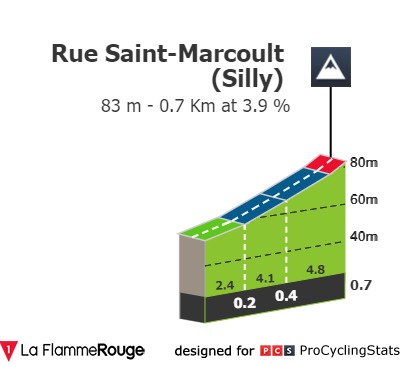 ...and the Rue de Nivelles remaining in the first half of the race.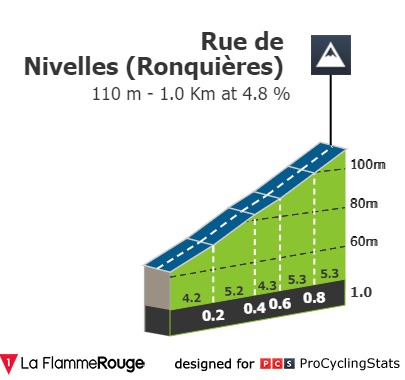 Halfway into the race, there's the Rue de Noirhat.
This is followed by an uncategorised climb out of Beaurieux, which is the first 2.6 kilometres of
this profile
. As the Flemish border draws closer, the route becomes hillier. The central zone of the race starts with the cobbled Chemin du Relais, at just over 80 kilometres to go.
This backs into a rolling section, a descent into the city of Wavre and the next climb, the steep Chaussée d'Ottenbourg.
From here, it's straight across the linguistic border and onto the hardest climb of the day, the cobbled Moskesstraat. Better-known for its role in the Brabantse Pijl, this is also the first of three climbs on the route that's shared with the Flandrien circuit at the Worlds.
The next two climbs follow almost immediately after, first the Holstheide...
...then the second Worlds climb of the day, the Smeysberg.
There's a bit of breathing room ahead of the next hill, the easy Florivalstraat.
From here. it's straight on to the second time up the Moskesstraat-Holstheide duo, but this time the riders continue north instead of looping back up the Smeysberg to take on the cobbled Bekestraat, the final Worlds climb of the day.
This backs directly into the Horenberg, the final climb of the day, 36 kilometres from the finish line in Haacht. This makes for something of a Kuurne-like race, something that is reflected by the nine editions since the race was reintroduced in 2011 (as a 1.2 race, the first pro version came one year after): three sprints and six selective editions (five if the semipro edition is disregarded). Having said that, this is the hardest route the race has ever had, making it somewhat more comparable to what we'll get eight days later.