Time for yet another of ASO's favourite finishes. This being Mende, a breakaway day is almost certain, but so are some gaps among the GC riders.
Profile
Map
Route description
Zero transfer for the riders for a change. To head from Saint-Étienne into the Massif Central proper, some climbing is required, and so we have a decent ascent to Côte de Saint-Just-Malmont early on.
The next 50 kilometres are hilly, but there's only the one categorised climb, Côte de Châtaignier.
This section also contains the intermediate sprint in Yssingeaux. As you can see, it's on a decent uphill.
Finally the hills relent for a flat section through Le Puy-en-Velay. The terrain past this town is higher (this is the same ridge that features Peyra Taillade, final climb in the 2017 stage), but the slopes on this side are really gradual, hence why none of the climb below has been categorised even though it's ridden in full.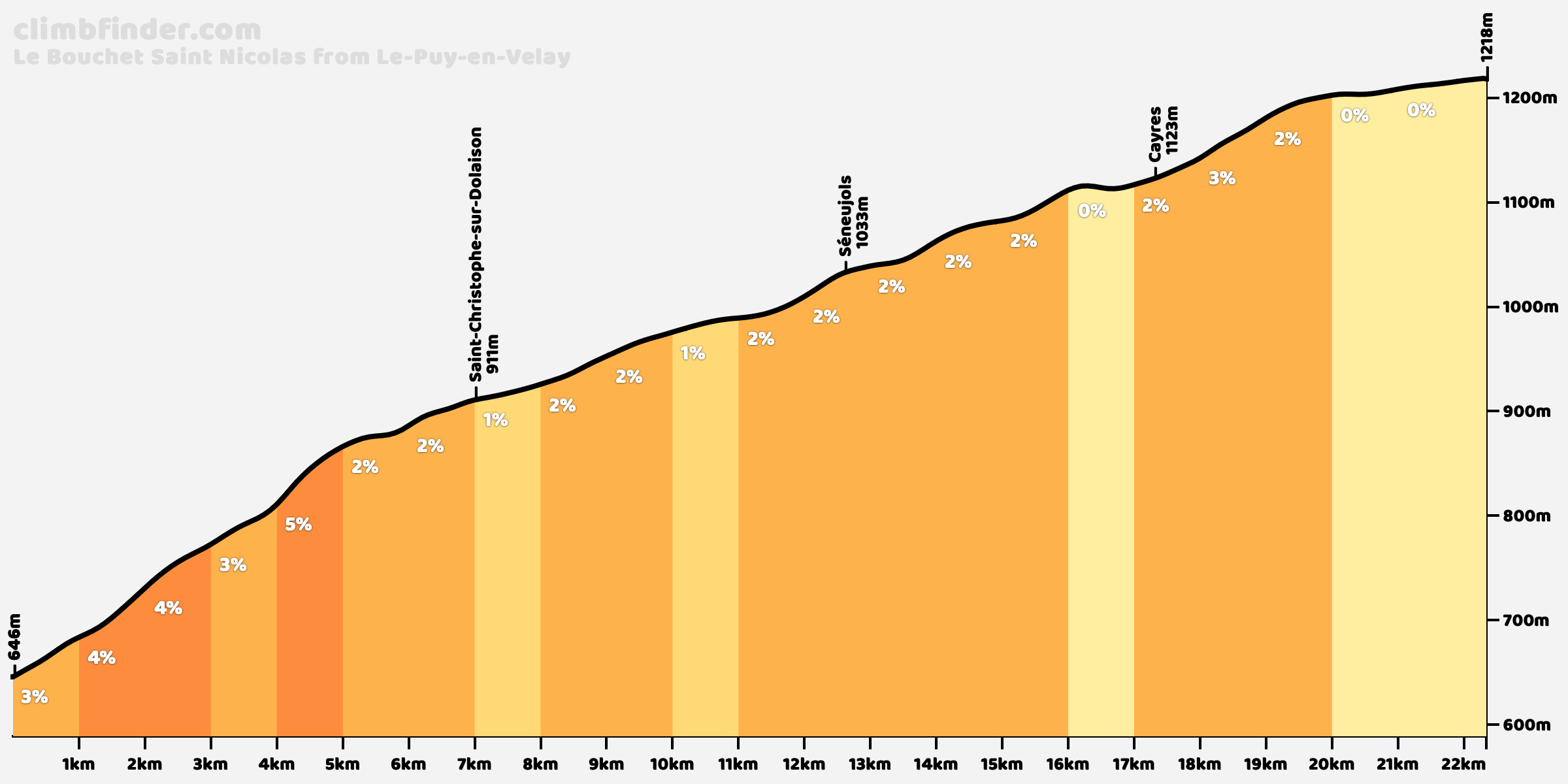 The descent from here into the Allier valley is steep only by comparison to the climb. After a short trek through the gradually rising side valleys, the next climb, Côte de Grandrieu, is reached. Once again, the KOM is in a weird place.
There isn't really a descent after this, more of a rolling section, into the penultimate climb, Côte de la Fage.
A long descent takes the riders into Mende, from where it's all familiar terrain. As always, there are 1.5 kilometres to race after the summit of the climb to reach the finish line on the air strip.
Final kilometres
Mende has been a diocese seat for about a millennium, and remains dominated by its cathedral.
13th-century Pont Notre-Dame in Mende, the oldest remaining bridge in the Lozère.