The most ASO queen stage in the history of ASO queen stages. Will it be the sequel or the epilogue to today's epic?
Profile
Map
Route description
The stage starts from Briançon, famous for its Vauban-era citadel atop which many Tour, Dauphiné have finished – sadly, it's been a while since it's been used as such. The neutralisation ends just before we hit yesterday's route, and the first 80 kilometres follow this in reverse. The intermediate sprint comes extremely early, in Le Monêtier-les-Bains – not that it will have much of an impact in this year's green jersey 'battle'.
As you can see, by this point the Col du Galibier has officially started. The summit of this easy side of the climb comes after 33.2 kilometres, so you can probably work out where the official start is on the profile below.
The descent is briefly interrupted by the bump up to Col du Télégraphe. Much like Soulor after Aubisque, ASO don't bother with categorising it – it wouldn't be more than a cat. 4 in any case.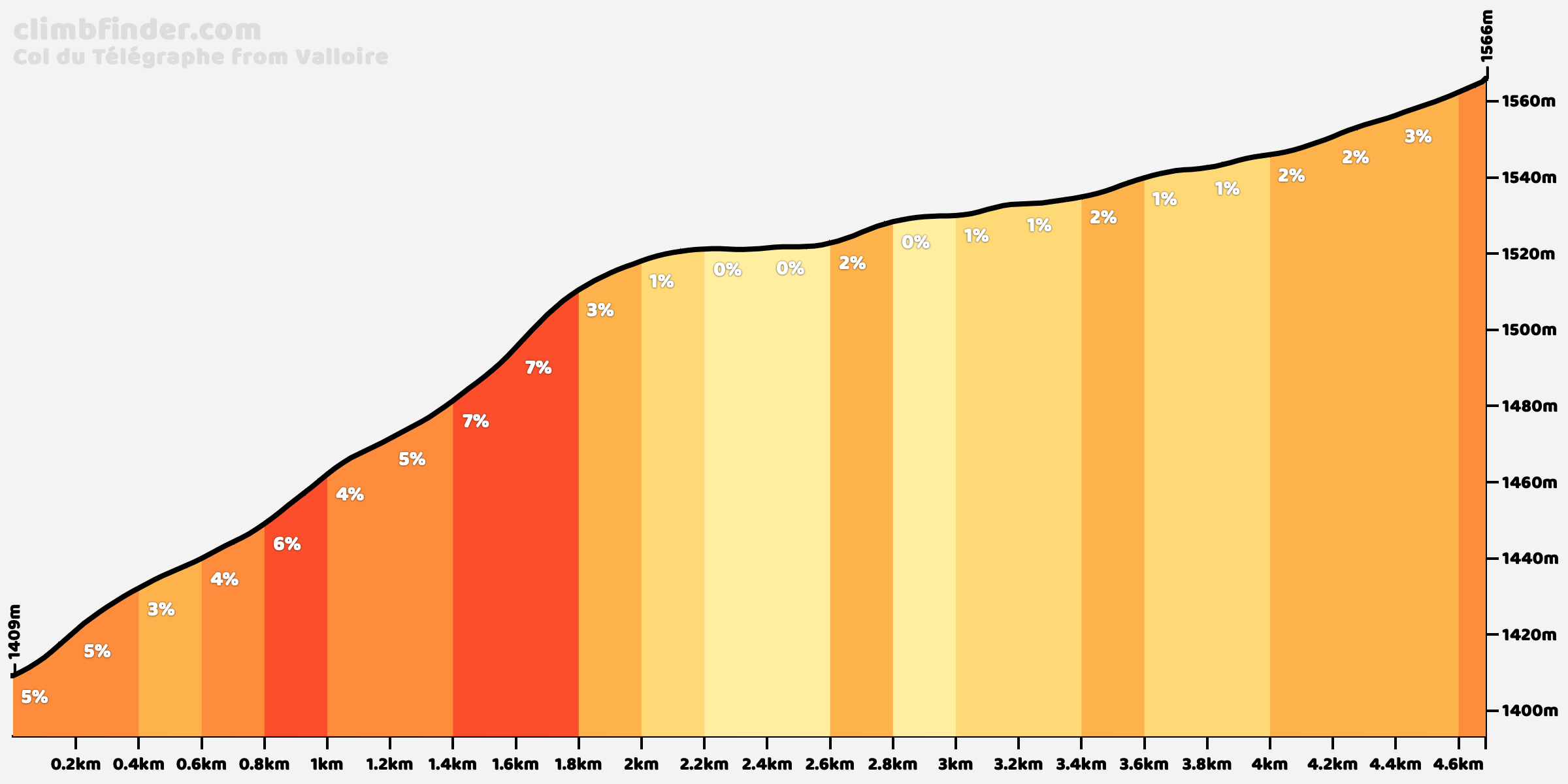 After traversing through the Maurienne valley once more, the riders will reach the bottom of Col de la Croix de Fer about midway through the stage. Both the northeastern and the southern sides are very irregular and those are the two that will be tackled today, making for the same run-in as the previous two Huez stages.
The
descent
is marked by two short rises, the second one of which ramps up to 12%. It brings us to the Oisans valley, famous for shattering the dreams of anyone who dares attack before Alpe d'Huez. Once Bourg d'Oisans is reached, the foot of the final climb is near. Last time up, in 2018, isn't exactly the most fondly remembered – Kruijswijk's long raid got closed down, the favourites didn't attack each other until the last moment, and above all Nibali got knocked off his bike by an idiot supporter and had to abandon. Perhaps that's why this is the longest (or rather, least short) layoff the climb has seen outside the 24 years between the first two ascents – for reference, this is the 31st Tour finish here.
Oh, right, the climb profile. Here you go:
Final kilometres

The spectacular 18th-century Pont d'Asfeld in Briançon.