Yes, it's time for the sprinters to duke it out on the roads along the Schelde river in the province of Antwerpen yet again. This year it won't be an entire circuit race like last year. Instead the riders will have to ride 143 km. from the start in Terneuzen in the Netherlands (who also hosted the start in 2018 ), before they cross the finish line for the first time. Then they will do three full laps, getting the total distance up to 194.2 km. or thereabouts. The Broekstraat cobbles are back in the race after being left out last year due to roadworks. They will be ridden four times and the cobbled Sint Jobsesteenweg once, all during the last 62 km.
Caleb Ewan was the fastest last year in a race best remembered for the nasty crash, that August Jensen of Riwal Cycling suffered after being hit by Pascal Ackermann, who created his own gap and was rightly disqualified because of it. Luckily Jensen recovered and he is back again, this time riding for the French Delko team.
Will it be decided in another bunch sprint? Probably
Recent winners
2010: Tyler Farrar
2011: Mark Cavendish
2012: Marcel Kittel
2013: Marcel Kittel
2014: Marcel Kittel
2015: Alexander Kristoff
2016: Marcel Kittel
2017: Marcel Kittel
2018: Fabio Jakobsen
2019: Fabio Jakobsen
2020: Caleb Ewan
Weather
Rain and snow are being forecasted for Wednesday, and although it might be dry during the finale, the roads could still be wet. The maximum temperature will be around 6°c. The average wind speed will be around 7-8 m/s, but wind gust could exceed 10 or 12 m/s. There will be a a west wind, resulting in tailwind during most of the race and also during the assumed sprint finish. But on the strech leading the peloton into the circuit for the first time there will be a headwind.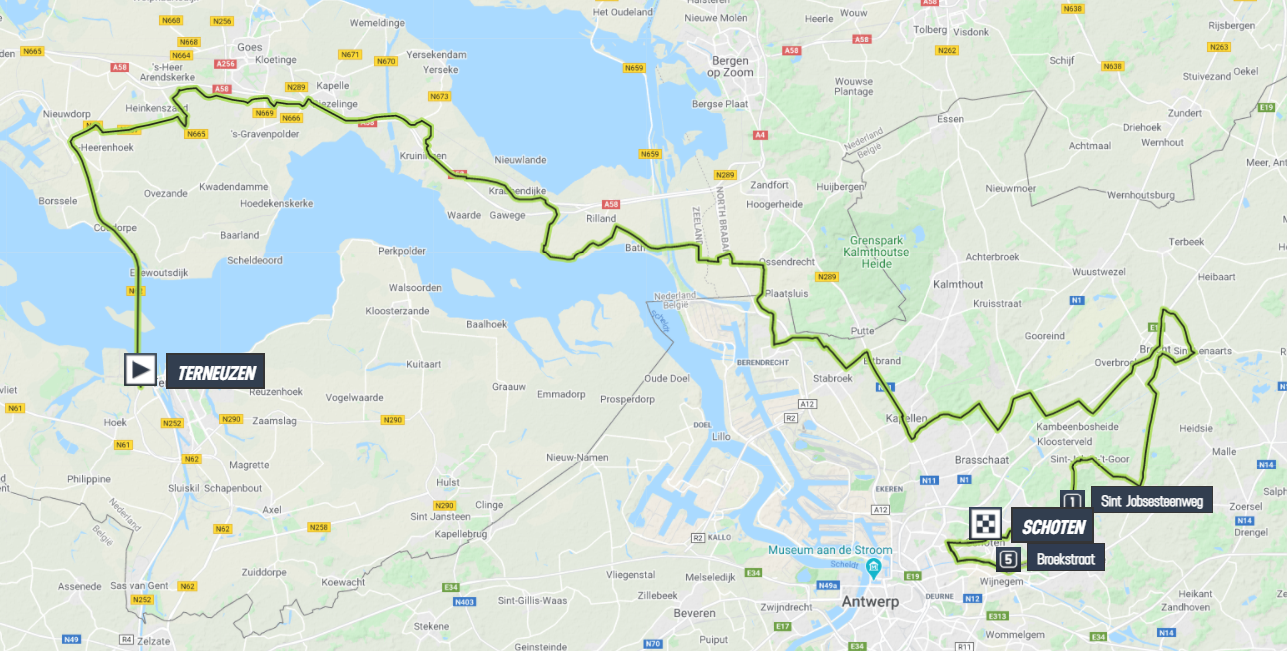 The Women's Race
For the first time ever the women will also get to ride this iconic race. They will both start and finish in Schoten and won't cross the Dutch border. They will ride 85 km. before crossing the finish line for the first time and then they'll do three full laps just like the men, meaning a total distance of 135 km. They won't have to tackle the Sint Jobsesteenweg, but they still have to do four crossings of the Broekstraat.
Will it also end up in a bunch sprint? I don't know, anything could happen, but it's probably the most likely outcome.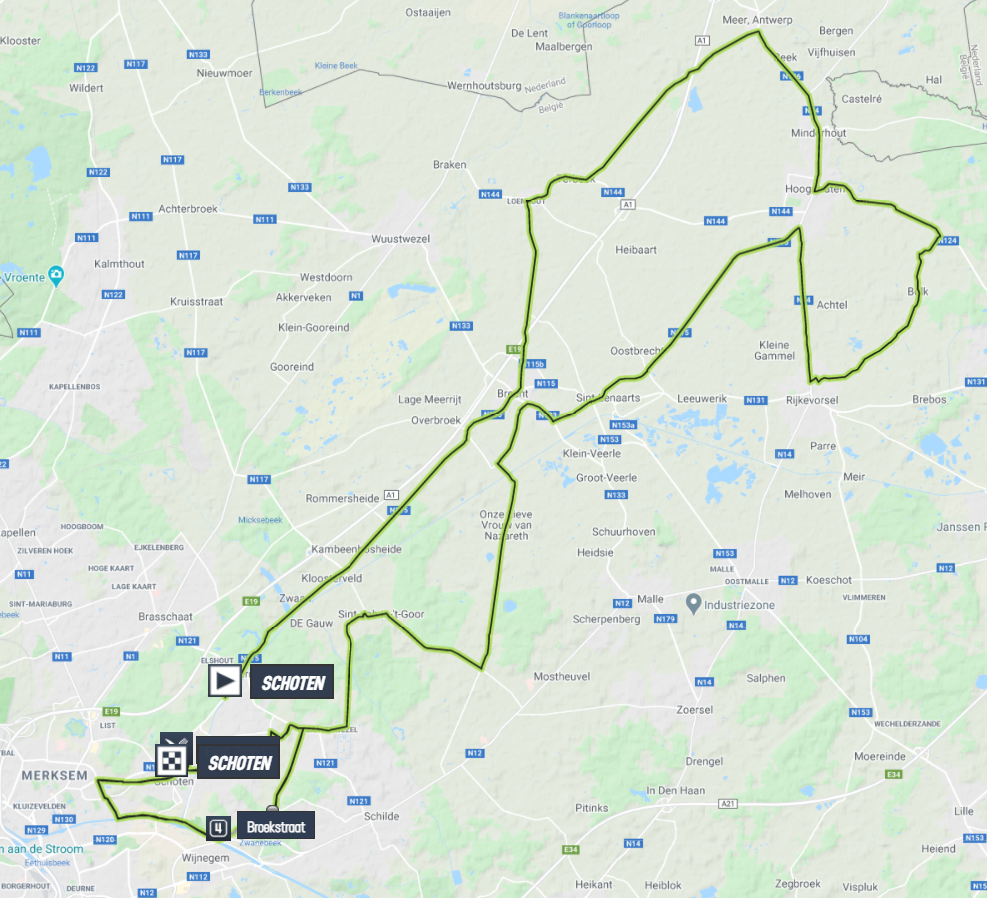 Last edited: