The race of the falling leaves doesn't quite signal the falling of the curtain this year. Even so, this not-quite-end should see a season much better than expected nine months ago go not-quite-out in style.
Startlist
The route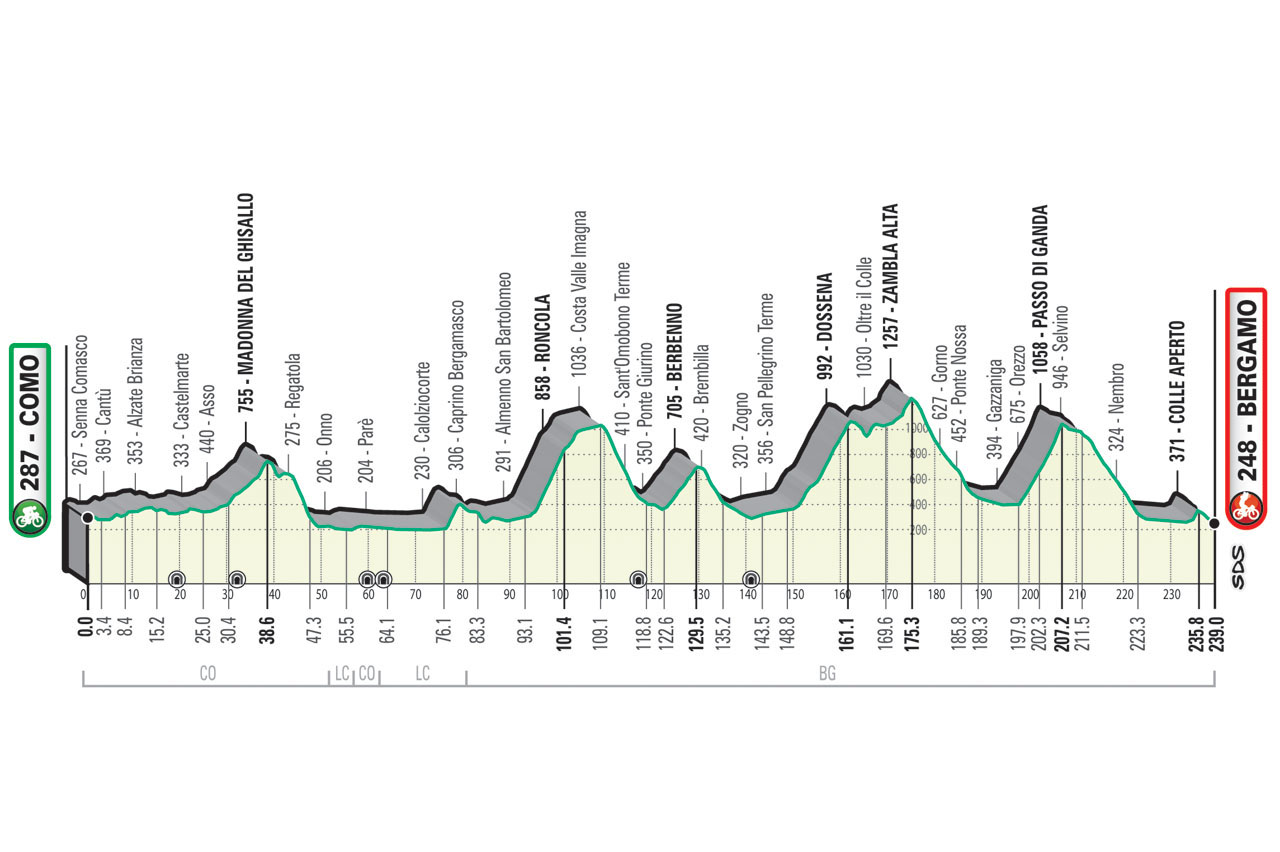 For the first time since 2016, the finish returns to Bergamo. The route isn't quite as good as that edition, but should still be sufficiently selective.
Like in 2016, the start is from Bergamo. Contrary to that year, there's only a token visit to Madonna del Ghisallo as it's climbed from the easy side.
The descent is followed by the longest flat section of the race, on the shore of the Lago di Como, passing by Lecco, thankfully abandoned as the finish location for eight years now, into Calalziocorte, from where the uncategorised climb to San Gottardo (no, not that one) starts.
From here, it's not far to the first major climb of the day, the Roncola Alta. I've put the Cyclingcols profile here as I think it shows the irregularity better. Considering what recent races have been like, it wouldn't be too much of a surprise if the big attacks start here, even if it's still the first half of the race and it's not as hard as the nearby Valcava.
There's not much respite after this, up next is the easier ascent to Berbenno.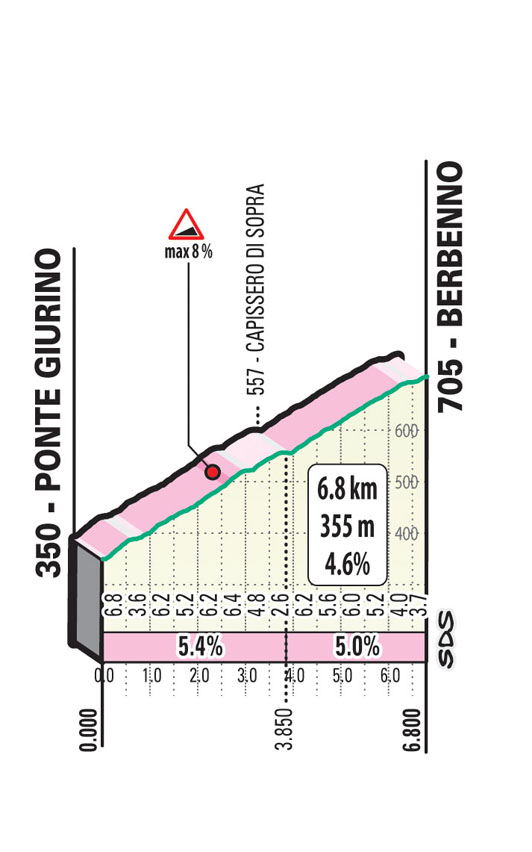 There's a bit of flat after the descent as the route heads up the valley to San Pellegrino Terme, from where the ascent to Dossena starts. It backs directly into the upper slopes of Zambla Alta, which has been categorised separately.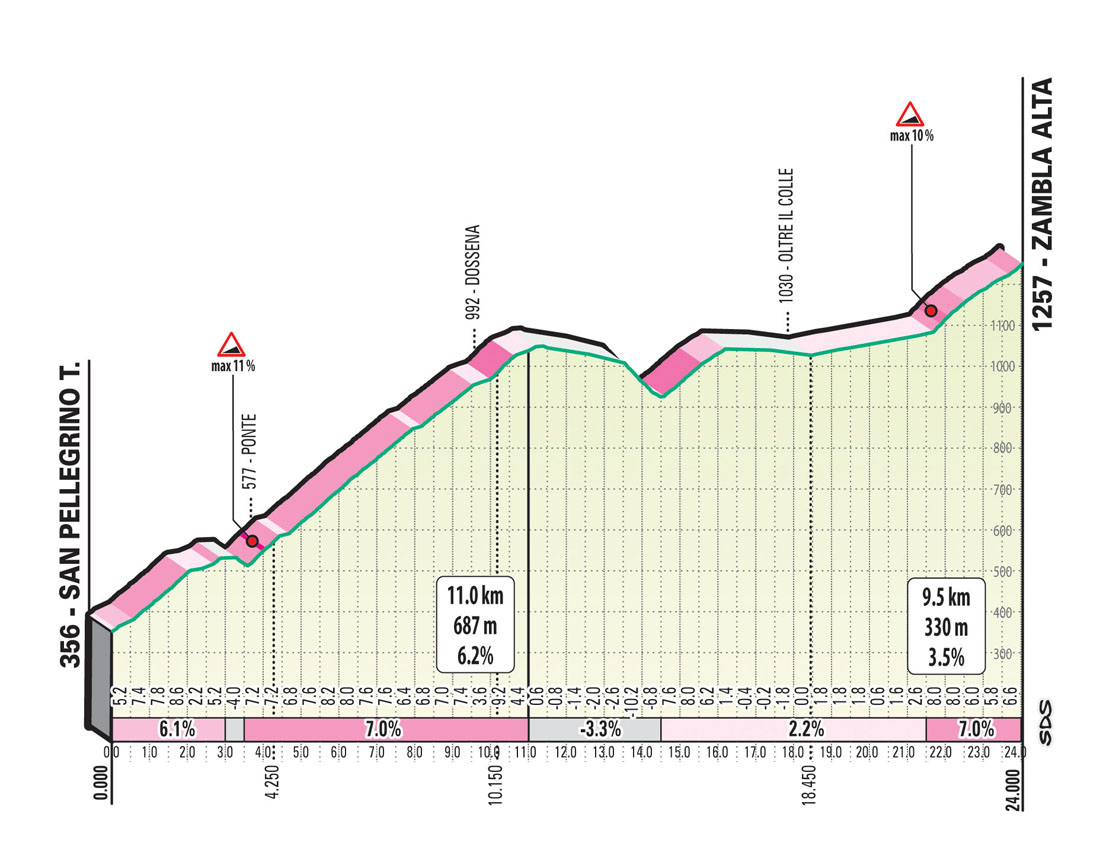 The ensuing descent is more technical than those before it, there are 9 kilometres of wide valley roads after it to repair any damage before the last big climb of the day, Passo di Ganda, is reached.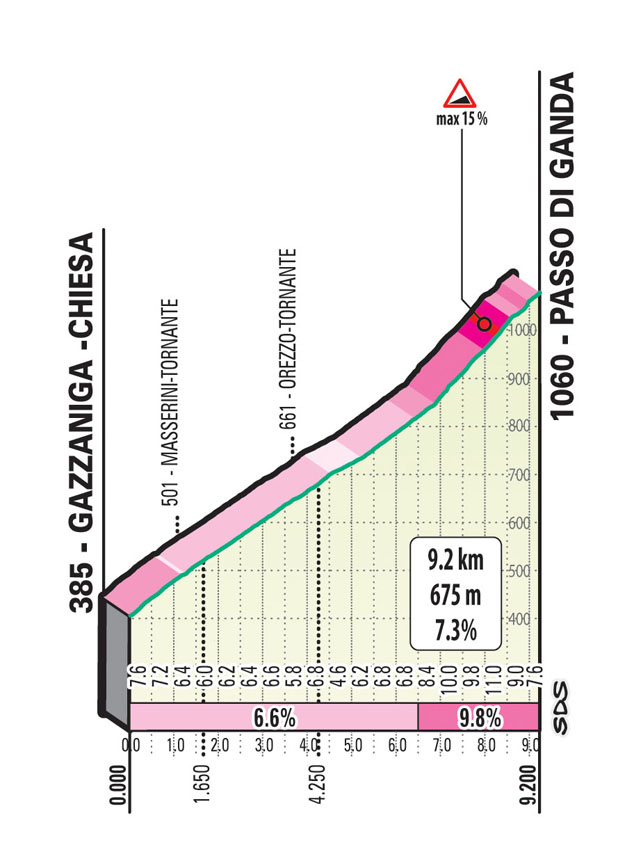 There's a very short stretch of descent followed by a couple of flat kilometres through Selvino, from where the same 19 hairpins as in 2016 are descended. There are 10 kilometres of mostly wide, straight valley roads into Bergamo, and like every visit to this city, that means there's one final obstacle, the scenic Colle Aperto, to negotiate.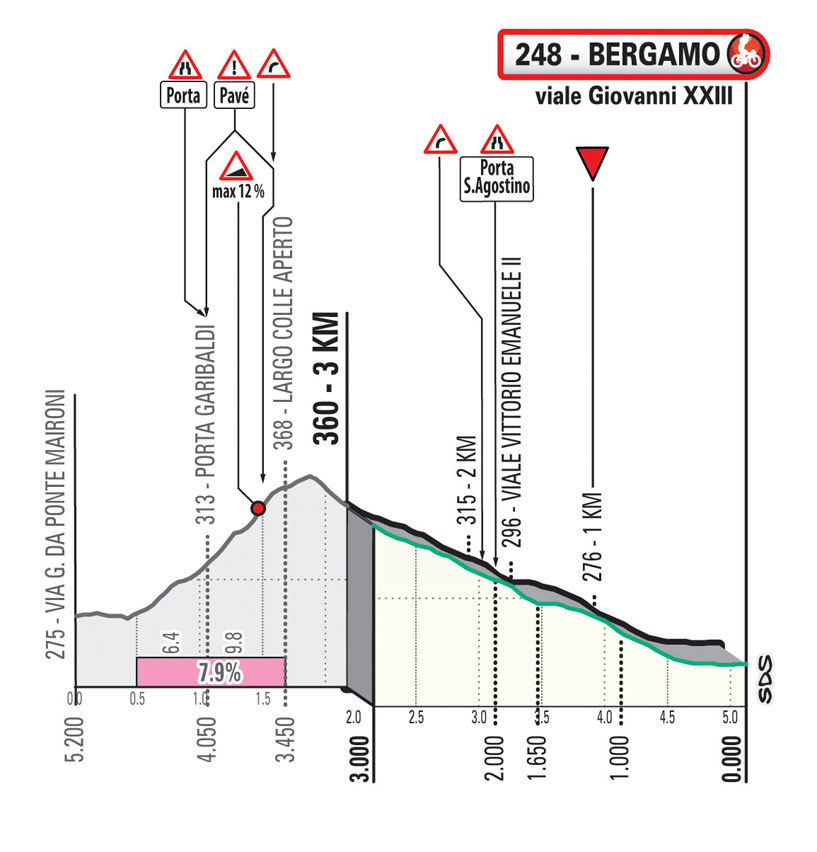 The finish is 400 metres closer to the summit of this climb than it was in 2016, so the easy descent lasts almost all the way to the line now.