Insane Cowboy game: DK takes off on a QB draw chewing up the remaining 14 secs left instead of taking some shots in the endzone. Got to like the umpire trying to crash through DK & 300 lb lineman to set the ball. Lol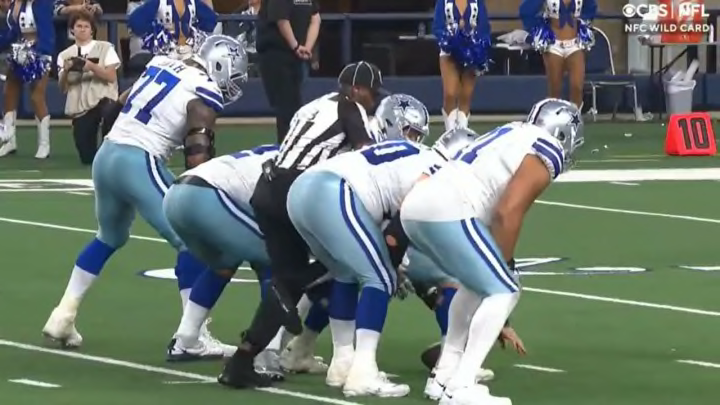 An official running into Dak Prescott cost the Cowboys a final play against the 49ers.
www.google.com
I imagine Jones must be livid at his team's "one & done" that looked like one of his best SB contending teams in awhile. Hmmm...could McCarthy be fired over this?
Last edited: