Finally, the high mountains. There are just three stages featuring HC climbing this year and all of them end on a HC climb to boot, today we have altitude and the novelty factor on our side though.
Profile
Map
Route description
Today's stage starts from Albertville, host of the 1992 Winter Olympics. The opening portion is standard ASO fare, i.e. flat and featuring the intermediate sprint (in Aiguebelle) really early.
The first climb is also typical ASO – Lacets de Montvernier, because all that matters are pretty pictures.
After another bit of valley, it's time for the Souvenir Henri Desgrange, on the most iconic pass of this Tour, and arguably the Tour in general. The duo of Télégraphe and Galibier won't decide the race today, but it will certainly mean the GC group will be cut down pretty significantly before we reach the final climb.
Annoyingly, ASO have added a pointless flat loop in the valley, increasing the distance from Galibier to the bottom of Col du Granon by about 3 kilometres. I really like how Serre Chevalier are willing to vary with where the stages they host finish – in 2011, it was atop the Galibier in the epic Andy Schleck raid stage, in 2017, it was an underwhelming descent finish off Galibier that would give Primoz Roglic his first Tour stage win, and this time, it's Col du Granon for the second time in history. The only other ascent was in 1986, won by Edoardo Chozas after a long solo, but of course that stage is mainly remembered for Bernard Hinault getting dropped on Izoard and thereby losing what turned out to be his last-ever yellow jersey to Greg Lemond. Somehow, I doubt Pogacar will suffer a similar fate. In any case, it's the final 12.8k of the profile below.
Final kilometres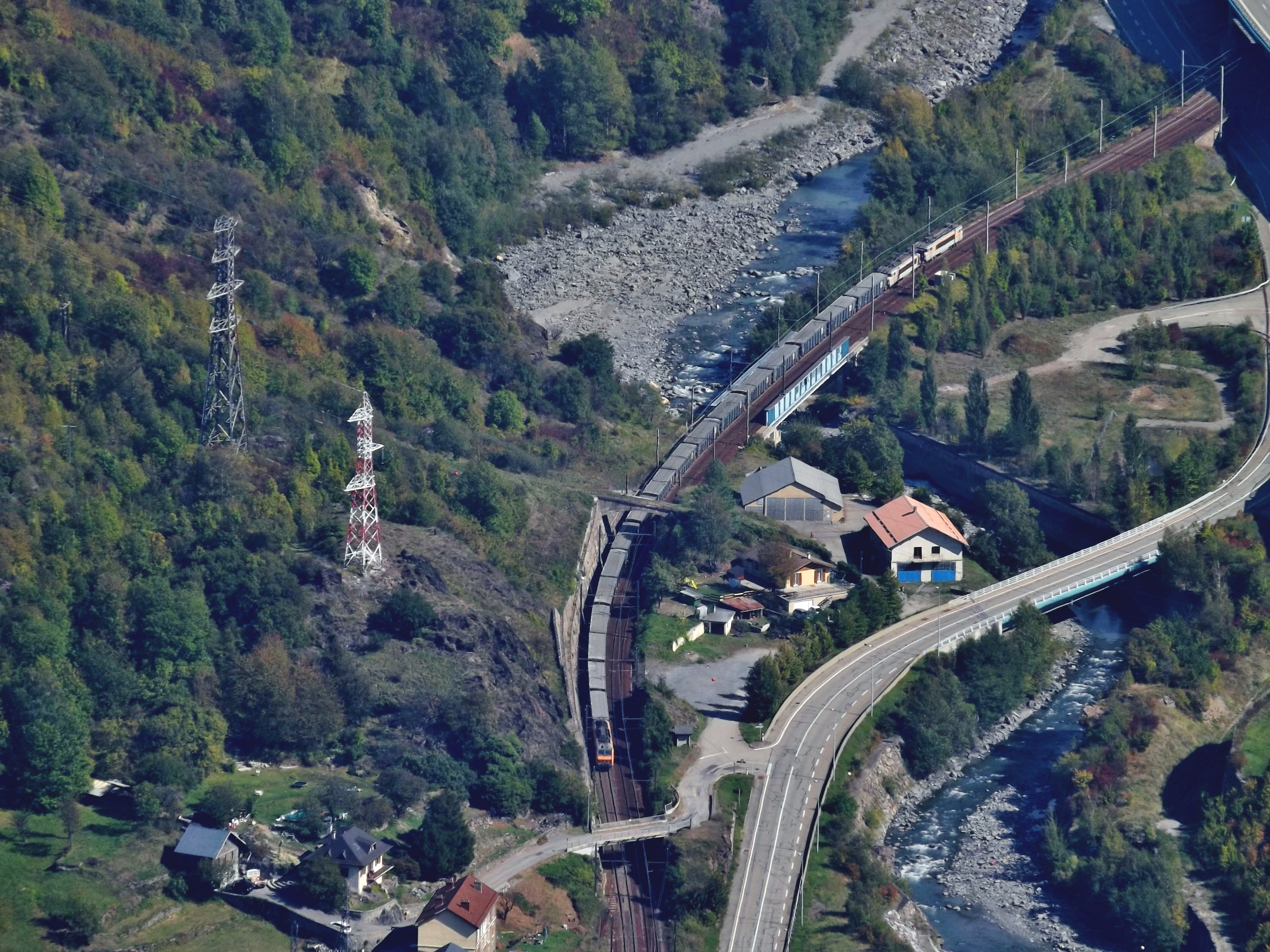 Rail and road bridges in Saint-Michel-de-Maurienne.