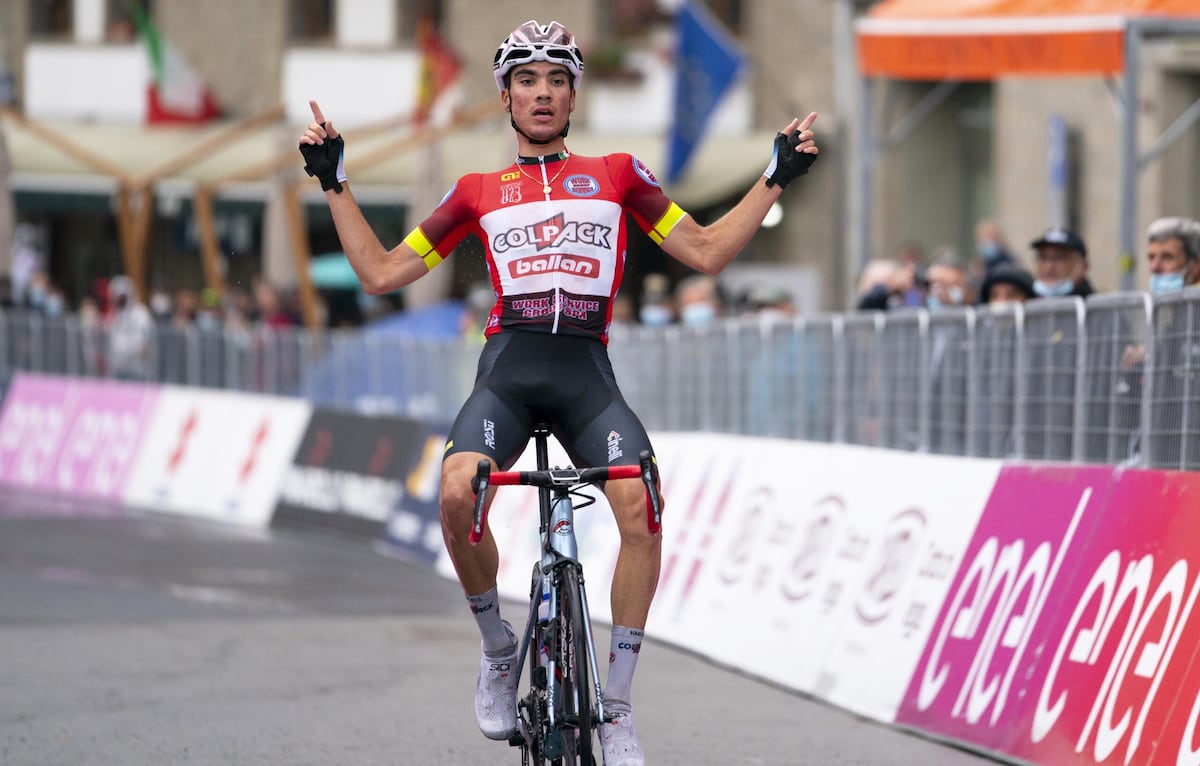 Entrevista con el fenómeno del ciclismo español, que a los 18 años debuta con el UAE en el WorldTour, después de ganar el Giro sub-23
elpais.com
His answer to the first question cracked me up.
Are you worried about passing for an egotistical and conceited cannibal, for a bully?

In the Giro I always tried to go to the start 10-15 minutes earlier than I should to try to talk to people ... My team was riding very aggressively, we never let the leak, we always had the race under control. And it is true that there were people who were pissed off, asking us to at least let the break arrive. But, after all, the race is a race, and you were competing. But I was trying to explain that, that I'm here for the same reason as them, because you want to win, and I was trying to make relationships, and get people to know me. If I only win, I win, I win, and I don't talk to anyone, they only have the image of me crossing the finish line, or of me putting the team to shoot so that I can win, and they only have that image, they don't get to know me, they may have a slightly different view of me.There were people who had an image of me a bit bad, as a bully. When they know me they see that I am a very normal person, and it takes a little off ... although my way of running was not going to change whatever they told me. But in the peloton, when the race is going smoothly, I always try to start a conversation with the one next to me so as not to create bad vibes.
I'm gonna be nice before kicking your azz