Unbelievable how quickly this fell apart: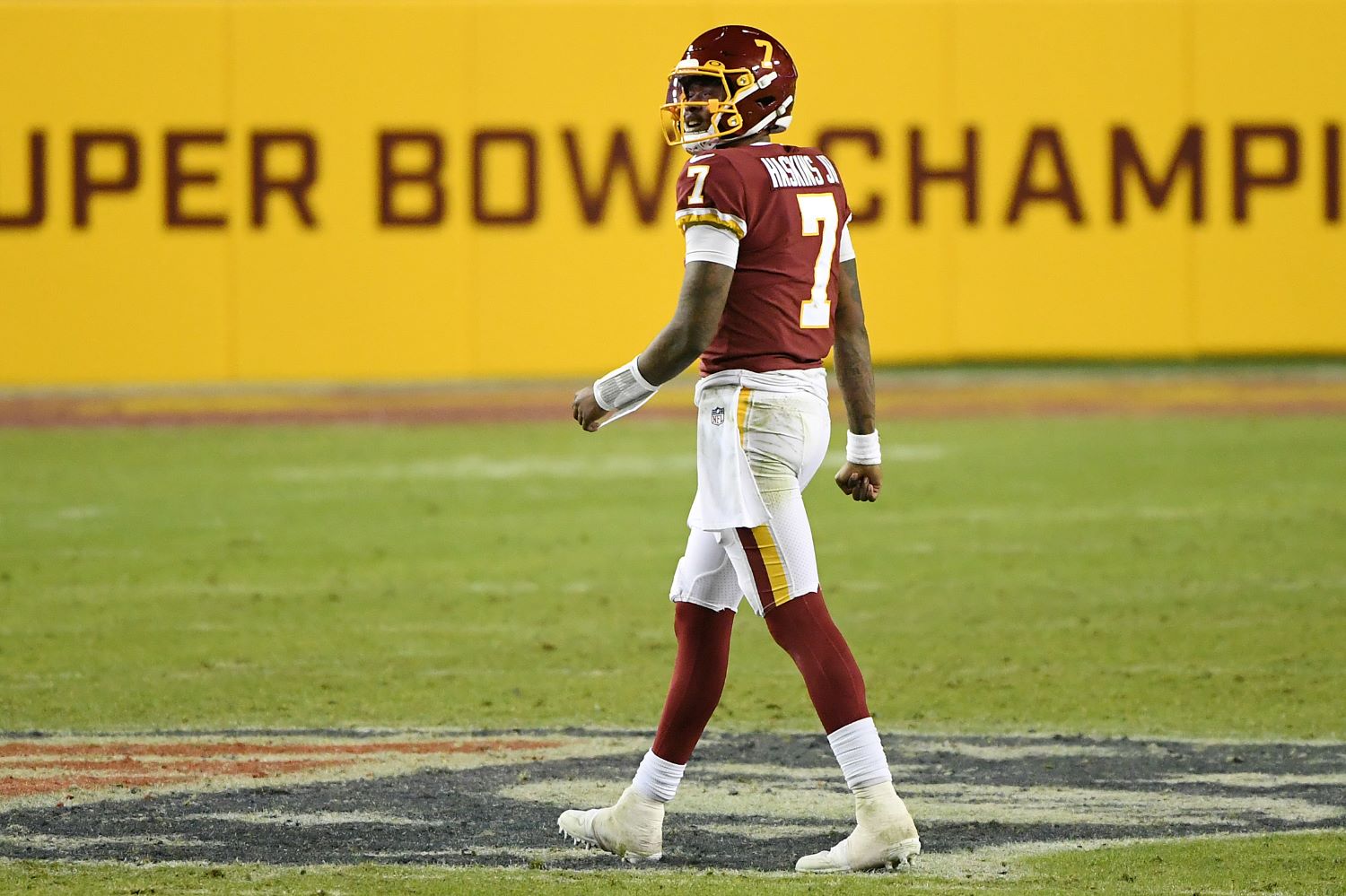 Dwayne Haskins' inconsistent play and instances of immaturity has cost him a chance at being the Washington Football Team's quarterback.

www.google.com
"The
future for Dwayne Haskins looks uncertain
at this point. There are a few teams in the NFL that could be looking for their signal-caller, but has Haskins shown enough to convince front offices to take a risk on him? His time in Washington could make front office executives hesitant on bringing him in. He lacked maturity there, and they want to see if he is mature enough to handle the responsibility of being an NFL quarterback."
"Playing in the NFL is a rare opportunity, and Haskins might've just blown his only one because of his inconsistent play and immaturity. He will be part of an underwhelming free-agent class of quarterbacks. With many teams having their franchise quarterback set in stone, it will be hard for Haskins to find his way back to a starting role in 2021. It might be hard for him to find an opportunity to back someone up, given his track record."